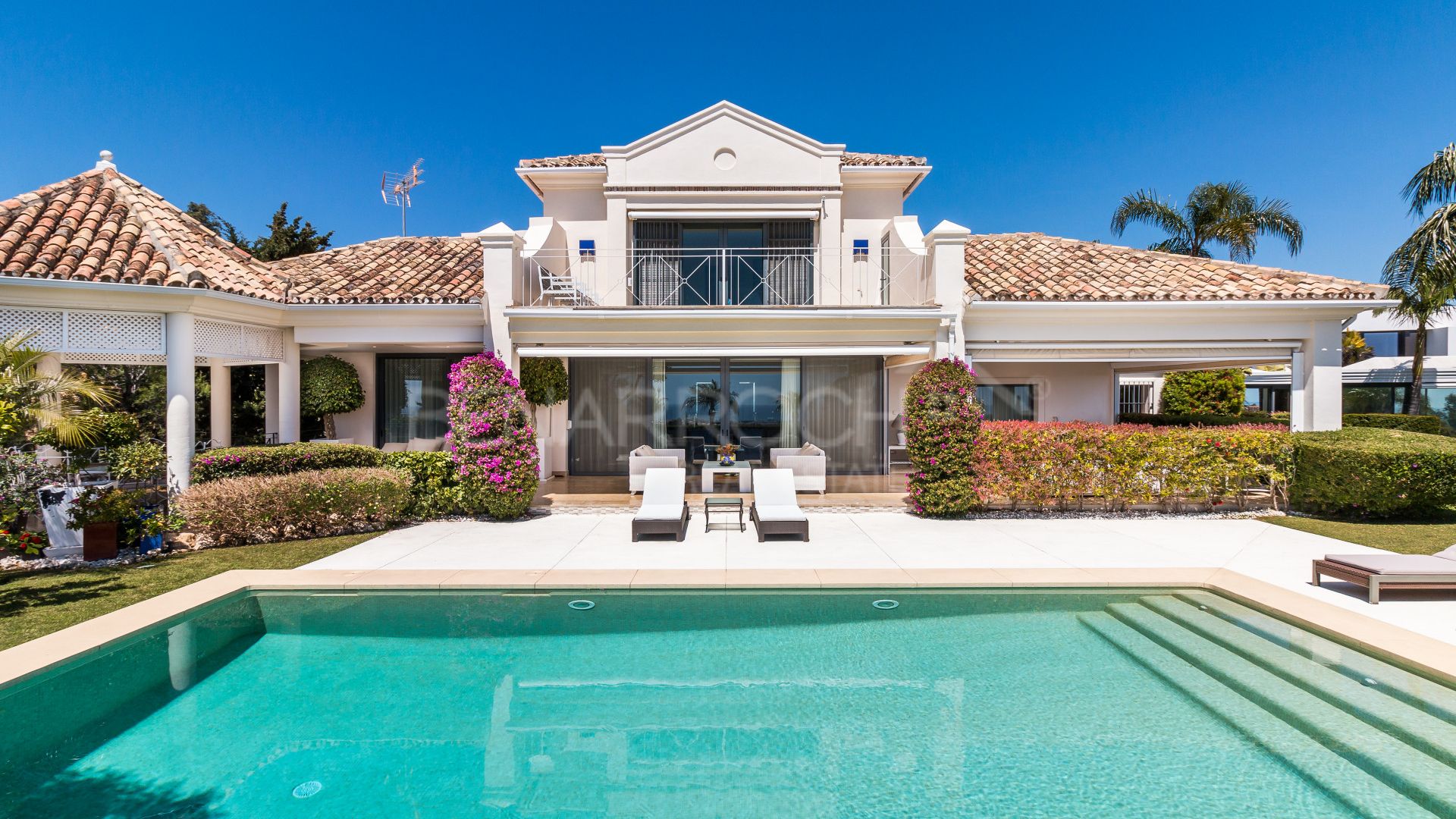 //media.inmobalia.com/imgV1/B8vEv5Xh_VThvnEqMx4G0ZxU_YC_pCgmETwWNQKyeMqLb9Afo_WSoi~kcK5mwaepLz96AHEmAzWJQblCNhundhnOIYTFLWoaYUs4iegtNn~3BRx0DDq_QjiGK2rKCnSQIZwzPyy1yDRsAtVydsz0DgCmmLuY2A72MFjml0ryuZXtVlO4N_vHpHkCxBN5jPXlw7sv9100LEG~3ER6iooa5k1U4qMpGO2X9HHDjpWi_aU02NChfNjFvcqr~GhGKKoS~QWt083NCRvtpqOOlP8gYxbFEJwFim2OF67UGMoPqqWUQ2eyqC_jH~1NUjPe4aRDxu8kcg--.jpg
//media.inmobalia.com/imgV1/B8vEv5Xh_VThvnEqMx4G0ZxU_YC_pCgmETwWNQKyeMqLb9Afo_WSoi~kcK5mwaepLz96AHEmAzWJQblCNhundhnOIYTFLWoaYUs4iegtMLOPy50j~D_gWc083SdxOKtDgXwZoeMgGiH_2TjaBkTdrmjj41IC84ir7mPdREHOz06mwvwxsEWrWsEGGO36PEfUdVrEaw5Vy~3XPF3a8yEpn4ahpYFP23FpR1Y59VQNhM~NztLTz8_TquEvR4srzTdmummv_4NJVM2c608SErIsMCs0jcyu3bS8hmphveU3Jl7Ut1Gk0iH~r0DFJ6gGHpndCeXShw--.jpg
//media.inmobalia.com/imgV1/B8vEv5Xh_VThvnEqMx4G0ZxU_YC_pCgmETwWNQKyeMqLb9Afo_WSoi~kcK5mwaepLz96AHEmAzWJQblCNhundhnOIYTFLWoaYUs4iegtYWmIiYCint_c89a~dOZEzBrF7pjUomLwTP6X_X6yPNit6aNRWPKW0mTSAAyhfHNxWYSUbgIjbzVvE4jiJxVSApt6bmywZauNIk1FZSYh6sOEs_jjrhd~8kuUtGGlZJkgNei8UZolii5i7jbszuSnyyIW21IXgbw~NrWw89ro2~R4Dvtoo7Dbpbrm6ysYaJ9~q4rTNLG3am0AI~4XFpiBsLSdFu4U8w--.jpg
//media.inmobalia.com/imgV1/B8vEv5Xh_VThvnEqMx4G0ZxU_YC_pCgmETwWNQKyeMqLb9Afo_WSoi~kcK5mwaepLz96AHEmAzWJQblCNhundhnOIYTFLWoaYUs4iegtMW6T4YULNXR20d0rSJHPGcKf~R2BZb_1gsTXkQpJvvDkFuKLfRueFZCb34cLHAqzauBcnnLzWXMGFc5rNseTLyiw9~K74y4D~a1tV2lLUbKKz9C2J7Jxi~dQB6K2noa4pn49_sRJ_8UnXvhtLyovSZPAVEG_dt~1DDY1PVgo360pDr1X8Mx1hCWplWa2jqcrWn0pMjDdMWcdebaR91kmfcBm143jpQ--.jpg
//media.inmobalia.com/imgV1/B8vEv5Xh_VThvnEqMx4G0ZxU_YC_pCgmETwWNQKyeMqLb9Afo_WSoi~kcK5mwaepLz96AHEmAzWJQblCNhundhnOIYTFLWoaYUs4iegtZY~worTpi0fl8jCTcXD9Jk82YGK0PSZrGocGcgOn_YCNU5TFGb61qdcNVMqcipP8N5qD1_COLsuSrLltqHpJI_fWFwhi7YlQo89Px0OuaFrQeCkNrQ_qUeETMuyAB0IcHoxihnCbAr0Z_b4lJt_RbIBNqBd6YUr3tGkie9~MFP71jtupQp~0p~jXa5lht0qKaBkED2w61WwBYws16jxQ2D5blStA2Q--.jpg
//media.inmobalia.com/imgV1/B8vEv5Xh_VThvnEqMx4G0ZxU_YC_pCgmETwWNQKyeMqLb9Afo_WSoi~kcK5mwaepLz96AHEmAzWJQblCNhundhnOIYTFLWoaYUs4iegtYLUqPQiKfS~sLCIWnIxLdAE5D1I7bOukq~hfZfiZxBL1ablBD8_DX1sm8pe4TZyiCTyxHwY9Nxnz1UfjhGqsPxh7EYeircuVwMuT9ho70QYn7xqcfXvM_rFsrnmPCKDtEkg21gTLdVxevtX_ex3idhY02nUp9FUBHU_kOprXQTqvtPs1H~HOyvgYSmm_bCQcAJn6YbZLCZrHO~2UMgE8EhkF3KHdfg--.jpg
//media.inmobalia.com/imgV1/B8vEv5Xh_VThvnEqMx4G0ZxU_YC_pCgmETwWNQKyeMqLb9Afo_WSoi~kcK5mwaepLz96AHEmAzWJQblCNhundhnOIYTFLWoaYUs4iegtPNfA2xYOGIvgp5aXTxdTEdAxA6kb9CCGWo7T7qLQ5NUxinYAv1UIo5ycZ65oX9HEwYpNPpIkJvHF7Ovr5OoDGc4TuD5CBlT~RQ3dywpff_tkKTmEF87A7_rXzri2c6u_JVmh9cxQ7B4aeTHCnzpHXCzaR7ySTH92YrWEf8nj12Fvfoyc7OeoH0RZaTGeRAE996LiEhD1Z0OO0TFkTCIf3SNyuL6lHA--.jpg
//media.inmobalia.com/imgV1/B8vEv5Xh_VThvnEqMx4G0ZxU_YC_pCgmETwWNQKyeMqLb9Afo_WSoi~kcK5mwaepLz96AHEmAzWJQblCNhundhnOIYTFLWoaYUs4iegtMWmR~uyItGmiFvbqxlEUVS5EjrZEnPbZu0k_eacs6UJK6dGREB_guYaDZyZNPU6K_fSsvzXszchatMCZZPLkY9owwT7CD9mJfLzyzQrK0QDFIdgB4B7Rce9ovjadcWF1mUNJvdt2h0kzomSVXiUM6nd_9CBwvrLskhK0a1OUz1Nb2SEGsDaxN1gvXe8zxaQXfnc7M0VuCyjrUEM1xhqlh3DB2kvsRw--.jpg
//media.inmobalia.com/imgV1/B8vEv5Xh_VThvnEqMx4G0ZxU_YC_pCgmETwWNQKyeMqLb9Afo_WSoi~kcK5mwaepLz96AHEmAzWJQblCNhundhnOIYTFLWoaYUs4iegtNKOUVkkm8VCjSkN4JBd4~MNf5sEd_2WCBkxGUdnir9OfYpjE8KOTpTrW80RVe4Oj4S1px5yGcZmRzRpI2GcNkgJUvXKP4zZrDcW4FxkghVgjn4swF0G4WxqfcL4VDrBwX8IcnjBB2cp51_FGIRYGR_89zk2CKJE5W6TuSGYtK2d6YO1lA45VWnKYwP84wcSUWFLm_qd8XVomMZRwNn_18HNViT0bqg--.jpg
//media.inmobalia.com/imgV1/B8vEv5Xh_VThvnEqMx4G0ZxU_YC_pCgmETwWNQKyeMqLb9Afo_WSoi~kcK5mwaepLz96AHEmAzWJQblCNhundhnOIYTFLWoaYUs4iegtMgzyk63cLnk1LB35l4homPAosFJJo0gMumNkMLH_IVbHpRcNhaYEn53gnmt_J1u5aXlnB5A6r8H8bBhJhl3Q4M9VuWLNUhLaNMiZfiCZ0aDdkKczd664FSEpvl57O8TPV7gdTSEPYDDCDbow_2bOeDv7XofugNpxtNh4ta~NQdQ5efbM6ydgfx9~NGwx0Kd2ZyxtVmLFwiF51emk2aVvtyTzsvO_AA--.jpg
//media.inmobalia.com/imgV1/B8vEv5Xh_VThvnEqMx4G0ZxU_YC_pCgmETwWNQKyeMqLb9Afo_WSoi~kcK5mwaepLz96AHEmAzWJQblCNhundhnOIYTFLWoaYUs4iegtNf8YmusAEPHUjfVVPK0bpL9mNRpzxQi0CJ4UyFdG6XG7El8ZoDw4Xb4POsNoTEHbTEjh8apxv97yFo90mIhbC2c5uOYPwgJygAy3VreTAnz0uZlnnsHce3rFutUEYQD7qvQU_cclwU~gcmxCscS6ytPQbMWho_5L5TGZXTM4yLn88ZnxDXlUzHJD4EhyQWW2SZGfIk6Zc0sS8QSPjB3h8JJbjP63Cw--.jpg
//media.inmobalia.com/imgV1/B8vEv5Xh_VThvnEqMx4G0ZxU_YC_pCgmETwWNQKyeMqLb9Afo_WSoi~kcK5mwaepLz96AHEmAzWJQblCNhundhnOIYTFLWoaYUs4iegtMTqZyvprcedWTqzKZBf2hZ9qoTSO3S7WDn9~HzWyZSGWjfhKJUvW2dSV3~xYl8ARYZRe_vnkz_AYmzZ~ZXVRgJtmPkrD47xDold2x2fPo8XkKauRi~15mPbO6CX0u~1uGrF4vtUKk0tNXgzg5p6KMSq7E6a5SdAZ77AZyrNpUJXMc_YymPySMdZJdwDLgcldk7C6CTWfDn8Z3_7iCw5dtFn0kXSX8w--.jpg
//media.inmobalia.com/imgV1/B8vEv5Xh_VThvnEqMx4G0ZxU_YC_pCgmETwWNQKyeMqLb9Afo_WSoi~kcK5mwaepLz96AHEmAzWJQblCNhundhnOIYTFLWoaYUs4iegtNfuaLajylTvhEpaYoKQykCbAdSB449VKH8sM7aPqWPmbkGk0A3ux_rRy0p1toBE3NJrJw~WFMnBPelUXgp3Tpaz3vSRwA1Uttsw_XD3JALU5SupmGPTZtdJDsFlYTn965KBvSlZ5~tsvNT~oI0HDOfROo32dEkpgES6IzRnp043scIg61DsTVroNJnFQNGEPXojaiwWGuG1sQldtykL8aNJKSpZpcQ--.jpg
//media.inmobalia.com/imgV1/B8vEv5Xh_VThvnEqMx4G0ZxU_YC_pCgmETwWNQKyeMqLb9Afo_WSoi~kcK5mwaepLz96AHEmAzWJQblCNhundhnOIYTFLWoaYUs4iegtMW7OFQ3BsAGeLYYV3KLoiyRXIPXIadWGhs6bkZKe2H4E03bfZsarUV6E3_NyAE4vodpmwqRYe0XB~pzySwvEjxLPbM5BgigxxXKxWY4glBMRF85vSNsAbRsB3QX51vrmeFovmJFEPEpTce88xqdUcw7Awfv~7hdhJ_ZpsLXYdnnhWkB1YLb6Rse_pGx9~tYJrmkaTS6uJcRRZ8BG7x0fSd6C_MqL4Q--.jpg
El Herrojo, Benahavis
Villa
3.275.000 €
Villa in El Herrojo next to the golf course of La Quinta, Benahavis
Sensational villa located very close to the golf course La Quinta, in the urbanization El Herrojo, Benahavis, with Puerto banus and Marbella just minutes away.
El Herrojo is a private urbanization with 24 hour security entrance, in a very quiet area within La Quinta.
The villa has 6 bedrooms, spacious terraces with amazing panoramic sea, mountain and golf views, garage with capacity for 4 or 5 cars, parking area at the entrance and private pool.
On the main floor there is a large living room, dining room, kitchen with breakfast area, guest toilet, en-suite bedroom, all with direct access to the pool front terraces and barbecue area. It also has a sauna and gym.
On the upper floor there is an en-suite master bedroom with separate dressing rooms and terrace with amazing views.
The ground floor consists of games room, cinema room, two bedrooms, one of them being an independent apartment with living room, kitchen and laundry room.
The villa has air conditioning throughout and underfloor heating on the main and upper floors. Underfloor heating is extended to terraces, allowing it to be used even in the winter months.
REFERENCE

208-01330P

bedrooms

6

bathrooms

6
built

800m²

plot

2.000m²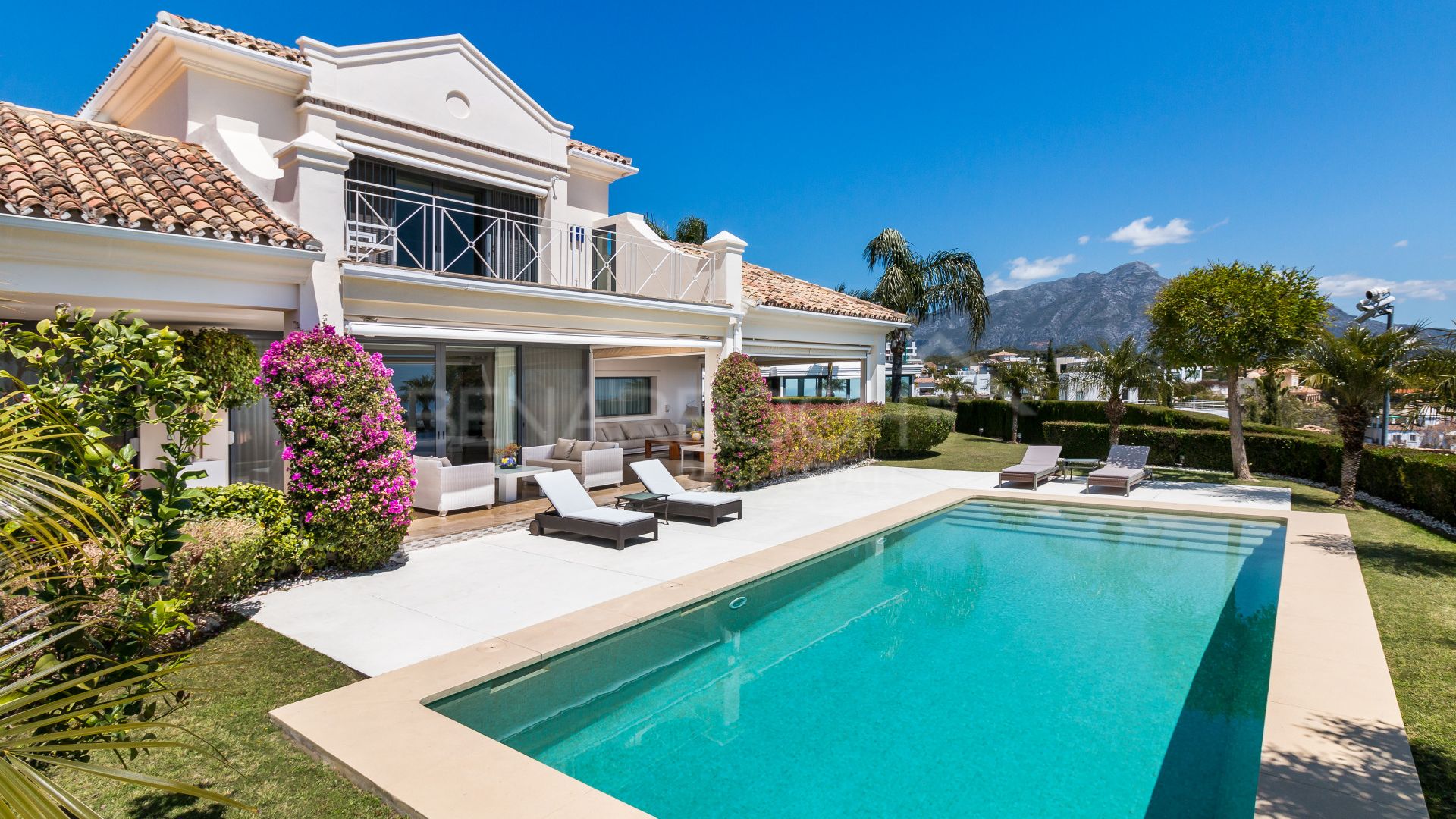 Video of Benahavis Area
similar properties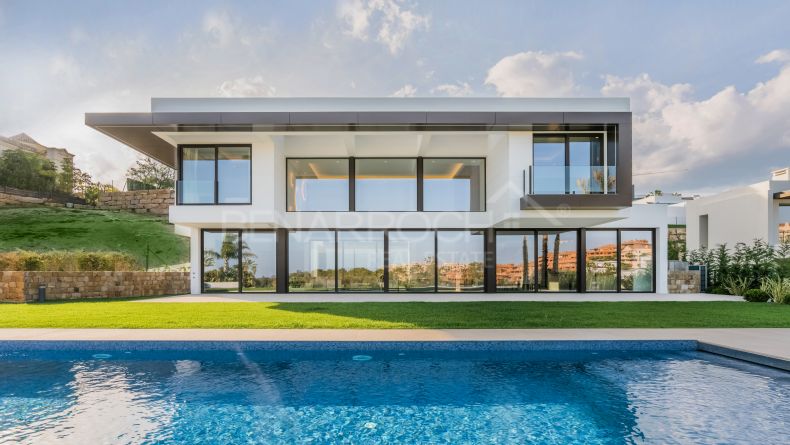 2.490.000 €
Contemporary style villa in Benahavis, urbanization Capanes Sur, near La Alquería, in front line of Atalaya Golf and Country ...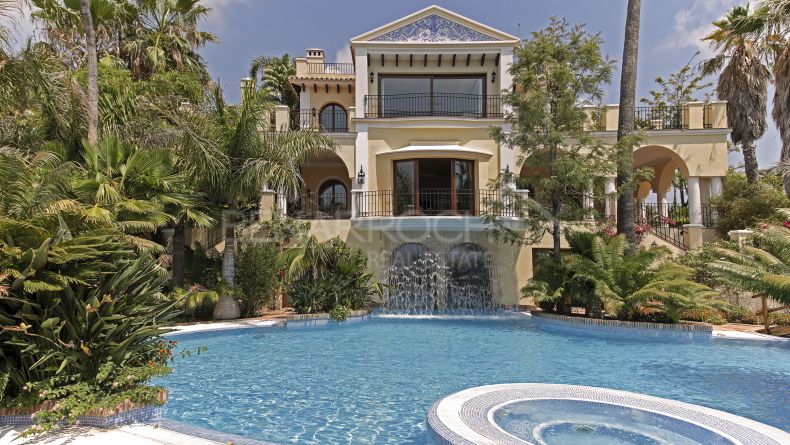 4.750.000 €

reduced from 6.800.000 €
We present this fabulous villa in the prestigious and elegant urbanization of El Madroñal, located in the municipality of ...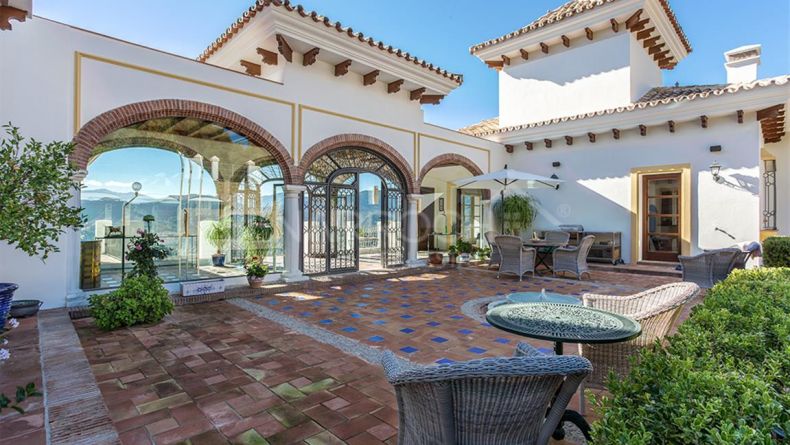 5.500.000 €

reduced from 6.500.000 €
Amazing andalucian style villa in La Zagaleta, the most luxurious and exclusive residential complex in Marbella.The Zagaleta ...