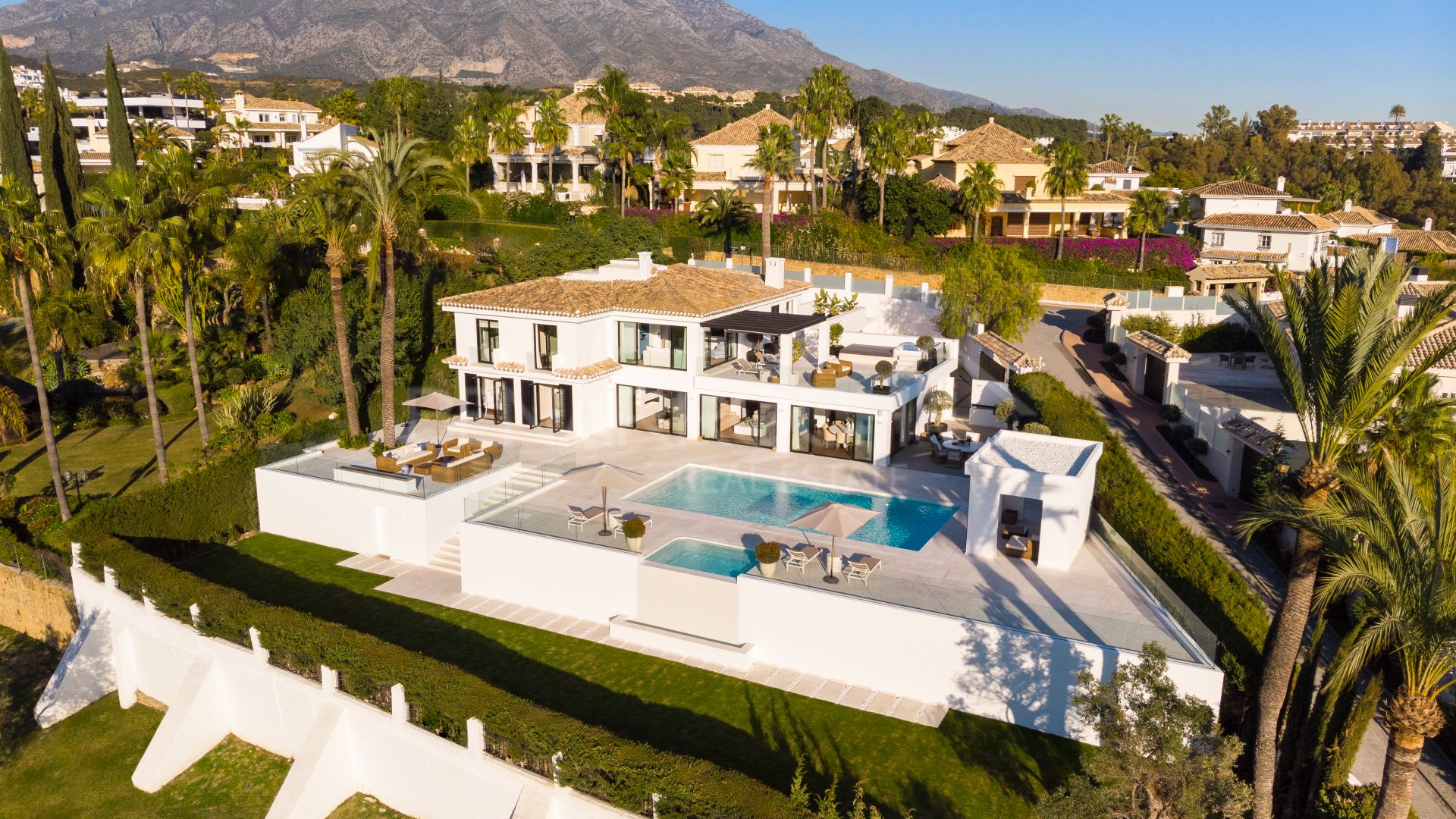 //media.inmobalia.com/imgV1/B8vEv5Xh_VThvnEqMx4G0ZxU_YC_pCgmETwWNQKyeMqLb9Afo_WSoi~kcK5mwaepLz96AHEmAzWJQblCNhundhnOIYTFLWoaYUs69DObjxFjG389BBUTKITPkmJk8B5oh_6bekJsoMug1Uo_eEiawWHPC0m5BWIAGln7FbcRxjRP8b5LApshRQWBDUnlpGmojUO3vjQP6i30reKNwUzcblRmhIsdXBCarJi3YrPWQFk4tt38a1WT~9rUNU6~~2DPbsNMhrLyFUEB4jzH3fbeEFvf3MiJqDClGWGstjt1r2vM6T1cWB0_WBZzcBYpUgXfgt1xxw--.jpg
//media.inmobalia.com/imgV1/B8vEv5Xh_VThvnEqMx4G0ZxU_YC_pCgmETwWNQKyeMqLb9Afo_WSoi~kcK5mwaepLz96AHEmAzWJQblCNhundhnOIYTFLWoaYUs69DObiF~qx_WJ8hYZeVuupAH1l_8qU_mdUOwwDhz__6v_NI_oftS~1lCGs4tDv_G~oODw2nO5bg5uD_H7~UcdLKMARyicL8tqa9w5jdyFlITpSUCWvXvYLj3bixoP361Hivrh43O1UWZ8yNo4a1vS~G62UIf7IGb21zapEtpci9Lc939K6l7J8KqD16l574180ygoUYXh~B5AvTUM3SBBz9hJ4umveWhVMA--.jpg
//media.inmobalia.com/imgV1/B8vEv5Xh_VThvnEqMx4G0ZxU_YC_pCgmETwWNQKyeMqLb9Afo_WSoi~kcK5mwaepLz96AHEmAzWJQblCNhundhnOIYTFLWoaYUs69DObiFt3jYjh~S5MGncKMzH9c8ePMqdVjLYNM60Urf4StraWgus587gKQw8I4ckPbxe3YfFmS27rWa~3wjgW2IJry2C8n7jiXoNA429fYWeOuHG~OZAyQk_8bOgANawKcOfG3quNv4jtOJSCCfaUxUHYSKwaTP2da~0_b5l2bhc9wsLT4s5lEQjwN8x_xUaRkeqbkMthz4GlGBR30W814DWVorSs82~tWA--.jpg
//media.inmobalia.com/imgV1/B8vEv5Xh_VThvnEqMx4G0ZxU_YC_pCgmETwWNQKyeMqLb9Afo_WSoi~kcK5mwaepLz96AHEmAzWJQblCNhundhnOIYTFLWoaYUs69DOb3j3DhBVe20GPEKpjZm5wwi~sJPE4Nm3doPu~5oucy9KxvBFNXBaWS8KpjGBqHgunc2t1gG3HtbbQ_GH0yjeznuhu1P6GMoS4Bz7WKgyPUXhya~OgwZH5O9qyeqTRoU~gcZshQEuiaIEU9CdLVeFkDWIbl5PTkwu27OOdnEnKIsH2AByV6FlH4mS2Ft9cc6JTO3RKk~LyXUOPOwm7E6TxLYCghjOlig--.jpg
//media.inmobalia.com/imgV1/B8vEv5Xh_VThvnEqMx4G0ZxU_YC_pCgmETwWNQKyeMqLb9Afo_WSoi~kcK5mwaepLz96AHEmAzWJQblCNhundhnOIYTFLWoaYUs69DObjc3Es0oDh5k3d01XPrImpd8nvzMyqrrPdU2v~uPoK6KxBaazF29Rlo5~U4ooqCwKSOBKPc2rYpV9Yt7_pyJuJSvS~jlDz38ae5sd2RX4rLu3G_ngch3ioUhu_IWAokywMZcMWNRipuSBCwLZ549lnP_GFsT0n1H5FctPbZoTIRxq6ouufg4Z3CWExOcvsCr0f4_~g16RCQkUizCHg5Oo6uQ3Y46H1A--.jpg
//media.inmobalia.com/imgV1/B8vEv5Xh_VThvnEqMx4G0ZxU_YC_pCgmETwWNQKyeMqLb9Afo_WSoi~kcK5mwaepLz96AHEmAzWJQblCNhundhnOIYTFLWoaYUs69DOb3MSIKL3UTQG_q5b4t0HfBsxhfLgK6ij5NGkzp_lYpbtnow1Dmrnr0nV~aHVu_KYsmmmVGK9bJMnZTAK5kjYkSxMFhRx_HYV52XiLr4rZQpfV1z4niudLs3M3TGxjvwE~0hng2teNWXVzKA7Zz2m_Zn72S1igc2FykgZDXgzIQO4czX53V18vZkiE702kA1fxXFVW3E1x7koVrK1poYRflt~GcxUJYA--.jpg
//media.inmobalia.com/imgV1/B8vEv5Xh_VThvnEqMx4G0ZxU_YC_pCgmETwWNQKyeMqLb9Afo_WSoi~kcK5mwaepLz96AHEmAzWJQblCNhundhnOIYTFLWoaYUs69DOb2qbVZHywrc_DNNw0Ttdp5RL8NYysfzw_YXG5xqxQWZ6K4~5bw9OslA3j~2x30~~4~~WwaYZEQv5Zt3FUywpQ4~pX2lhC9affFamK30w8ucflHOH3EMOqF7Wf0HIvutgM05nE6eh4nP5nHKzX8b7tdgE8yGPYfl0cze38UBGVgFXQZNqqsbKCijiVvNQVgnHgvfr9otA6dH5nM~6P39EHNQ2nPxobOA--.jpg
//media.inmobalia.com/imgV1/B8vEv5Xh_VThvnEqMx4G0ZxU_YC_pCgmETwWNQKyeMqLb9Afo_WSoi~kcK5mwaepLz96AHEmAzWJQblCNhundhnOIYTFLWoaYUs69DObiAyJB7fgCRqT_aGXO~9SytPpPDT~gmRuD73J3iGg3J5Dmtl8sZ2eUiJbTj3GKYmadVCxsIXRvnHWCa8k7n2ZgNDFXAD_8Kg_yexfr4PhlerEvaOZ6Pg0DBSWekwcYDFGq5bbk5qRBma9Ayf0iYsbVU_FPo9x4PQKEX57rCV1TwYvGHlfcAKAV3Epead~iBNziEsxI9cVrX3CLOd~6UN3tlFIrIePVQ--.jpg
//media.inmobalia.com/imgV1/B8vEv5Xh_VThvnEqMx4G0ZxU_YC_pCgmETwWNQKyeMqLb9Afo_WSoi~kcK5mwaepLz96AHEmAzWJQblCNhundhnOIYTFLWoaYUs69DObiVJJ9eYQFbECDUOp9aXRfxx0cctfDXKpKqJ3zxWO1_KFr82WFl3QWTTdNHBp9jkqWhDEn6N1jhS3ahJe8MnoLsesB8E2iyn1npKLAw~KqVJQU0unHQNsCS22YJli8fUsi~NaJv0v_aKj6uBk7x0gVxq4bE03ZBhvZmnI8n3gXcqKT_bAHvk91pFruxYsAHX957JbbLHzCHpTltnI9XKF~bu5WVkHxg--.jpg
//media.inmobalia.com/imgV1/B8vEv5Xh_VThvnEqMx4G0ZxU_YC_pCgmETwWNQKyeMqLb9Afo_WSoi~kcK5mwaepLz96AHEmAzWJQblCNhundhnOIYTFLWoaYUs69DOb2xhwNQLwIqfZBV7zbZJE43n1OMy5vC6OFsJ2PisVtnzqQ7ztYV627_O058nd4LdN28YZ~kkwNzg_lQr5B5CeLDXv3ombmAFxNMawIssqer59kxk_zR1HSEHbqzrYYWw0cs_6eWVwV3Z65ioYqNsOvVn43GEtQ8dedKBoNg~Swt8VY3uQTQrezQaQ6w3uAA751opl7GOWlZiN2iPFwGgGJGNCy9gpEA--.jpg
//media.inmobalia.com/imgV1/B8vEv5Xh_VThvnEqMx4G0ZxU_YC_pCgmETwWNQKyeMqLb9Afo_WSoi~kcK5mwaepLz96AHEmAzWJQblCNhundhnOIYTFLWoaYUs69DObjZtGnk29QAPVm2CwQIOH05D52TRWwX171yl3frBO79GdO2I~TXFfUq1sllpfh4KV4lPRjKk9l0h1gW8DmDlj1ZWo35uUxN9QFKNaApF_dJI0BluNdON3LLTs8G4bHJZGQ_gnorcdEEgYPOSfvP_eiHIrKSRSZSSpaHfmEEVBeUImX~UVNZvePMP80rD1FxQFKFK3lTv9CRkiTTcEGHyRvhqebYx_Lw--.jpg
//media.inmobalia.com/imgV1/B8vEv5Xh_VThvnEqMx4G0ZxU_YC_pCgmETwWNQKyeMqLb9Afo_WSoi~kcK5mwaepLz96AHEmAzWJQblCNhundhnOIYTFLWoaYUs69DObiFwjcxIc1IZecLZ72sZQ3z7P2My4Ap_YDb5byyHhyaVxllKhtyxx0Mbnlt3zXGPRdJLWYElKZNEH6CH0K0k90YPxao81~Zvfam~Jnldgdu5O2GObEWBm~UEm0IyNv5Bkk4h4ZgXpNrzvKNc~9y2N0jHGa0TxuLA~yfvLdVw8OwAgAaMcJMpJxBVRIw~ht~74fYzq5tJr2NJOXN15nXf6q3107FziTQ--.jpg
//media.inmobalia.com/imgV1/B8vEv5Xh_VThvnEqMx4G0ZxU_YC_pCgmETwWNQKyeMqLb9Afo_WSoi~kcK5mwaepLz96AHEmAzWJQblCNhundhnOIYTFLWoaYUs69DOb3joL_vuDiTs6qEiC3RYnymw4~mxg~DCDR2a3zjnExjdIOEyrPEy5jllb60Dy1qzvhwu7gY9uyeHlwUA~pIuHh77hDhLFgXr5j8rRkc0vjX0HPLWpsAVcQ9GEMSgKomz1NXFKV33WnLsWItQDRE0PrQE89UPHZtuxjwHAea0Tvk~ceU1ouTWI~IbG7a602FW8fSs9gz7Zt39F6Me0pqGEoCLZ7l3Mrg--.jpg
//media.inmobalia.com/imgV1/B8vEv5Xh_VThvnEqMx4G0ZxU_YC_pCgmETwWNQKyeMqLb9Afo_WSoi~kcK5mwaepLz96AHEmAzWJQblCNhundhnOIYTFLWoaYUs69DOb2J30uKdUz5j1OUryxMiPM8gZws~pLUacBqTVpKor_mSLM1dImGCgEKdQ73VMEHPeOehhFJl8a57mE6oEYp3f1i9S1mvC8qkv0AQ57Wb8jMLXyvvWxEy8Lt7XvWpo~zs8y7t2W9gxe0eOOK~WfsfG5PRDeVeXUIzWrhX2zxBgHvPXyRsEajKyIemWilBD57fRppQqGz9a6AhLCreAzrDWHBdPUU~MPg--.jpg
//media.inmobalia.com/imgV1/B8vEv5Xh_VThvnEqMx4G0ZxU_YC_pCgmETwWNQKyeMqLb9Afo_WSoi~kcK5mwaepLz96AHEmAzWJQblCNhundhnOIYTFLWoaYUs69DOb2qW6rwYcvXXWNvRXRXh3~F66pkTvCprhW79CroK8~T7nJL61M2_x9IUyOnTkgJ315JF5sZRMcJvivE2s~PaA9oQLigxF9edYa2~Ft6X1ZommO5sbAQDOaJB_BhYmV03sMcW9CVx3I8vfw0Z61Zl4js2ke7WSjjrbbCaCaicAQP4DXEhXDNeH0kDXam7DNqoeGYLQJ54ZbZX289ZnPftmA80IaSXW_w--.jpg
//media.inmobalia.com/imgV1/B8vEv5Xh_VThvnEqMx4G0ZxU_YC_pCgmETwWNQKyeMqLb9Afo_WSoi~kcK5mwaepLz96AHEmAzWJQblCNhundhnOIYTFLWoaYUs69DOb0pPo9shvjqj7vtnQEwnANQs7qCOj4EydvFiUnqK_o5fkYC~Cn11L7ViOMUyC5RbEPByO~P4rZqecsO_hrHo99TzCaeJ3h8EC67b0Io2fmvYYtwNzTuFkDQgT53FM~ai8HEzJ16J~mzJl1aBameKrSJ3~PUngsJDIRuznYz2jQIoZjNzmop8HIQst~YbA8ltvnz9zF1YYeYrYaXX57LgpkSTXsijxsw--.jpg
//media.inmobalia.com/imgV1/B8vEv5Xh_VThvnEqMx4G0ZxU_YC_pCgmETwWNQKyeMqLb9Afo_WSoi~kcK5mwaepLz96AHEmAzWJQblCNhundhnOIYTFLWoaYUs69DOb3MEm~0CjiS50eTqW4jL9yO5HMAeEWc87ST~1kMZoIY4i5guKJqu57liZXMit7T3in3CUb0gEpduRF9uaU_sf3f3qfdZIm8ycrYEaGhXk7uhVZ1K99vxxA3f5dbyxgWdsKY_g816XgEzMf~sqOUYj~jTrOAfCWds~pNgU8Kw8B3IRgviow54EZlB1wG3zp0nWM4s4_eGk9_UJIYkqU0uO3sQTYq4SgQ--.jpg
//media.inmobalia.com/imgV1/B8vEv5Xh_VThvnEqMx4G0ZxU_YC_pCgmETwWNQKyeMqLb9Afo_WSoi~kcK5mwaepLz96AHEmAzWJQblCNhundhnOIYTFLWoaYUs69DOb3myybSTyeuQGrQoUcm52jahd3tjxL8dMXUWCYZ25cAHyJCXVBsJp5HPLnPYy4O8Kz~DWSxiQrbJxwt91nSlSicP8SCy8buuwVJm7rEz~IpNMQFvD2s6pGwdLw0PGBIhZRVzxrGHWM0jTPhO1ka_AttZJ6cnHp60JN4JQoeIVAExFjrnJU5bvpjNwcV~X6FE~YB9GnjnH5StPM8LlAMK1z9D~j9Kvww--.jpg
//media.inmobalia.com/imgV1/B8vEv5Xh_VThvnEqMx4G0ZxU_YC_pCgmETwWNQKyeMqLb9Afo_WSoi~kcK5mwaepLz96AHEmAzWJQblCNhundhnOIYTFLWoaYUs69DOb2Jp953BzhSGbwvA6YV_FSq1PzPXPiG2LzO8DMQ~ciHoB0Atv3~1vGnnMYm60o_M_pwA4PgSxcvTylQqgANpBs4HR3dby9ZZhcWfXbPtlYd6bQ_WIk1Ad5BIDQvPK1ZK7ohYWDT_9WntmO2Qz8d1ZZVRoZiVOwNaEFU0q7Tvyl7bT1ikAf9cRuTyyoOIYKhWhr9wIJ8lsVCCqdkV47dUsPMtI8Zsu4A--.jpg
//media.inmobalia.com/imgV1/B8vEv5Xh_VThvnEqMx4G0ZxU_YC_pCgmETwWNQKyeMqLb9Afo_WSoi~kcK5mwaepLz96AHEmAzWJQblCNhundhnOIYTFLWoaYUs69DOb2xnZMy5N~GEVoMTjCW6NqseypHREoVpk7zk14nsVoELS__uM0floEI5RNOD_ylfR~Uh8vhg3haD_XitCS1Pg7L2ETBd2DOR6Mq4doE~oA0BCbDgb_j8Ghz7OCuA33dPXVYkTWcoyjqsyj7oJGMq~hki63Je8VeVbgTiiHIDaLP6ToNwyWwP7FU5QlBMI41bdbWQ~wzQIfxtYXu9Pw2oJ93Ab6Ka8Zg--.jpg
//media.inmobalia.com/imgV1/B8vEv5Xh_VThvnEqMx4G0ZxU_YC_pCgmETwWNQKyeMqLb9Afo_WSoi~kcK5mwaepLz96AHEmAzWJQblCNhundhnOIYTFLWoaYUs69DObinASKaWlxfMjLcWhzOfTzUlFwE8mM6HvTc8j0ZgXNVJ5~vsi4FZzKJ8evd~B42XUXDJpakdTLiZ~3AniiUV9eqV0yn33U3JW4Q6bU4P~iBavnDhCnpJD0KsUAt6vtWDXzSnbvS_7d5XSV_Cd2S4hCya7Z0ZDj0N2eEnX2vyXfd~l5Se6tG5sMSfIl_LxwImQKbFDPHfhu50zXi_1ufCnHTixLxrzyg--.jpg
//media.inmobalia.com/imgV1/B8vEv5Xh_VThvnEqMx4G0ZxU_YC_pCgmETwWNQKyeMqLb9Afo_WSoi~kcK5mwaepLz96AHEmAzWJQblCNhundhnOIYTFLWoaYUs69DOb38Rq1eRPIkrpHrzhC7t8VO1C_GnS3NVe6gKKA08FjUGuGVioMFGCbWybMzMywic~qx4mRv0w_Zy5Y1niOg3wxSoBBI_yRDgUQ8hIA2FGeyF9Ce04n__zGRLFvHCrU~a5beLWbVBXJ2AqUXXDHsHYNtxnTVEFAH0Ie3nD~itlBDoYUJOij4pvOMPGjBd8t5cMcKhAIlY2whx4z_ZlxJ39zZhL5_yISQ--.jpg
//media.inmobalia.com/imgV1/B8vEv5Xh_VThvnEqMx4G0ZxU_YC_pCgmETwWNQKyeMqLb9Afo_WSoi~kcK5mwaepLz96AHEmAzWJQblCNhundhnOIYTFLWoaYUs69DOb3jxY_6Kr~eg0mxvSkFA2aWW5rDCNri27BmNffSaSmiDynU8vb99zn8Bs7Yx2YC7gtX07BwpcPdI~j0P~NXs08oi7vGhWCbtu0ROVbb8SfTp0RwNYalJJ3ErAzbwZEEQnms_Nm_bUjDg2i74ggw11SCIs2xglMK0dB8bzk76LATc0AXKeCKZ~aVsrpO69bqt2uKxZ0PhNt~_P1HIz~tImtwCnD35AuA--.jpg
//media.inmobalia.com/imgV1/B8vEv5Xh_VThvnEqMx4G0ZxU_YC_pCgmETwWNQKyeMqLb9Afo_WSoi~kcK5mwaepLz96AHEmAzWJQblCNhundhnOIYTFLWoaYUs69DOb2Mw9fJonsyQGm0pwqEn~kfdjmTBNAnFv2CCGv0GtwMBVouQsi4igpW3vvpXTBSI88gPuL836HFwEbmc09_U0wr6LJFM3Z0bmXw9LQddLS5RmqHGh65zluEdfIm~duwnOJfhjW6yXXH1Y8Prh_FVCICh1jRNBje8SxBdPKuhV15fmO65EMQJ0OZ8kYwm39nDgnLK3yQ72yreLcnwtmovTEST9YDLp1g--.jpg
Los Naranjos Golf, Nueva Andalucia
Villa
SOLD
Luxury frontline golf villa in Nueva Andalucia
Recently renovated luxury frontline golf villa, situated in Los Naranjos Golf, in the Golf Valley of Nueva Andalucia, with all types of services and Puerto Banus just minutes away.
The frontline property is developed in two floors. On the main floor consists of entrance hall, English patio, living room, TV room, kitchen with dining room, a large living room with fireplace, two bedrooms that share a bathroom, laundry room, gymnasium with bathroom and guest toilet. Access to the spacious terraces in front of the pool from the living room and bedrooms. In the entrance area there is a parking area with capacity for two cars.
On the upper floor there is an en-suite master bedroom with two dressing rooms and lounge, as well as another two en-suite bedrooms and large terraces with jacuzzi.
The villa has views to the golf course and southwest orientation.
Renovated with high quality materials.
REFERENCE

208-01319P

bedrooms

5

bathrooms

6
built

540m²

plot

1.839m²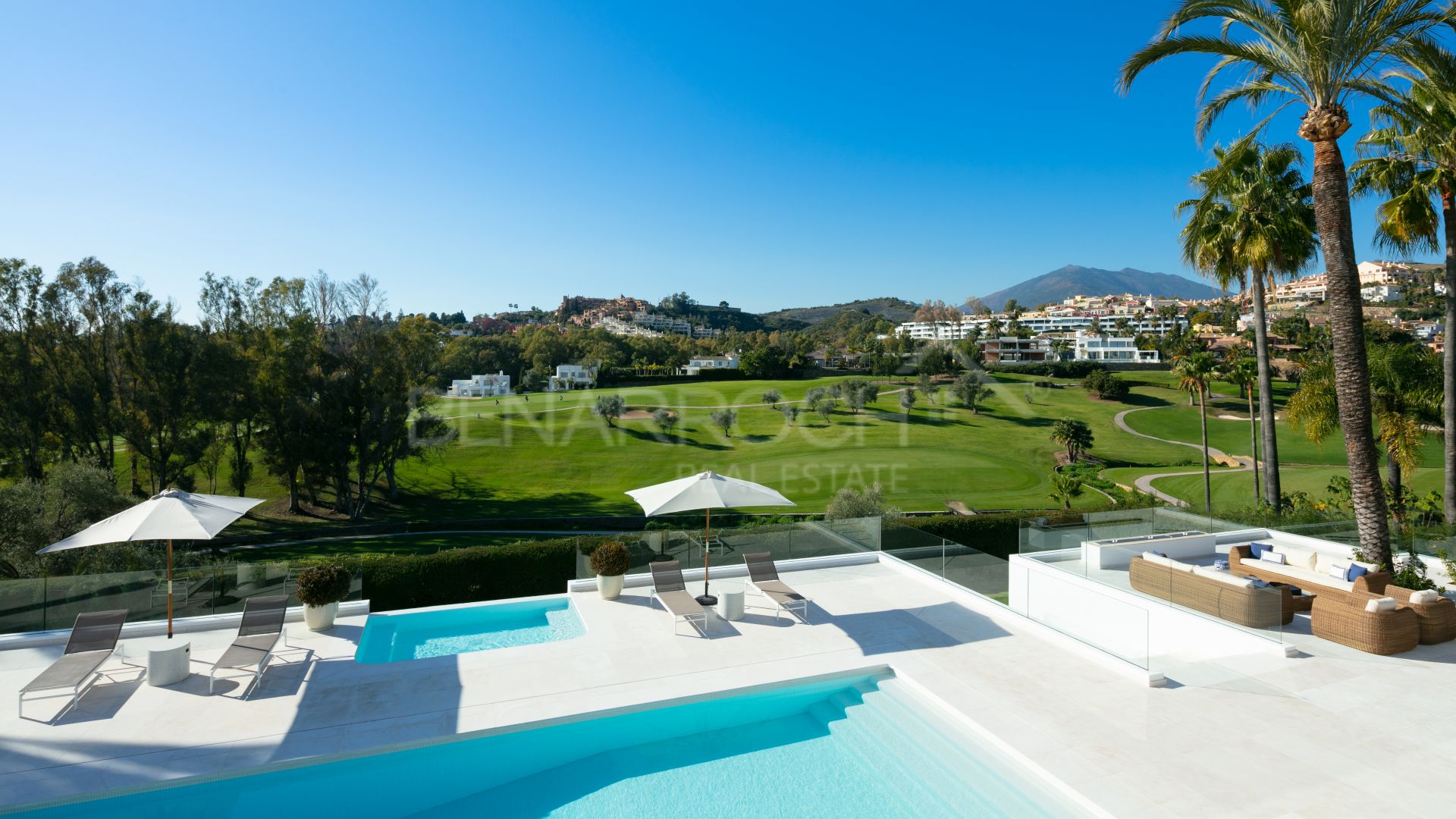 Video Villa
Video of Nueva Andalucia Area
similar properties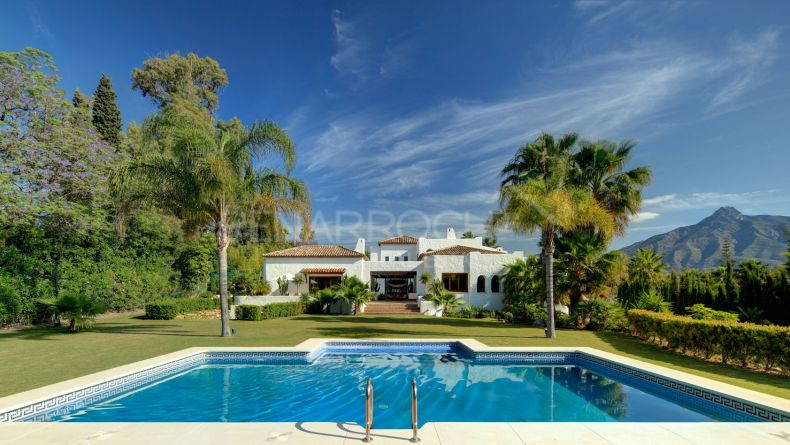 4.950.000 €
Villa in the urbanization Atalaya de Rio Verde in Nueva Andalucia, in an excellent location a short distance from Puerto Banus ...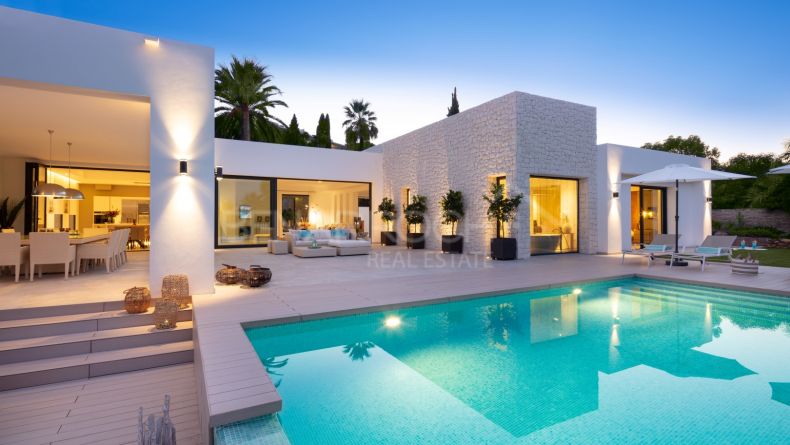 SOLD
Beautiful contemporary style villa situated on a very private cul-de-sac in Las Brisas, Nueva Andalucía.The property has been ...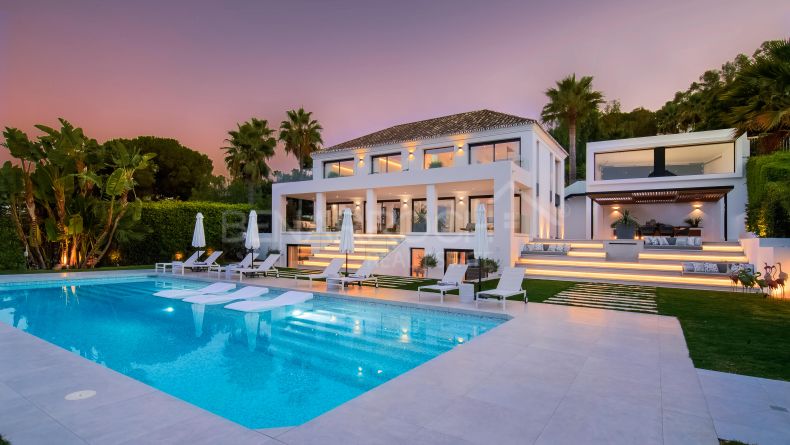 SOLD
Villa located in Nueva Andalucia, Marbella, in the Golf Valley, next to the golf course of Las Brisas, designed with an ...