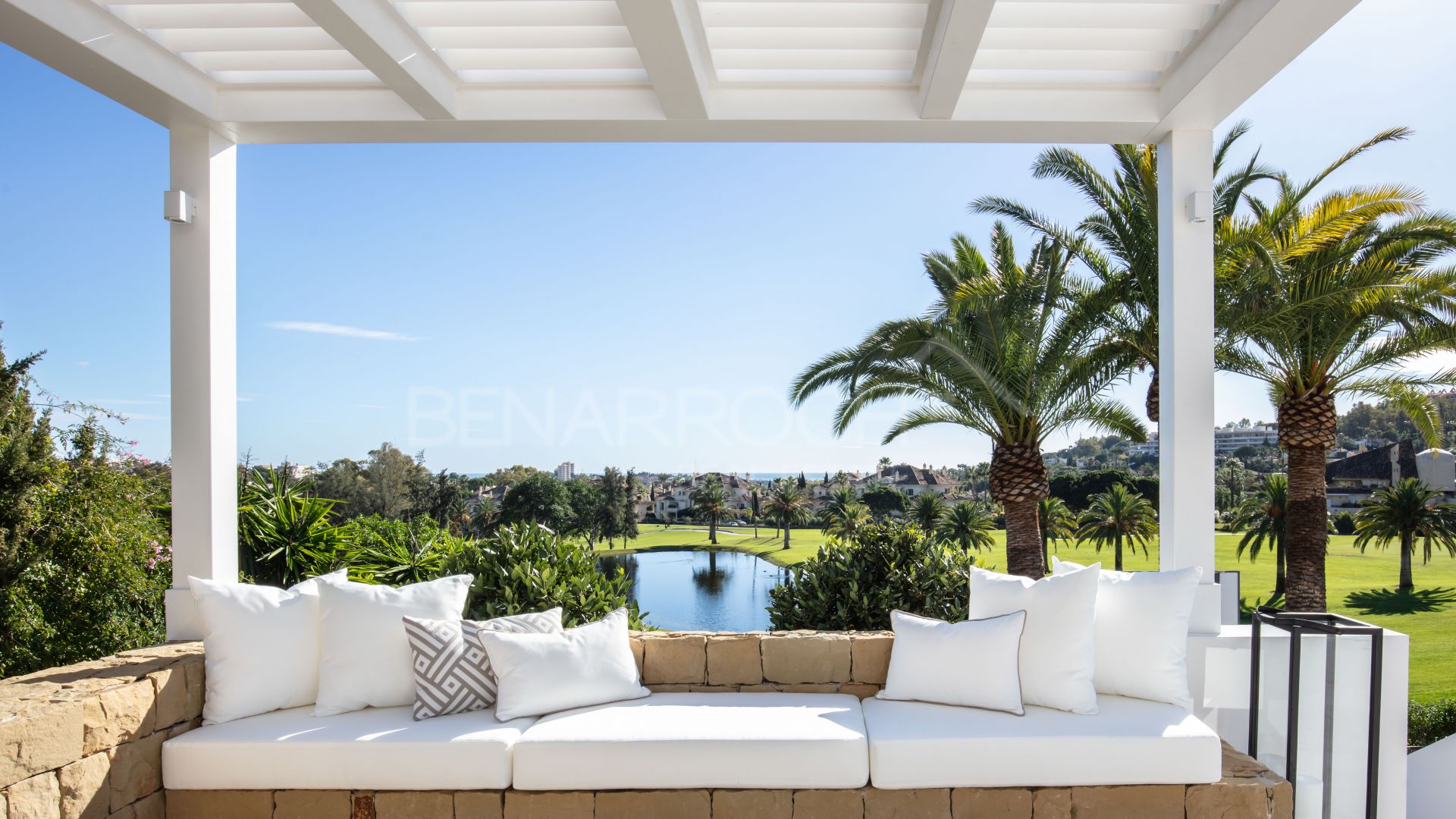 //media.inmobalia.com/imgV1/B8vEv5Xh_VThvnEqMx4G0ZxU_YC_pCgmETwWNQKyeMqLb9Afo_WSoi~kcK5mwaepLz96AHEmAzWJQblCNhundhnOIYTFLWoaYUs6~LO0~6WYQX~RQjCYa~5hH5zu4xNmCM99MdhRcLCsUPlGhaFEOiu3A1vnO1jnjqRk6f~R_cVE0_c8WlioymDqF1hwvgdR59H6qHccFFw08R8suiQOhNc9TjBNHJi5X4FpMvbtzsVbLDVjrCMiorQLn8os5rJmk6o9jnVRdplvnXfg002xOev7Th8He1U23Z9xJVaDAFBxHFb654LnScJrlBAm8a4SVyf7Uw--.jpg
//media.inmobalia.com/imgV1/B8vEv5Xh_VThvnEqMx4G0ZxU_YC_pCgmETwWNQKyeMqLb9Afo_WSoi~kcK5mwaepLz96AHEmAzWJQblCNhundhnOIYTFLWoaYUs6~LO0~~Cg_1mhw8zSMU1OtapLR7vUrgYYLwsD1dmoxMTW8qfDaH7ralsF8Oo2GqBveakYFY9RCTxfAwiNE5~B2iNSCVSofL9YkKbwtl2tZpkPXcqQs~j_FMWRE9bsMKVl1UBI5i5eMAYXU59xWdx1Cbhj1NAlWceM9pHEQgSamgO4vqguZiDpEv~chPDeDyFLEt_zaEeimffUXMRacXiYHzN1SVk6HPzAyA--.jpg
//media.inmobalia.com/imgV1/B8vEv5Xh_VThvnEqMx4G0ZxU_YC_pCgmETwWNQKyeMqLb9Afo_WSoi~kcK5mwaepLz96AHEmAzWJQblCNhundhnOIYTFLWoaYUs6~LO0pGAcmuMXuSIoZwBsAFKz_JR_aF~Zpn80GejUUl1QeY4EUmBUOJZEfQzI2bFojTIqor1JwxmQpEzB5ClHWEbUdEtxOk36MLrXF6VuoyuvLHkffcbtgU8fYkpC1BE8qcQCBALg23qpEIdrUy04Ty2sBdwuDTU3b~W_y1XzKweZFOjVTs9c~Z3cDSuXi53GaDlK5s2f0Jzde2f5C9TLw06eQw_OKRYTvA--.jpg
//media.inmobalia.com/imgV1/B8vEv5Xh_VThvnEqMx4G0ZxU_YC_pCgmETwWNQKyeMqLb9Afo_WSoi~kcK5mwaepLz96AHEmAzWJQblCNhundhnOIYTFLWoaYUs6~LO0pGdCTtWEIdjKVyg_tbvLAcx_oX5pA_mSn7Vn1HXzGAStNgB8WbBn1pjKahQHbRhxBY6_EqnGHWa5I2yuprui7etY3uEZQ4p58tpSB9rxlhEnnD9DIv74MbUxjneYi8ZI5hDyKQ~PWofKwrWcY_rNnzDP3nyNEJNGiEII6QOAnEZApCD1jMo5Os4OKJuZqn28vmOBV9dSP7iPYm51eze~NiFabQhYLQ--.jpg
//media.inmobalia.com/imgV1/B8vEv5Xh_VThvnEqMx4G0ZxU_YC_pCgmETwWNQKyeMqLb9Afo_WSoi~kcK5mwaepLz96AHEmAzWJQblCNhundhnOIYTFLWoaYUs6~LO0qKzBu7eKYZme_SmmLHy9qiXpEGhtoQx7uAYPBJE3lyFap26DzSZ~IuE1BQUj6GiD_q7B3ATe6GgcYnbE3favjwfnrGgfSy0MpfrVh9gpTS0Ox21iqe~Q49aJsbw4ioUpv8gibs94HweONP53dKxWmkYEQgNSzTTj9~8JztbIENGC4ORWA8yP9fN9j1~heBmG_L55m3knlHfKAXJXKC5V6Ix1iz_Fqg--.jpg
//media.inmobalia.com/imgV1/B8vEv5Xh_VThvnEqMx4G0ZxU_YC_pCgmETwWNQKyeMqLb9Afo_WSoi~kcK5mwaepLz96AHEmAzWJQblCNhundhnOIYTFLWoaYUs6~LO0qUoodTKuUSnveUV7PJjVZZmjNz4PC3vUSdf_R6hVa1LplDwV_2fj5mNfN278UizeMuVfLaGxu75rhzTsR_S6~DCl56Mi7SZsTsM0P6lTfGOGYAHHeg5_zkaw7OaNLvZW01GBynfeJIQWJoIu1a14B181x9L4NSjKkekOdQ3hs3PYo68maRXl~SeTUVMip896e62an99Osei~nYMHmr_ijqEUmQhyRg--.jpg
//media.inmobalia.com/imgV1/B8vEv5Xh_VThvnEqMx4G0ZxU_YC_pCgmETwWNQKyeMqLb9Afo_WSoi~kcK5mwaepLz96AHEmAzWJQblCNhundhnOIYTFLWoaYUs6~LO0rj1RhYzkRtG5vJEkYsm2guaUpTl8axaXd0bsE0Zd6z1I0EP17nyAs0Wkt1Y5g8EYUb51ap2teAI2sykglrYeDznqkI4fhJBcIjeRUWYlPhJGMxAMT4xQ68MEnlQXdFnt1U_AhSrm0miRPjcn5lAmvd7bh15urIIeIX8bqXwjiHsDze~zGsz~AbBe~AbheqPNPGoeu6aZSXQm1qB0SiqNj3zihGbJ3A--.jpg
//media.inmobalia.com/imgV1/B8vEv5Xh_VThvnEqMx4G0ZxU_YC_pCgmETwWNQKyeMqLb9Afo_WSoi~kcK5mwaepLz96AHEmAzWJQblCNhundhnOIYTFLWoaYUs6~LO0_U1AZQ2PajSUOS2xlNNkIDjSG2KYyMypRik94L5pw3uyIptAPKcbTQShSO9wjlzsfX6oFHK_eprTUejuWFHwR5ge_knjjb4syYUMzqIqdG4BoIy46HNTgahAUlEJHqa7movoCjEYYpXCa2mCLTe4vKHiMWyx_YBui9laG6HkhnqAspP6J0zcTON33Ov7DP11g8~axCzCJmvn5KUrevWPEKYYJk6mMg--.jpg
//media.inmobalia.com/imgV1/B8vEv5Xh_VThvnEqMx4G0ZxU_YC_pCgmETwWNQKyeMqLb9Afo_WSoi~kcK5mwaepLz96AHEmAzWJQblCNhundhnOIYTFLWoaYUs6~LO0qP9N~vgEwFBkCSHQWzsu3nPEauhmY0OJ1eoUsKamvll721TnuJcbmZarc2rCsSJtJ05nGWeNGWL_r9MuJ9NPhIPZte0refUZnmP5MNEXIzAboNMz3e~CZxU_KKjlL01sunkjHwLR8~Xbp39HXZJdQwmC3OYyXDHb5Pb3xFAzv62Nw5nqgfg~X01h4F6plaj1J_NtvNVf3JvRLA0nKCBUqnJyAtBarA--.jpg
//media.inmobalia.com/imgV1/B8vEv5Xh_VThvnEqMx4G0ZxU_YC_pCgmETwWNQKyeMqLb9Afo_WSoi~kcK5mwaepLz96AHEmAzWJQblCNhundhnOIYTFLWoaYUs6~LO0pXStdsvQ_3PjAqlwTog99X~iFSP7UblVlb0lfA56QOVWwdw9_xFDipJc06gItBaQe6s2W97~WMXYci1kpZcsb7wyLszxCZjxpqc4t1Hd_8WBmF7mqpLC~fDVBaCNXFvu2q17AQmAKDXBsVgTur0q0BAMl9LQt6KEIan50qaDLKS5mHyRtLOGDdmlQ80SiA_mkiXDAFiLIbR4s61yKEIbXkEzKSCO4Q--.jpg
//media.inmobalia.com/imgV1/B8vEv5Xh_VThvnEqMx4G0ZxU_YC_pCgmETwWNQKyeMqLb9Afo_WSoi~kcK5mwaepLz96AHEmAzWJQblCNhundhnOIYTFLWoaYUs6~LO0r6uA3oMWhSYgcul_69bUCoIaHrrDwkc7upf6orLWL53F8dHkTZXw6x0tduLQQOCLwoEDDfDYKFznqQefA246Et6pD0UnNRs82T6EVPfGTVMsKbgij8UJRXwR5Rp0vEyquFFVtA1MZRbrMsCsKeh_BXFgvKPhEPejV~oGeS4zEZ1PxX1PmuCoRXfo7CRYjFLFDslm7sbDIHYWarLXxpdyY4kMllHmsA--.jpg
//media.inmobalia.com/imgV1/B8vEv5Xh_VThvnEqMx4G0ZxU_YC_pCgmETwWNQKyeMqLb9Afo_WSoi~kcK5mwaepLz96AHEmAzWJQblCNhundhnOIYTFLWoaYUs6~LO0~~THJcks23qOfpvWrENxWFyVYYoKgPC_mZkXQHEDoMyHDwoX12zBkTTb_bdHz3hlTqHobeKlozbl6ypoqrnoNW27JrMmktr1AmlhOm~JOzkcXHbvRyLdnt46DIXU4gSSppM8pNTWoosX43jMuX8mvVxOvtBgO4GPvNsb2BSoTYH1b~uawUzCQRe3Ebp8wkSv5DA0eJFceaZ3_myXlyJVyDl_wtumnQ--.jpg
//media.inmobalia.com/imgV1/B8vEv5Xh_VThvnEqMx4G0ZxU_YC_pCgmETwWNQKyeMqLb9Afo_WSoi~kcK5mwaepLz96AHEmAzWJQblCNhundhnOIYTFLWoaYUs6~LO0pDSaYEK4zIgY3as~f61yh7R4lUPM4iKX8uPJ~5Ia0u7EVCtr7HOQ2H~nc8Ie1HXd8aDwlI3Dcj62Pb7~cznJUa_MhJYEcHeQDWmxp4btBxcr4A9nSZyC8dzhn6m~Rq3eutXMxtZ9ZqO37cqebJ1K0W5uggSJqmq0UQlBXuEcBLFEoGD84IW20dswKRRkP_kfloUXjulf72sPMYm7rXEuXXm78qLZwA--.jpg
La Cerquilla, Nueva Andalucia
Villa
SOLD
Frontline golf villa in La Cerquilla, Nueva Andalucia
Spectacular frontline golf villa in La Cerquilla, Nueva Andalucia, a very quiet and private area with five golf courses just minutes away, Las Brisas, Los Naranjos, Aloha, La Dama de Noche and La Quinta.
Its amazing location provides with beautiful views of golf and the sea, as well as quick access to the cosmopolitan Puerto Banus, the city of Marbella, the Aloha International School and the many shops and services available in Nueva Andalucia.
This frontline golf villa is mainly distributed over a single floor except for the cinema on the ground floor. On the main floor there are six bedrooms, six bathrooms, spacious living rooms with fireplace, access to terraces in front of the pool and barbecue area with outdoor dining area.
An exclusive property in a privileged place.
REFERENCE

208-01311P

bedrooms

6

bathrooms

6
built

640m²

plot

2.623m²
Video Villa
Video of Nueva Andalucia Area
similar properties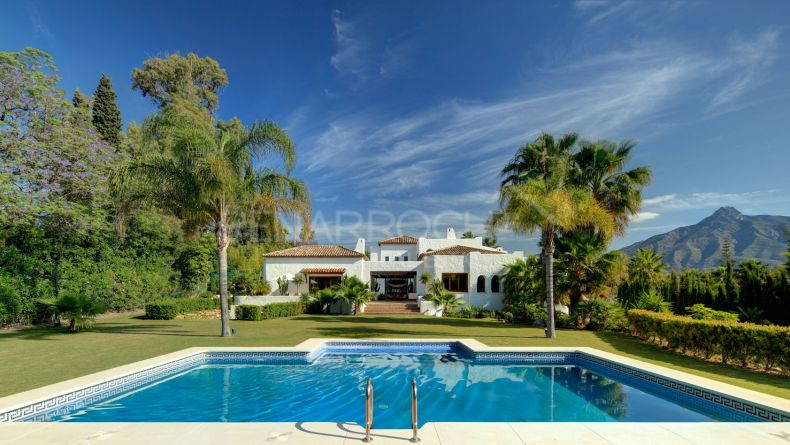 4.950.000 €
Villa in the urbanization Atalaya de Rio Verde in Nueva Andalucia, in an excellent location a short distance from Puerto Banus ...
SOLD
Elegant frontline villa located in Las Brisas golf course in Nueva Andalucia, Marbella, in the heart of the Golf Valley, ...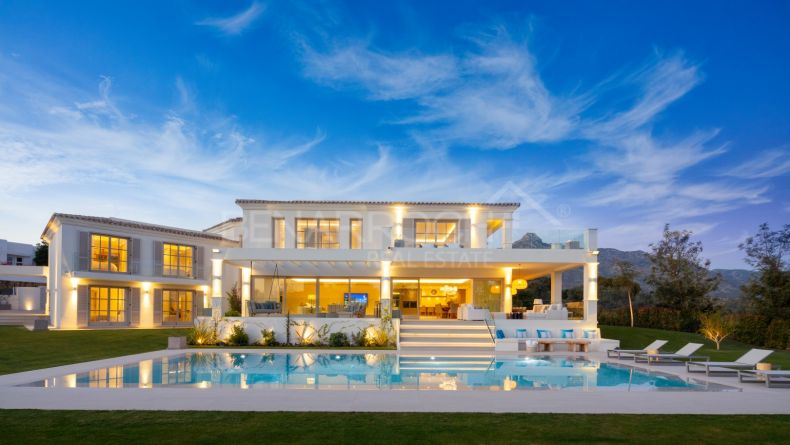 6.295.000 €

reduced from 6.995.000 €
Frontline golf classic style villa located in Nueva Andalucia, next to the Aloha Golf course, in a gated community of luxury ...