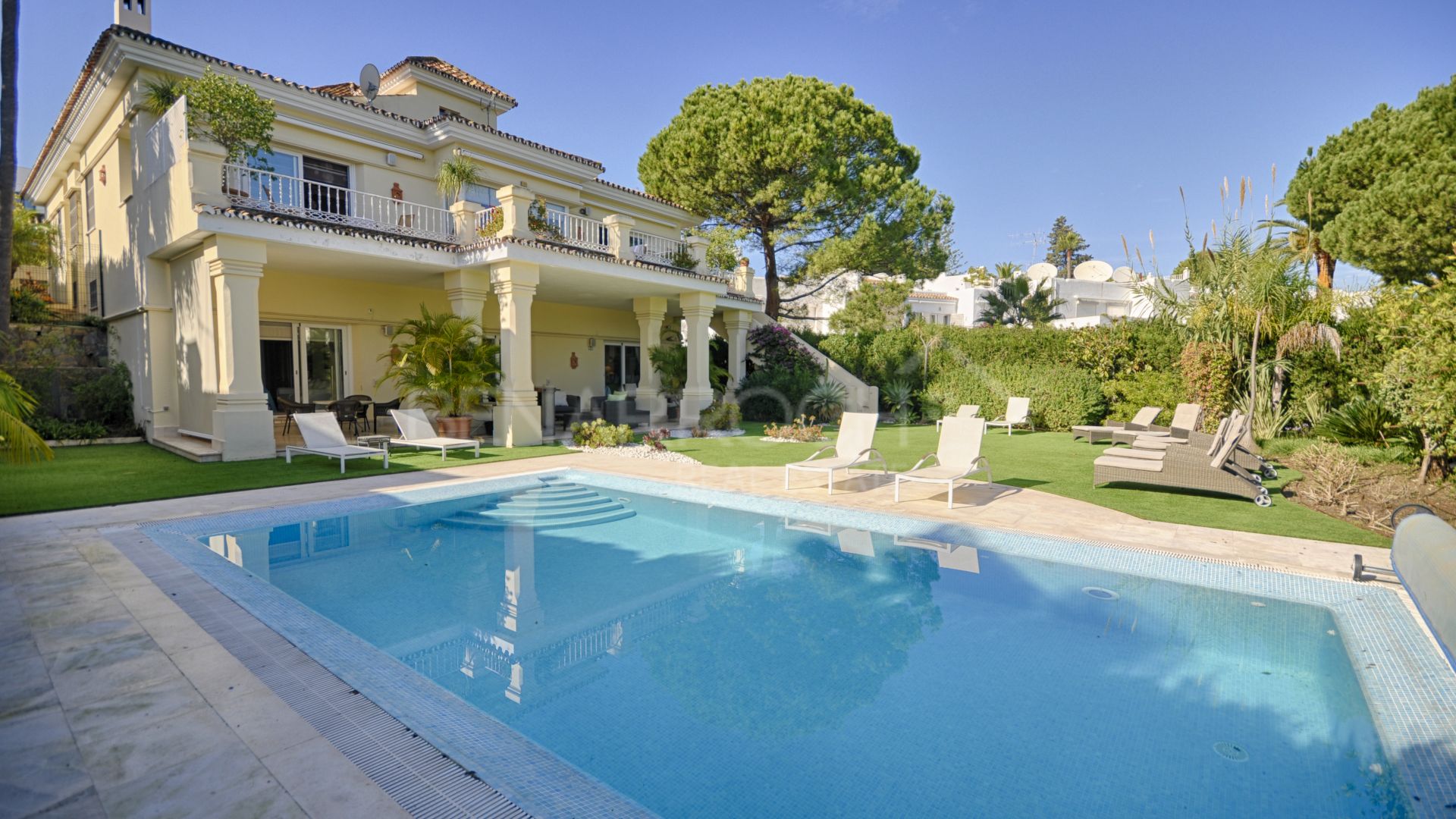 //media.inmobalia.com/imgV1/B8vEv5Xh_VThvnEqMx4G0ZxU_YC_pCgmETwWNQKyeMqLb9Afo_WSoi~kcK5mwaepLz96AHEmAzWJQblCNhundhnOIYTFLWoaYUoswWKHS2EI9jDQf2D5MZXE55304tbRODoX1YmCpkw4m1tVueF8e9EWGEKoiG4jeuJJGre5SGxruRe9cqSZoP3FSAvRGwQUgtJwoe8j2BwXDkuyIayEBJxm0Ukx8ikRtesELO0_eVrBeDRaIP1C~gRSyZ96R_jPllwd8JbP5WOY9D7idcbpfKQLYhyfj~rUClGufFkqjNxPQvLnASiksCRg42b2AsEHEotjmA--.jpg
//media.inmobalia.com/imgV1/B8vEv5Xh_VThvnEqMx4G0ZxU_YC_pCgmETwWNQKyeMqLb9Afo_WSoi~kcK5mwaepLz96AHEmAzWJQblCNhundhnOIYTFLWoaYUoswWKHRdTyBvOBB~u8S9KvVE9jugNjkucgUKd9nG68r8krKKNGg9CkJfA~gcQhRx2b7hzFgkp9Yj2__Dr5TDGW4bO5nzbqhZCS7CJ2fluPDiBNZcqwYyLlfPVXOJ0JvOJZMV9cv0QK5GW6VQUkkQ6h8BpsJAHGtK6y9QB68cg~~5kXVUjS6b01S6v1m2M07MzcfU2U~g7lIx2OfV7iwVO3qMl_DyXdM1Gxsw--.jpg
//media.inmobalia.com/imgV1/B8vEv5Xh_VThvnEqMx4G0ZxU_YC_pCgmETwWNQKyeMqLb9Afo_WSoi~kcK5mwaepLz96AHEmAzWJQblCNhundhnOIYTFLWoaYUoswWKHSIL3NmwoI3iSCyQjnyB5hNMDskIm6KRSGpCdbsq1Q81JXX7ErfPXwZ0s6FmqRHOupI7ZYrGSZg2SX9LCvc4XcpjrVagtJC5oQkQMXmEiqRQcZmuw45i7KWG0S4t2sOHAB4Jj9212aN3adtkmHSIPQ1G~xSiTvLh8mAkGEyEQ~7IXXA1SrCB4FtEm8A5G~63Swguf~FKjhjJV_UWytPf01SNIDFAKdQ--.jpg
//media.inmobalia.com/imgV1/B8vEv5Xh_VThvnEqMx4G0ZxU_YC_pCgmETwWNQKyeMqLb9Afo_WSoi~kcK5mwaepLz96AHEmAzWJQblCNhundhnOIYTFLWoaYUoswWKHHlXZ7oaXQLgm7mxCjoEr07Xp6p7VJOFy~tmpCGmtRIhXDyxkCCpcZR84dRXvMmIO3EV6ZnizJyM_Sw~GHmepSjepIDnyiY20YCx4TwTxAbrxppiAMxWwU11D2KUnuKMaSNsaJeSkybBDwq0wSvxmisJ5hclCn2XuMr5fKh2P3e7Osz1YFR~q_WLnqapG9QRHmksYlSHXaNpYGiVbWIpM3fuRCuztcA--.jpg
//media.inmobalia.com/imgV1/B8vEv5Xh_VThvnEqMx4G0ZxU_YC_pCgmETwWNQKyeMqLb9Afo_WSoi~kcK5mwaepLz96AHEmAzWJQblCNhundhnOIYTFLWoaYUoswWKHTFf29suPpEPEAWJzZaEbaJkkvLv1gI_Ekm8iFg2St43Jcsg2dqAhfsVebKDLrfMAy0yhzgZAvgS8a2cOWuJ7I2OEHyQIMBL8z7tPmQLEUG5HwJDHPpvsS7wKcpaXDaiwhYBEyAXtkxuMJl5r~IjRayhRGdtzdZaadfRdxEcMyrnvcg44fCaDso7nexj45H7byr6HJsjzf7QzENeSuqSvtTuVFojTRQ--.jpg
//media.inmobalia.com/imgV1/B8vEv5Xh_VThvnEqMx4G0ZxU_YC_pCgmETwWNQKyeMqLb9Afo_WSoi~kcK5mwaepLz96AHEmAzWJQblCNhundhnOIYTFLWoaYUoswWKHSn7xgln3stes~naDf5Ria1UAkN_cmaMqX~e6g~0pOBZYlu5wxIL5BrXQm93cGbVNasCOZQLEUatggkXnHrveCzjMjuPzSIRXmlqSQ3G1OmDJelzGDELUH3P1CzwvVMD5eVvEAm1peZY_~zoPNqhGJjiEciY6Frrz8uFXku1xheRymQHsdGgxT~AhAilNHFiwe8tuj~hgcr1ZapFN0iuVl38Ep_YsUA--.jpg
//media.inmobalia.com/imgV1/B8vEv5Xh_VThvnEqMx4G0ZxU_YC_pCgmETwWNQKyeMqLb9Afo_WSoi~kcK5mwaepLz96AHEmAzWJQblCNhundhnOIYTFLWoaYUoswWKHSWYgxWm7ZJwCSRw6~jaOmmpMy6Zz_SVB2bHmZyJM5nui2nU28Qzk_WqdoxWi7fIPyhkMeuqLLRZW2blDFDhsmCjiKQMExaJoUsgXQSSS69zmsEX5zB85A8ZNXqmCbjDGnumNR4a~6kby2Dufo2god2Js1mRJYp1pbcSL9zVOmAYKqL9h8FFNL4cdVL7_04GJkRyC4tFg0vs_LWySRINEetDfL02F9g--.jpg
//media.inmobalia.com/imgV1/B8vEv5Xh_VThvnEqMx4G0ZxU_YC_pCgmETwWNQKyeMqLb9Afo_WSoi~kcK5mwaepLz96AHEmAzWJQblCNhundhnOIYTFLWoaYUoswWKHTtuOAWni79b2uoFr30uxXq9A8S9Yr5Cuf8f93rhi6RepEGgraGi15JVRQz07cxr~HJ740SxXbjA0_WmEjEvXcO0W_xe7oCBkl5qQrRc0H9o0_5Y16ffrkqwFkIeXsyRacg7~TsbzcyLYpFUuVcU8NTc6OzsCd_sv8was4aWQpdADVM0FB6WmXvJRDVDUUHsoVy~oXm3N52eQJVvBBW6AcKZMrHXJyA--.jpg
//media.inmobalia.com/imgV1/B8vEv5Xh_VThvnEqMx4G0ZxU_YC_pCgmETwWNQKyeMqLb9Afo_WSoi~kcK5mwaepLz96AHEmAzWJQblCNhundhnOIYTFLWoaYUoswWKHSzQyovoCbcf1mLtAMqsgn1w_14uksP8BoWv64OyhkTxI5M2_qCEpTQmNMuARzb5Gfj78dqmzOTr4V5EfPs4N5jlEEgDGo09j_Xa~eEvUe6zqYYezGelJjio5se2lGE8r9kFE~eOsPDxVJLpmX1A8oXVr96Xj7KKljh0JA_VyKLdBs0cVG3b6A4qIAi8_31FstpuaF2AUqceEb5ag6TqSERKrvCEOFA--.jpg
//media.inmobalia.com/imgV1/B8vEv5Xh_VThvnEqMx4G0ZxU_YC_pCgmETwWNQKyeMqLb9Afo_WSoi~kcK5mwaepLz96AHEmAzWJQblCNhundhnOIYTFLWoaYUoswWKHRdURioMEDX5aq4_ZZ7_b~AFX08ZqBJD9WDwXGGkvVa~P_2nPXdnBcIluZU8Z3raRclpl1NFElJsG0QvlUJpitb2Sx73ApT1arJNLW5cA4sqkf4Mt45B3d42umc8ZZ8D~kgblIz_CSLcAjUsn~LwwQyFApv2P6J7DsvctX_eT3lqRBi4FjCJQ644ymACbaeLDIWjWy9MWxwhBs8gq_rfadatVYeBpOA--.jpg
//media.inmobalia.com/imgV1/B8vEv5Xh_VThvnEqMx4G0ZxU_YC_pCgmETwWNQKyeMqLb9Afo_WSoi~kcK5mwaepLz96AHEmAzWJQblCNhundhnOIYTFLWoaYUoswWKHTVK_RWfgzR~mD5yaU36iW_uibUue_iwfggwvAzWcLplB9tJVCRlu9K~puplXxgvfi1GJDlhHBOA9VL4_vZkUMODR_1HpvCDXmlepMg7fxMPQwn2CI3GOsmeecvWxTIFdn5WlLnEfU9ZUMG1LZKygSH76AOs~7ORspvAT5rnETrznq2gAUSPT7RM~FaG5Ht71R_mOKG19yu9elQxmkY7Da7RYaK4hnw--.jpg
//media.inmobalia.com/imgV1/B8vEv5Xh_VThvnEqMx4G0ZxU_YC_pCgmETwWNQKyeMqLb9Afo_WSoi~kcK5mwaepLz96AHEmAzWJQblCNhundhnOIYTFLWoaYUoswWKHSNqFIk_QU_ggNkC0AkK5YO7JW77eFciwrG~msbFPZSUlEovNhZyDIMpDw0QymBlUeKocCSv3Y6lN0kk0jimVtw3Ap_oLzYTwnTHtzk_3wWb6kafBu~KDlnMW5yFi2sFdNbGYI13dSbKwP2zgTbC9ysCVHjVZESylXYL9NuIjtaU9ygWSHirYXCuX967L8p91w5o7j88RqJNKgaOJQ~SKL7IQzRK2Vg--.jpg
//media.inmobalia.com/imgV1/B8vEv5Xh_VThvnEqMx4G0ZxU_YC_pCgmETwWNQKyeMqLb9Afo_WSoi~kcK5mwaepLz96AHEmAzWJQblCNhundhnOIYTFLWoaYUoswWKHHgeMa8vDTdBYRUYgOq5XiwkE5VUNwvjka3mW3ADtpx~1DjsgkVzXbHmJ9Gm5utjWWnxLc1n~iLbkNli9_3m4Z_eB2W6hs96pIlD5m1RQtljGs~WAiM~WCPm4~oKUQinW0CQbfTgmZuU0SSd4mUJbG1XrJV31gT_PvyQ6G05s7GSg2w2rnCVxqQcCIukgvkrXIbsSS90r0SWgr7uTf_DKOZxG929f~Q--.jpg
//media.inmobalia.com/imgV1/B8vEv5Xh_VThvnEqMx4G0ZxU_YC_pCgmETwWNQKyeMqLb9Afo_WSoi~kcK5mwaepLz96AHEmAzWJQblCNhundhnOIYTFLWoaYUoswWKHRdGPsPenr6T0Ua39Hgm06YK2zh_UNb7OlUpSRRS2TCEy~vKK~KTTEGkG1FhyTnaD5896mmH2~XjSzQRYtCnm8wy2FlyOp5pj9yih41sXVXReLZ6FXb4A3ffp06wSDdNf9jA~kdEHwc9K_5whiz2_nkbDqa1vyuE7cioIdNiHWUJaF4hGCzxK41bQW9gxjeAGFfoSro1dVc8Clbe_qsHfQuwjsaKMXQ--.jpg
//media.inmobalia.com/imgV1/B8vEv5Xh_VThvnEqMx4G0ZxU_YC_pCgmETwWNQKyeMqLb9Afo_WSoi~kcK5mwaepLz96AHEmAzWJQblCNhundhnOIYTFLWoaYUoswWKHH9jygvZqf~F3MFNTBOpJCzXvd7GeNc~SMvicyZ_FWF_FfB8XrouFFJd15InKD3mTtLqKFtiReHlYSsey5jE~KvmzlJVTwPBBcpQUJbtbZ6SaUWDRYKgEa3tRmjR4UlVIiNQkzNWPirh6w_seksYpehw1HU~0ydlwy~efiDlqDgOVkVDuIDEr1jKUkbggWfZwOHDy2VG0FHNTV1sEhvGbHsZW28pHGQ--.jpg
//media.inmobalia.com/imgV1/B8vEv5Xh_VThvnEqMx4G0ZxU_YC_pCgmETwWNQKyeMqLb9Afo_WSoi~kcK5mwaepLz96AHEmAzWJQblCNhundhnOIYTFLWoaYUoswWKHSTygVWGAweOkTEiWe3eYq_rqybnlO9185IDbT_Q8HWYxQPMXfLpSAQfKb6FlPrFHkUcKTTPgf1ELXUJ0Cti5h~pdJnRaArmxozvYAHmFBn_3~j580Gli7z9D5JUBuUupVf91t~oPpDn1t~~R5VUU8I~CK97gA_BBOuyeF4y_w_s0oSsm_thjn5d~fYKns2ZVj3YBZeGIXgqsqlGO2ESpMwHxlnMDjw--.jpg
//media.inmobalia.com/imgV1/B8vEv5Xh_VThvnEqMx4G0ZxU_YC_pCgmETwWNQKyeMqLb9Afo_WSoi~kcK5mwaepLz96AHEmAzWJQblCNhundhnOIYTFLWoaYUoswWKHRIuO4GoNaQFMZzoqTG5O23GnlIJMAPFQ9x73SlgTS6urKEmj5XviqdjaivDCxCFtwoF0hoDvZTvanHfx_u7TtKAicPkQkQ6~h93IDBnn_EMnMvGPeyhwuvxEQHyz9thWNPzmrGGw2agYS5neqQ_gOG9ypTW4UZCl0nfhbpFFcG7zKwvj9CUjFie2lZC4ivMGJoTa6ntUzV4NOgdA5W0gCR5TE0JXAw--.jpg
//media.inmobalia.com/imgV1/B8vEv5Xh_VThvnEqMx4G0ZxU_YC_pCgmETwWNQKyeMqLb9Afo_WSoi~kcK5mwaepLz96AHEmAzWJQblCNhundhnOIYTFLWoaYUoswWKHT~_D~M9tJbUhpprwKbRh5hoVWd6zO8WgRqNcdNcuP9s4Hicg7wYRbqAwCVKCQpkPq52ziXozhNHxy5uVGslEwwtF0L3oITMH6bbuq_Y2Efb2nKcJlK5TogdizXbEFOeH31IkRE8SFbRJHuI94ImUmZy2Mgt~jCULXziLJNXDzLpOfAiSWFDD4lCdtJXyGyu44~QhCsp7TlDxunmAl54PXJdG8~RO4A--.jpg
//media.inmobalia.com/imgV1/B8vEv5Xh_VThvnEqMx4G0ZxU_YC_pCgmETwWNQKyeMqLb9Afo_WSoi~kcK5mwaepLz96AHEmAzWJQblCNhundhnOIYTFLWoaYUoswWKHTVgeSs7~IBannZdZZuqqRPTBt037qdShQUofQTUK57qc2GouByPZwl_8Oks8XUem_okKbmuGgNw19kRUJGi61SnS_WUg2NWnsSoxbbgAGeIAKNpDhHtjZgqfRai815NB7L49TtlfhujIUWxgeyVrhk0d8mJGGG7fBVyyrE_HX6iVqZU9HQZBfQbwoviM7lYHxdQcng0Z3QWvtegZlO6Ohm5CMQ_k4A--.jpg
//media.inmobalia.com/imgV1/B8vEv5Xh_VThvnEqMx4G0ZxU_YC_pCgmETwWNQKyeMqLb9Afo_WSoi~kcK5mwaepLz96AHEmAzWJQblCNhundhnOIYTFLWoaYUoswWKHH96WoA5mgR6p5dN0hAx~QLmaXr2OsYD5snJzCzd7Uy_jwjZY1haRvAqPlnjZ3cGig6D00nGzCLJAGmXOGSJlB0gscR8YTAYmM4BFiBdprcTWjIJ1MqmHs8S9RmJUG3Ixr51v0LPTjFNKSH4esYZu27NEhj08Ayl6XUgDj~j2YnJhD_xS4klbd0nbhM1lpWR2C5M6FZthacteBRxOn5U7DSh49Pt8fQ--.jpg
//media.inmobalia.com/imgV1/B8vEv5Xh_VThvnEqMx4G0ZxU_YC_pCgmETwWNQKyeMqLb9Afo_WSoi~kcK5mwaepLz96AHEmAzWJQblCNhundhnOIYTFLWoaYUoswWKHTAbrLQfCCs~7Y9DfzGiFxfZWD0mcyFUPedwyZMqlQPhBeCHGSriyrUi9s7vfpJfwsntBWkFy~Tq5aCq2ZA2VLtgQhF6tRVo1I2iJx8qgHK3Hvt3HO_fsUI6uhhAgTCS6~CvyDAfbcj2Z8Ep3MJeXFwrPUF_rL_hOPTzX33fqbbCoNYIJGexFeicbRbtSL768UDIYObWpzJihVOZ3XLAHatjm2R2zag--.jpg
//media.inmobalia.com/imgV1/B8vEv5Xh_VThvnEqMx4G0ZxU_YC_pCgmETwWNQKyeMqLb9Afo_WSoi~kcK5mwaepLz96AHEmAzWJQblCNhundhnOIYTFLWoaYUoswWKHSWBRzi2dDOhgEUIPB5Y6NYme6VKi42UHueMgZkpyLEAVrFDKRoYCqDL8EtVD7shtdSSmkIi3EU1eDNCQXFMIn~maXsWzJNZS4QANzi8uVWpfkBSsArCxxIWKsWDkv1GNKN0C~HFhDg1VZZbXcSeZwgJUQ1eBtb2FWHp3eDeT0nZNqagYD4vR7jFbh8KtapWq9qVMUAbh8rWoil_4SZ~G3yKS2ewwBg--.jpg
//media.inmobalia.com/imgV1/B8vEv5Xh_VThvnEqMx4G0ZxU_YC_pCgmETwWNQKyeMqLb9Afo_WSoi~kcK5mwaepLz96AHEmAzWJQblCNhundhnOIYTFLWoaYUoswWKHRN7ZaeHvHiv9NXSyvjNExEKYXnNXg2pE9EltevP3BUJ4lXh13e_XJFpfTFloJq1A3nWi9epC8T1iJbMbdJWlwOh5pT_xndS367gqTv4wdJPyBx8WT5~~o0TuKiPklakWLkur70q6uSqLgNPkh_jW66TTfvL4L9Vl0hOIuX_wSUqyGF2IxTTmX3lPSA1KwFKN_G0pjyLdjVzhLsUl1mvPSkOaPhwEWQ--.jpg
//media.inmobalia.com/imgV1/B8vEv5Xh_VThvnEqMx4G0ZxU_YC_pCgmETwWNQKyeMqLb9Afo_WSoi~kcK5mwaepLz96AHEmAzWJQblCNhundhnOIYTFLWoaYUoswWKHSTYl5U_hkAHSKAhbfzJr9QIXg24UJ5Pkyezp7IiPxHoLKpsp~cLRkI1KlekZdKPGSKdvwVnmU2NOYii~szOaHxKht5k8w0uNX5ssxdgaRRew9FDfoltIib48kUxAuSbG~e4VV49v~mVqMfSaJs50jT5IFj7JRq3svubVJlF1eW7CsJU5WNaAdoXBEL8ReeQYRo8fOSfATaZPntSQqLHTP5WOCjmZYw--.jpg
//media.inmobalia.com/imgV1/B8vEv5Xh_VThvnEqMx4G0ZxU_YC_pCgmETwWNQKyeMqLb9Afo_WSoi~kcK5mwaepLz96AHEmAzWJQblCNhundhnOIYTFLWoaYUoswWKHGGly~zjkxO2w~ugLnMqowi1r2Y6GJZ~Ao8V1bJewp7DiEStJohx6JX7DZfxpHsX1WSd3aVNmePN_Bc7sxY8aMvkRKiNspZqhrbfOALLJsFNyGTtGZX7Dy6qt0A1AMLCBn9xbDW3CN6ouqd4JmJU_l8Sy~QyKkZ3qQibo1~Krgu56z9cPJFkXcFvsDAGujjtF~Nh7KGCpqWTEZlOGcp_i0XNF66QqCA--.jpg
//media.inmobalia.com/imgV1/B8vEv5Xh_VThvnEqMx4G0ZxU_YC_pCgmETwWNQKyeMqLb9Afo_WSoi~kcK5mwaepLz96AHEmAzWJQblCNhundhnOIYTFLWoaYUoswWKHTFf39xDfpuKBeMdaYvf8h6yQw7V~5yiIS35~I0kf96Enogp_O3d0VTqBNvaeXnru2j0B0UisOVudgF4EMKrBCFgyr92ZxKRKYwSCDkWjC~0kHbxjYKoaxf5aBNzXOgTpSYkkC4fe8QbGuQpAShRIyT5fcmrW8~gez32pHzjhRWo6wE3cFJB7ssHmQIvKFlV0n0TVg1fJHjfRXWEAdXEpJAXSZhk0~Q--.jpg
//media.inmobalia.com/imgV1/B8vEv5Xh_VThvnEqMx4G0ZxU_YC_pCgmETwWNQKyeMqLb9Afo_WSoi~kcK5mwaepLz96AHEmAzWJQblCNhundhnOIYTFLWoaYUoswWKHSiOtrD7ycJeHuzMkawWFD4ogqkOfx8vLHCwbXNE0VXdZHbU7QHcBD3Wu3zn2A4GZC_3MSIIjUIMiOTXdwUNr1PCeaB7xfg~YsvtMAFFDq0w5o3ixv_CZIqF7vicHl0MqKYhV355b7B7AHFCX~pCLv13YaRRl4Awn0EtdCIA8cG9t0EglJxlqpDvDIVD_2j3soj2uJu4Iw0qLK29W3Tac0Jzg6jKyNA--.jpg
//media.inmobalia.com/imgV1/B8vEv5Xh_VThvnEqMx4G0ZxU_YC_pCgmETwWNQKyeMqLb9Afo_WSoi~kcK5mwaepLz96AHEmAzWJQblCNhundhnOIYTFLWoaYUoswWKHTFemHd3WuxK91eley65UMocA71hJQpVAnzxGY3qwoFTwf~AODIgFTr7KbNqWs8dGV5lNluI2UHi5LYSPuPHUUMfrMx38NNNuUOvoMgeGR0Dl0vALAgv2cRhwh97K4UxaE6Fu56Y5srs0YnR0ZknsRVnuL8nbCTqiq073m5J1~WVTjMjhArKTx686NaRjYaziZFJXYjXf60jKuKAFrk~AUc4vEdlDLw--.jpg
//media.inmobalia.com/imgV1/B8vEv5Xh_VThvnEqMx4G0ZxU_YC_pCgmETwWNQKyeMqLb9Afo_WSoi~kcK5mwaepLz96AHEmAzWJQblCNhundhnOIYTFLWoaYUoswWKHTFesa2Lxbq050hz2ccoEiK3BoXBRco4ZmrUH5RqKxHlJjvhpf8NJHxh9CWUBTs5TW8F2~nwgJJNXc6DxJgF4IEJY9fKuzlzkMvFR~Fc4qxV1s7DnJgWFjUKhW59s2zsC5C1x0~1WHogdTbKUrowYY1YKT8vbJ97vHe_zEsVoxaEi8D7JwykIZ7t2dtykXh~efILzhlcLztCRcqxHGMUVkOEVedW0vw--.jpg
//media.inmobalia.com/imgV1/B8vEv5Xh_VThvnEqMx4G0ZxU_YC_pCgmETwWNQKyeMqLb9Afo_WSoi~kcK5mwaepLz96AHEmAzWJQblCNhundhnOIYTFLWoaYUoswWKHGD0yip5iZ3cERk0DrHgAkQxEMpOV4h24L5VF2RaQoS65NwQpvOfe4rxlVv_nubC8nkT~z07JVwMJ0g0q_New4cG3HmHuoK5mn7rHGmlCdflUJtn1YM7ftKpKq83ttCT7rfmfqctLaq17Ek53UEDou2PjYL6kJlP7myYFPW9D7QdRaRBmjlvc8BySlG54gZ0d5eRhn6oFn0Ygn6yDeIn4M9RMi9PYUg--.jpg
//media.inmobalia.com/imgV1/B8vEv5Xh_VThvnEqMx4G0ZxU_YC_pCgmETwWNQKyeMqLb9Afo_WSoi~kcK5mwaepLz96AHEmAzWJQblCNhundhnOIYTFLWoaYUoswWKHHSZ89FTvq_D9tJrM06O6QRLRr2YD6aljdurT4LMGIIt9ztWQtiQMen7HKRyDdzSoSWjPpOj0trZ5jJr~6gBWfPQkYOk2a3nOIGBiDlI4CBtx82BMyTlcb7YF8XynKDytoagcAwg_zUu1GBl_nNhLK1otQfkCg0jbdkEQxeG_doHCc671SSe_l7YjJJmsKwaRfhZUF1T6m6XmB4hSevf~XPZwA_RISg--.jpg
//media.inmobalia.com/imgV1/B8vEv5Xh_VThvnEqMx4G0ZxU_YC_pCgmETwWNQKyeMqLb9Afo_WSoi~kcK5mwaepLz96AHEmAzWJQblCNhundhnOIYTFLWoaYUoswWKHHlPiAkVtZrwTEwD~EieXM4ivSWLmmNg9cON50cMfb2ClVGrDhML~xc33mSdeSzVHyRdsTUeab12FJ8YV0jPL6gPIoEo1YvZ4lJt44uONh2f1uRdQBcDAG~xdkJyrPng_vTQt1PGj_oCktQ5Jvvi8B5~FvLlG_gSQr9D607mSKGPZ5tOENw3ppsozHMbCqpe7~8K6fXkXDi~z3SdZsTdLrYAsuymYAw--.jpg
//media.inmobalia.com/imgV1/B8vEv5Xh_VThvnEqMx4G0ZxU_YC_pCgmETwWNQKyeMqLb9Afo_WSoi~kcK5mwaepLz96AHEmAzWJQblCNhundhnOIYTFLWoaYUoswWKHSWYh0XxVuoyi6BpIDcK3s7hj8SzhmuJWvuubXbeK5PRvcgYzsmnuHHU8sOD_l0pXAh8BQpUxkbfQnM3_o4LoELQP61QbQ4CHPlGk3klnEkQ1dkoUs4seMzzodCSHZJU~L9pji7sDy8aregnJ7h2wzqB~nFOB8ZH4_LODZyQTsjnBQoMWINkZLHoMUlhIX4DgD2vC6X7sLH6kdHVsQirJJ741aPdTNg--.jpg
//media.inmobalia.com/imgV1/B8vEv5Xh_VThvnEqMx4G0ZxU_YC_pCgmETwWNQKyeMqLb9Afo_WSoi~kcK5mwaepLz96AHEmAzWJQblCNhundhnOIYTFLWoaYUoswWKHS2~91TkC2wYstmENQ1ErHsNn18_njXdhQqXCrhxciO6NKQ0uOWTM8YncnfFnW5qZhP4z2pGBMa5iLCaoLNahAD6HUf~~NQHjdEWf8HkMnBR4QGbF2i_pMRcenOvrCquILMgoYgigadJP~9arkeuhSVX4MtUiuJ5p7plkqBsYkhu3ZJ50ffjVWaq_DNnO0CYxMpdvVh6VGh2DKdXRVOmPCILUJEQnmA--.jpg
//media.inmobalia.com/imgV1/B8vEv5Xh_VThvnEqMx4G0ZxU_YC_pCgmETwWNQKyeMqLb9Afo_WSoi~kcK5mwaepLz96AHEmAzWJQblCNhundhnOIYTFLWoaYUoswWKHRNcstvaMPJkXs4dqtvQtH3MyomROmsJM0r5LiMZtLwWG5jTuHDqpFNswGyal9_MA1cR~zQBg5SAnHqAw7VP34sHqXumgERDLqrk6mRAcxzZM3VWLw_0jed6H2A~luG25ZXkB02VpeoVSyFu3j6OaPz42g6SuLU~oulJZusG8aaPeQ0iza9G7n8sWk6zTWTwe3_Cq5aZUJFe~xBotVoX2sFHpRV4h8A--.jpg
//media.inmobalia.com/imgV1/B8vEv5Xh_VThvnEqMx4G0ZxU_YC_pCgmETwWNQKyeMqLb9Afo_WSoi~kcK5mwaepLz96AHEmAzWJQblCNhundhnOIYTFLWoaYUoswWKHHSAISvL5Q5LeNd6kyf6F57Rkpse1CChkapKGJfFif~YlDZqenyw_~zdxgdZgFUAjClKPt28At5z7TsR9gOSnBJDBx2BumhPYYvOkdGYBfjTyZOEgufHSFavv17Aliv2H8I9Ss1ejqpgayXKwQOLcSrrWZWPjj3NtHBo6k3sKpccdv0N1ymoyJ_AS1_M1jbOpSw~VzpD6aSy06I1T6S55kAVRcAEhPA--.jpg
//media.inmobalia.com/imgV1/B8vEv5Xh_VThvnEqMx4G0ZxU_YC_pCgmETwWNQKyeMqLb9Afo_WSoi~kcK5mwaepLz96AHEmAzWJQblCNhundhnOIYTFLWoaYUoswWKHT60X2WSA0paRaCIdl_BwBKF0kC9UwQS336Y~wN8xwlPLzytKtLZp9UQ7sa_ECEB8CDBTMs2cAxY41P8BSa7UPLwoPI2ziVQ4Yqs8kJSrboPWHuzCgaTNim_h6o6EtOKhhmq0BP_AzU8gQs8LyiwG5MKcVbrqL1_LRWzlW_uj_zdNQ5pJR7Rf2woh_vbHOvuxVQuszDgf_OgHe5KCYfUClK0oTzQTiw--.jpg
//media.inmobalia.com/imgV1/B8vEv5Xh_VThvnEqMx4G0ZxU_YC_pCgmETwWNQKyeMqLb9Afo_WSoi~kcK5mwaepLz96AHEmAzWJQblCNhundhnOIYTFLWoaYUoswWKHRdCDRWj3cpwW0Mlag3DK1rR4U4KEtENyMT1wVbGAddBAJtXJkBxKEmGt5_8L8kT_aVZoHWDZsOKkgCve4s6_8_xGPmSYh5ICaYD6CGO1uvYiX3j6GL_avrJiMD9I75~A5H90GN_aHJlbvJCrLVmC7asztwx1nZmcQ8a~ZGLz9rE341MUJDq4KolvS3ZRMr69QC3rC_BmUE~nVUSD2tWU08yC2lwq4Q--.jpg
//media.inmobalia.com/imgV1/B8vEv5Xh_VThvnEqMx4G0ZxU_YC_pCgmETwWNQKyeMqLb9Afo_WSoi~kcK5mwaepLz96AHEmAzWJQblCNhundhnOIYTFLWoaYUoswWKHSn~F4LQ0AjeAPtUQDEKOHYnRj3nalJf66CI8Q0TUB8P~LR1~uK8C3nRsQ5870rXAOY06BDHi8vldswgmuP3H1~FN1pIxhP~_Wl9fvqowkY2CeoCyjEIWTosUNFy_EgMcVtmwmqXMwZ6pNXwymL8hOiEGIseJjGpnLvuu9_UO64ePEmPppisJ~MbP5~GikV4BtGEZ8MAUKRnbdWOpmB6VSd15l~5yLw--.jpg
//media.inmobalia.com/imgV1/B8vEv5Xh_VThvnEqMx4G0ZxU_YC_pCgmETwWNQKyeMqLb9Afo_WSoi~kcK5mwaepLz96AHEmAzWJQblCNhundhnOIYTFLWoaYUoswWKHH42z8K_uQU7Y2UiNxzCnz9y1cySMLPCkBwvCh3iYTdfi8~5GOWz~qdrsIMZmVYx9sjPzu7UBAX8nBmvKWOc0Y8mHQ_S2Pbb2IGA5NS6mDCJz3SgwKeByZipqbfXpF7oGWZtfDir78LwjapKOGMwt_Y6qLWBoTFGchHMQTLutArXRM6zUxinDl2Z1aq9mfeOkFkr3pwq_tca4rK16as33D5fZJqXTZQ--.jpg
//media.inmobalia.com/imgV1/B8vEv5Xh_VThvnEqMx4G0ZxU_YC_pCgmETwWNQKyeMqLb9Afo_WSoi~kcK5mwaepLz96AHEmAzWJQblCNhundhnOIYTFLWoaYUoswWKHRN0P0n~kw627aymcSbKhzhMr3b1Xy8Jv~7kqoLbB6U5o3fkQKhz_XSEkkQ2fhtgxh0AzlcCJWGcK0YHExozVemCobl0xNXh~o35EbOYnd6aBO3FMLtu3rm2RVVxPTK~roA_yPDovHFGjHzjO0IS7tFFI22GeyThfragkPz40tmCKKa9KzFJTMSag2C9Fs55r9WAdxP1MG7rjIdDN0J35emYGK5RgbA--.jpg
//media.inmobalia.com/imgV1/B8vEv5Xh_VThvnEqMx4G0ZxU_YC_pCgmETwWNQKyeMqLb9Afo_WSoi~kcK5mwaepLz96AHEmAzWJQblCNhundhnOIYTFLWoaYUoswWKHSTfJhGH2VVQygUi1dsPOAE3sKHT8ZxrIFsan3CeeW0tXy6o9fwYUw31fmx2BwOJStkDFfF9iOLO_V12YnhqcpnxghKiRtJoe4SFEpxEpE7moS2TMUqK4m2ECHVr0Bfmc5m2bIVS_LrCvTSH6EU8ftMVoo9R5hGuq4dn6N~pnMSfYa~71pVyNeIuSio36Em0fo__nPtVBoGKgpZ9E3Xw9g~Dhp~Otqg--.jpg
//media.inmobalia.com/imgV1/B8vEv5Xh_VThvnEqMx4G0ZxU_YC_pCgmETwWNQKyeMqLb9Afo_WSoi~kcK5mwaepLz96AHEmAzWJQblCNhundhnOIYTFLWoaYUoswWKHSnK5ti9Dv_5plH9YKJ~SxSqf8LkOLNZLotZWdfIBTNnAYIKrxczhLB065UyPrXlpJcld8BfWenzV9IakuaY_PbbaIFC~5CDsBkUqTJ3IyPK8PZAM7SrS2zY2okkbrsf8J3DsWkyyeqHwZg4yzx~hCibdQoh9CPt9d7pPhoCT41vdVsJekBXlgPZ6PFZLXd_ORkfpsB58ipsS7BWp8Btai8C4XPqYQQ--.jpg
//media.inmobalia.com/imgV1/B8vEv5Xh_VThvnEqMx4G0ZxU_YC_pCgmETwWNQKyeMqLb9Afo_WSoi~kcK5mwaepLz96AHEmAzWJQblCNhundhnOIYTFLWoaYUoswWKHRYe6cQoqfda~KasRfPvjGLKCpPXKtHm~DbSDtsDwFf7RlQuNNLZ9vBLRHM2pPcviiyPZRWHMViwuGrPgdcBIikkIscFr9BMvEXOWptTOXb3D80PYcTuTlm9VrZwP9zifEibYla_MPqvJV83dqBu2CA8MQfMjYDbgNBprFH7mzEmoluCfwW9r5XpggPkoQ9tifWFr3mMvGPjKJyYFX8gm8nV8ucSOTw--.jpg
//media.inmobalia.com/imgV1/B8vEv5Xh_VThvnEqMx4G0ZxU_YC_pCgmETwWNQKyeMqLb9Afo_WSoi~kcK5mwaepLz96AHEmAzWJQblCNhundhnOIYTFLWoaYUoswWKHGoamiQ_omMflfJ7Rj4AfzxyVEQ05ByNFkOJLuxSIBK586XocDJWw5BmcfMcu6Nl9fALxwvJYbaqY7_HO9UtZZTP9IQDCPClIWeG_O9tO7exQ1R7syrCOKu9RWrdGmDxDH5NGG2E~RsdKNbO0Gyovsj9effpAYhcHH7gFI4yoxSGT5FPbmd4OTk73k4zs6n1tJ_Zbpzo01XXK3VYszFPOxmAb2qWpxA--.jpg
//media.inmobalia.com/imgV1/B8vEv5Xh_VThvnEqMx4G0ZxU_YC_pCgmETwWNQKyeMqLb9Afo_WSoi~kcK5mwaepLz96AHEmAzWJQblCNhundhnOIYTFLWoaYUoswWKHTVK~gNkgUPplH87FVortrkK2HEjMTor~c6Kr914E8oy~6lUDvORKvwQkcOAjf8WO~NOfwFnMNJZCaWoZXwtAHJ1F86pV84DFk9RpS_9asAz2lL6M0r~qiTdXfpZMh5J9a4nOnUbYLz4fHa3Y57dbFspTOA88FHGi3KSf_6MAdPzvofq318iV9QP9q5kxXA~sI1XJWWKTDRcI~IOvrDlp5zu8vWS3Yg--.jpg
//media.inmobalia.com/imgV1/B8vEv5Xh_VThvnEqMx4G0ZxU_YC_pCgmETwWNQKyeMqLb9Afo_WSoi~kcK5mwaepLz96AHEmAzWJQblCNhundhnOIYTFLWoaYUoswWKHSTGP03B2tAUv2JYonzgwJyLh_EbfwV79kGRfpvcfGYihwHLdN_5GLdrrs1gVM635m5LrhYpYaIWlVLH4WhPKtfhsLSnWSW2f0W2UgHmQYZblWi7_v23F8lLK1Orp6BL2IwQ8W0tY1Xlt2wGVfaYQTL91vHTxMFybX9WQ5PrE7l_mJUSUD8zWo0Q_MHpjB~pbxx84lPFCSUlFp_SsP9eiDgWklJCRdw--.jpg
Nueva Andalucia
Villa
2.650.000 €

reduced from 2.950.000 €
Elegant classic villa frontline Aloha Golf, Nueva Andalucia
Elegant villa in classic style on the first line of Aloha Golf.
The property is distributed in two levels. On the main floor, through a large entrance hall we access a guest toilet, office, and a suite with shower and hydromassage bath. From here, a beautiful gallery lead us to the kitchen with laundry area and bathroom for service as well as to the spacious living room with separate dining area. Both from the living room and the dining room we have access to a terrace with beautiful views of the house garden, golf and the famous mountain of La Concha.
On the lower floor of the house, at garden level there are two en-suite bedrooms and a master suite with two dressing rooms. From all these rooms there is access to the beautiful gardens of the house and to the swimming pool. Also on this level there is a cinema room and two bedrooms sharing a bathroom.
The property is very cozy.
Located in the heart of the golf valley, a few steps from the golf courses of Aloha, Las Brisas or Los Naranjos in Nueva Andalucía.
The wide gastronomic offer of the area and its proximity to Puerto Banus, make Aloha one of the areas most demanded by residents who want to live in Marbella throughout the year or short periods of time.
REFERENCE

208-01295P

bedrooms

5

bathrooms

5
built

641m²

plot

1.261m²
Video of Nueva Andalucia Area
similar properties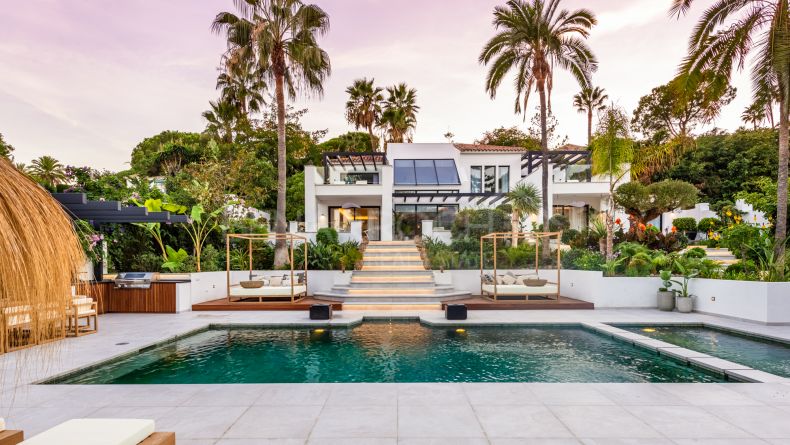 SOLD
Villa located in Nueva Andalucia very close to the course of the Real Club de Golf Las Brisas, just a few minutes from Puerto ...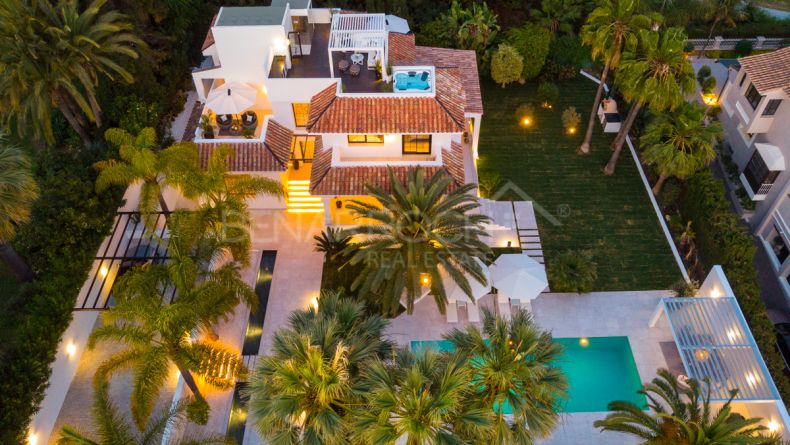 2.995.000 €
Villa situated on the first line of golf in Los Naranjos, Nueva Andalucia, recently renovated and with a contemporary interior ...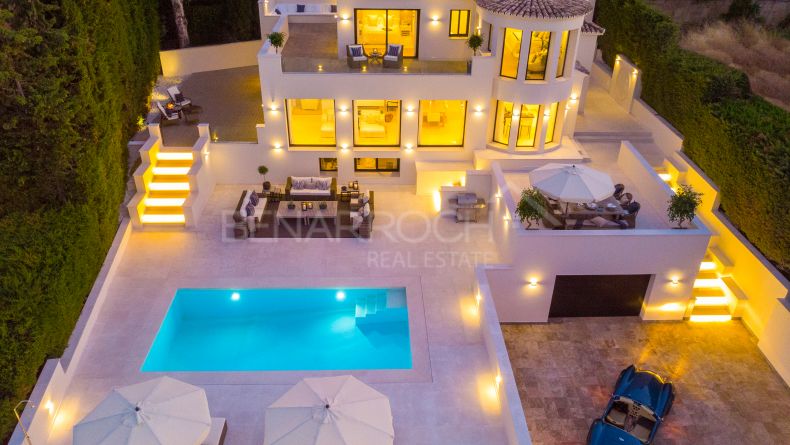 3.245.000 €
Elegant recently completely renovated villa situated on the second line of golf in Las Brisas, Nueva Andalucia, just minutes from ...