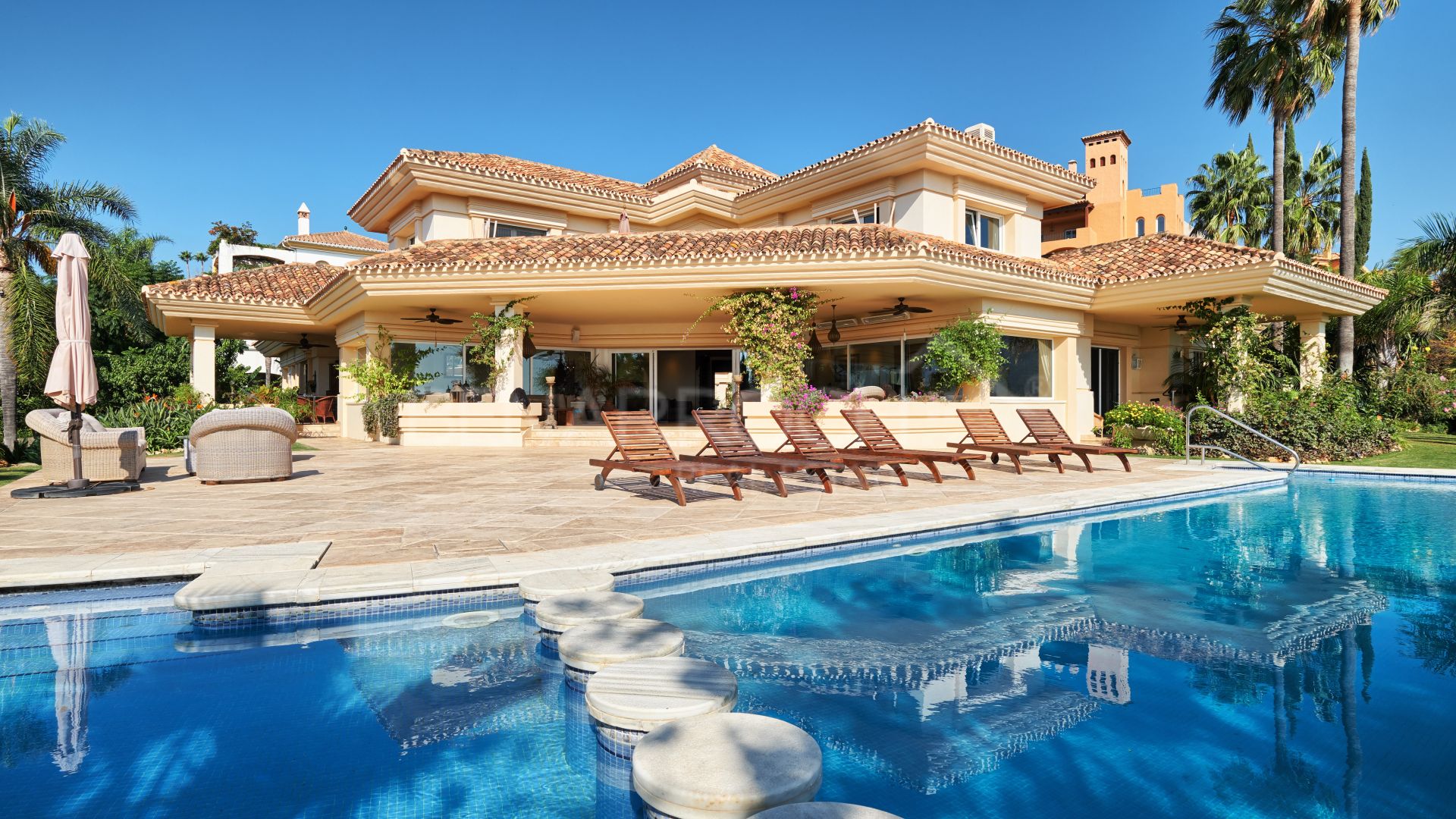 //media.inmobalia.com/imgV1/B8vEv5Xh_VThvnEqMx4G0ZxU_YC_pCgmETwWNQKyeMqLb9Afo_WSoi~kcK5mwaepLz96AHEmAzWJQblCNhundhnOIYTFLWoaYUoiYBLLa_OzfIujasIyGXTsoXEByU2BVBv9P9TEmHDOrt0bt2eJaBuNIGbj7s7JX7Ou~scJ0FYxe03kTUbxavCAMFmyUhMTEeY4UyotLyT8xJ1s7XlfgsxJxDIfKC9VskvTMm4riPaibxJzTGgb5bh8~CPiVcpR_hPct22Cdm_BUWuM1y_3CC3sO2722C5Q_P8nlHPA5Lvl5NCEOWKMmieAZiN97Qy7rj_5dQ--.jpg
//media.inmobalia.com/imgV1/B8vEv5Xh_VThvnEqMx4G0ZxU_YC_pCgmETwWNQKyeMqLb9Afo_WSoi~kcK5mwaepLz96AHEmAzWJQblCNhundhnOIYTFLWoaYUoiYBLLOQn2q0J2ULlJNTewcjXkD5vV8Z2_p~4zlOQ56Y~FTwBdx5Zn1YYIW7wn3a~IqbikCL_UjJDbBCbnOm32lO5NdcceVDXPmyW0DvE4UxZPq70j7UTSJDQpWl9KAP4VgK9fU0BwwabcpEZAXqX3bjw5BoS6rze_f8YcLTAjgp0U_JRcXTq~FFDtvRakf30E6byM~KlNJZVMq4mW0fY5ztDmHZDz8eWJWQ--.jpg
//media.inmobalia.com/imgV1/B8vEv5Xh_VThvnEqMx4G0ZxU_YC_pCgmETwWNQKyeMqLb9Afo_WSoi~kcK5mwaepLz96AHEmAzWJQblCNhundhnOIYTFLWoaYUoiYBLLY1C16XDhM6yQbPw6RLL8_weUxLrYpBZPhDss2LAdodqdvEH4EjuamRoFy6f~f~8ED~jN589j4Bg8Sl~gB064x2tGMdVHJ_S~6Ax3B6hd_cqGvcJtloPVCyRDsQqrtlfJfE0LfkiipNcHycCnT~rsWAPSua~h~LkdybfR3jq3ICi05Z5rv9NWrIZtAaP24xYdpUEYxmynonVZSvj91jWo2rh2bNO_6w--.jpg
//media.inmobalia.com/imgV1/B8vEv5Xh_VThvnEqMx4G0ZxU_YC_pCgmETwWNQKyeMqLb9Afo_WSoi~kcK5mwaepLz96AHEmAzWJQblCNhundhnOIYTFLWoaYUoiYBLLPf5fa88WWLnkQE48w4yzT7y5azacmeOp3trd_xIxqCgq~Sa_oq6dNti4d91sF_Hl3oZuq82zjWNwC3ZYArXf2dk~dxI3SMPXsf2Chg7~ItTjbW_0dMs60OPkAU0eVJ8jhZoGSHMM7HSYUVcwaqYVNGzIRd4KLjYP__1uPLQo0ZW6qN9eKTQ_J8DN8kLOYuySEKTciSUf~OHwkL3jxVaIlleT8OoBOQ--.jpg
//media.inmobalia.com/imgV1/B8vEv5Xh_VThvnEqMx4G0ZxU_YC_pCgmETwWNQKyeMqLb9Afo_WSoi~kcK5mwaepLz96AHEmAzWJQblCNhundhnOIYTFLWoaYUoiYBLLb3ZQRyHlBuy_8qAdknFUH2G_mKuBA5J~WrnQmCsW8PhREodvK~cBj5lGuEi8XjlJfAD25fxgyATJ5TDZxBiY_xSTTawYdruvCM5TlFgBkHGdAqaW9lJ6rIgbdkBkTv6yJn91PUCnB~N6yvfwtH_dfbbU_jbY354BBlXpcwGskFonlpNQe6QVx4k8LPkh5YBGH02DO9mh5MZ7Ye5aP4kxfXIVXfAG2w--.jpg
//media.inmobalia.com/imgV1/B8vEv5Xh_VThvnEqMx4G0ZxU_YC_pCgmETwWNQKyeMqLb9Afo_WSoi~kcK5mwaepLz96AHEmAzWJQblCNhundhnOIYTFLWoaYUoiYBLLaC3S48cXfHn0r5TEPgXvNX3WhgQXKsiJ2f8C1uqfEPtFMdGPVlakDye2A3u_pKp~9EFRLaOHE3BC2Uc6lgCaoyGGnp0gq4d_ocuNfP3kXePL1S14Lj1Fav4CWTvMChlhOzPKFOqAko3kO8eFohRiQuK19XS9Jugf7wf3EgDf7P75WMOkSBJiE4yYlbwoaeoqLy6FEKHNiUs4frSA4pqktgFAUsuORA--.jpg
//media.inmobalia.com/imgV1/B8vEv5Xh_VThvnEqMx4G0ZxU_YC_pCgmETwWNQKyeMqLb9Afo_WSoi~kcK5mwaepLz96AHEmAzWJQblCNhundhnOIYTFLWoaYUoiYBLLYwGMkSG_FQSMJ7saPCU02EC3NKyBgQPiTvXkM3iA1ylyKHCXYwbjOQ4vnTmbVhWhUq09fKTE~sP_K9Wr666AA2ASSC4Q26q6WHWF30mpgfyOLcM25sHZ5CpIPpI2EFvUaMJuReBB74ZrwzOMFmdvac3lz7M_9X8s3hZ5HIc2picDdoNIErbBCWoG74n7m9aqZ5cUU1SWzCQMpx1F2u6ucjd7~0vlFg--.jpg
//media.inmobalia.com/imgV1/B8vEv5Xh_VThvnEqMx4G0ZxU_YC_pCgmETwWNQKyeMqLb9Afo_WSoi~kcK5mwaepLz96AHEmAzWJQblCNhundhnOIYTFLWoaYUoiYBLLPxfhXg_GducIFgM1JgaFFIxUyFr0OymqOtVCoe5YX0Nvqv7kgZUoVQwRTUMAmWtC9I1DHDh0TyFQnONaTMe6BnEor_Op6izROOdQmyVeg6ZfMvW0VM27GpWNB0cnt1JlNJbz4IokAKX~z9dGSNIW1pYsAJr4vJQmuizwiFtamW2bsl5o5dppbkyeGqypwqFS1HKcQ2iP8DwVeWPverrUkhhSR5Vzuw--.jpg
//media.inmobalia.com/imgV1/B8vEv5Xh_VThvnEqMx4G0ZxU_YC_pCgmETwWNQKyeMqLb9Afo_WSoi~kcK5mwaepLz96AHEmAzWJQblCNhundhnOIYTFLWoaYUoiYBLLb3gSihE~OAl3d18tDqLm8TeUXIzYj3860W6ff~8M0r4sVQ55WpKHMYODcq6ZRMrIu2vr8r9xfZtxBo7QYDt3SpDvqyumEzFbYzIbbnn_v5nC2ZPrzeqO2q7Syvsp2MBsjdhoRo1rRegEK3dPHzZh8wIaxddwJB65dRY95qR7lIViFgY8a66VOPeuoUjzQoOUSFwsSfF5VYoPEZRXGIpXhl7P3FRfXg--.jpg
//media.inmobalia.com/imgV1/B8vEv5Xh_VThvnEqMx4G0ZxU_YC_pCgmETwWNQKyeMqLb9Afo_WSoi~kcK5mwaepLz96AHEmAzWJQblCNhundhnOIYTFLWoaYUoiYBLLY1C3dk1Ldh06OYhaqO~1vIS4XbjnIZuCaAD78_0a0RR6D9j1GS2s5kiSqzUsftbIdrr3h~vcFU7~ozNbAXfyFzxITGD8Hs7qJcvqv6Vu1MI6u3l8lg9U3dDdTN~FKD~heuqOGlUrD1LgJgd9VwJub5MDU7LS5BhSTTbIl~HDLxHwI4moOCmbE~5NiDfizBps~PQfBTEg4VgDLOfbF7YNt2RoyCSUow--.jpg
//media.inmobalia.com/imgV1/B8vEv5Xh_VThvnEqMx4G0ZxU_YC_pCgmETwWNQKyeMqLb9Afo_WSoi~kcK5mwaepLz96AHEmAzWJQblCNhundhnOIYTFLWoaYUoiYBLLbCSCUvAgKO9mDUvswo4viQerI64SNCfLsRoKx1399CdYr5fCl9HW9chhssLWicXXfaFY~DWC0sMOj54lvm~puNE9X6pciMwycHlXtDnEyDHyh0pxGf96kw7vpetRWd1mfnOUTkDZWwoW5qfoeQzvz6mamWtQHU0BpnTfTqDwrP6iNPHExRu1MYsidhiopErFIaRfnq00eg8rkYTVvxodcgJVR7vh8g--.jpg
//media.inmobalia.com/imgV1/B8vEv5Xh_VThvnEqMx4G0ZxU_YC_pCgmETwWNQKyeMqLb9Afo_WSoi~kcK5mwaepLz96AHEmAzWJQblCNhundhnOIYTFLWoaYUoiYBLLb3JIa_AnZg6RZLuTT0Cf~3QG8P3Suj_S_f5Ijq22MQQpYj4N~30L08ZIpKbOwDKIZcHqNxpJDG_se6TPLE5Q3Ok7E86xdRWbarlI6awdO9jIhKW3Mv8Jl90ppIIi~TnWnFb1q7CkpphdD30JxJ3ZErnNy~lWWWQCdxOIinKNaI_qGv1YOJFeav48FVtx~Er1IzZxiJPg_TY4JvW9duIoGsbdLfRIUg--.jpg
//media.inmobalia.com/imgV1/B8vEv5Xh_VThvnEqMx4G0ZxU_YC_pCgmETwWNQKyeMqLb9Afo_WSoi~kcK5mwaepLz96AHEmAzWJQblCNhundhnOIYTFLWoaYUoiYBLLbSI4fUwzZ8NJ7wcS2PpVEhx2ojHyNNvoXGXFqiaWUwiknQ6oMEhe13_a0Ufbl3VP_pjN0xtNFfFB7vQq162UicKQ9KBO9DhCAjwqL6p8ckjh7_mP_8pu4obgirP7KyPf6a8wTar0MlzQvwQL40A5GMShDVDBFGEpjm9hk5c_N38vqymM2GR~Ix8UCgFUqhL1C_LNbjeurcYkgAcqQr~z7RcF04IH3Q--.jpg
//media.inmobalia.com/imgV1/B8vEv5Xh_VThvnEqMx4G0ZxU_YC_pCgmETwWNQKyeMqLb9Afo_WSoi~kcK5mwaepLz96AHEmAzWJQblCNhundhnOIYTFLWoaYUoiYBLLb3NNB~ii42~P7uXv9sYIw4OsgUPnhCroEP~Jxd0AF7aDurPqaVYoqZ3MEvgu_g2G0A4W4MmORR8xfKHkxtVC8pAjPdw5mcgHEfGqs9SBBLlq3JiYzxFNqPywPRJ1yBGz~MIKvNpsZBsmbeXf2o_sIt6oz9Uz~s~ZyBAJ0uqMuueoZpnETPAJHoNkTMQgKz3EJofB2ymG~gtYNNajktmpoy4Y6Hv55w--.jpg
//media.inmobalia.com/imgV1/B8vEv5Xh_VThvnEqMx4G0ZxU_YC_pCgmETwWNQKyeMqLb9Afo_WSoi~kcK5mwaepLz96AHEmAzWJQblCNhundhnOIYTFLWoaYUoiYBLLOQjZIUIwEm_K3Q8ZV~a5D38vmdE1xyuK7RHi_IJj5pcqZVW91F_ZFyERBSQo5R6fFSJ_rlBiGJbzOIqyY8JGm9kbwiuwYPMdfx~HoWCk8DuV65yTazsoJfh29rhzf07uaYr29BXAUAX87h1Dr5gdiODLN6S1Y_ckpCylF91uKEsNYPtwlM7hUJNAUplW3U_N2u6qJ5PNklS47E2Hdk9Eu0fpu9R23g--.jpg
//media.inmobalia.com/imgV1/B8vEv5Xh_VThvnEqMx4G0ZxU_YC_pCgmETwWNQKyeMqLb9Afo_WSoi~kcK5mwaepLz96AHEmAzWJQblCNhundhnOIYTFLWoaYUoiYBLLb3eLxHYHqNURXlfQb55xUJjOMpw9etCvqEdoS2IXM8tidQv6lwr6IcmnPMIg2zIp9B7X3CK1CwmOF_elnkiaEqwC9tQnnm36lMYUVsGo50Ub4aZZ70kGkGAKUc6G8n7w_OzbBrz_TIf4LG4CTXPKX5EPvnkvcxEBTHJoOSTBkYzG3Eowq768eMTGMMhFfv1hVWSF4hB0MIIerfZv3swnl5Ro_SVt3A--.jpg
//media.inmobalia.com/imgV1/B8vEv5Xh_VThvnEqMx4G0ZxU_YC_pCgmETwWNQKyeMqLb9Afo_WSoi~kcK5mwaepLz96AHEmAzWJQblCNhundhnOIYTFLWoaYUoiYBLLP02IGVycEEY5BwkPeYDaCejt7athzTxFdQ1Bd2I55ahZoXT6bwUagXZZX_fRH34x3Vx5oeTgopFSaypURHbGxvm6gDKLdaippYu_yVeafP~p21ifY84NPaEns2sc9KoxHZPejMZZaXSJokKmIorMigcJOUGkgCsHlSeQ_H~20agKI32iGGTk0~H5trNYYP3~bOj14qlgtDay2PKaUt7h2woLqsQvHA--.jpg
//media.inmobalia.com/imgV1/B8vEv5Xh_VThvnEqMx4G0ZxU_YC_pCgmETwWNQKyeMqLb9Afo_WSoi~kcK5mwaepLz96AHEmAzWJQblCNhundhnOIYTFLWoaYUoiYBLLPx3AZiWIFox1uovdlQSPOQWWcuFfedG3zZ3n_r1LDaR3Je6rzNkaYgGOzx~rxDCv_0Z7Mp7x_BXwivOyC1nfZHxIvP9nS2n_4DC5oYgRYdUE46FNMceHybO3g3dJyvmJ7JlXiqKxieav_RJqqWYz44gaYjgUC13_W_9EKDpGPtu3jRL9f~PJsu9cJUr7kWyG7mgU19maFsPuxgOZv9AcIRSW884A6g--.jpg
//media.inmobalia.com/imgV1/B8vEv5Xh_VThvnEqMx4G0ZxU_YC_pCgmETwWNQKyeMqLb9Afo_WSoi~kcK5mwaepLz96AHEmAzWJQblCNhundhnOIYTFLWoaYUoiYBLLaT3Ha6mKtE4yiXAaOO0DUHIbIQz0E_JRemNAkY9sPc0IudWBSvog4FL4O7itwXMXZL_rU7eUDnn3hVAvyrLP0n94FlKCm5dwYnjjx3xriSv3lzQCt6boXcLrXLSpBlnJDbwM~PcTB2Im3pCyQS~CZ1rUVJ_RSuPhvXb_UrwPA~eOs8O2g_1QyxTVQ4Lyk~1g6IhfjEVE49PnnK3gkx9g4wr7GjrZ7g--.jpg
//media.inmobalia.com/imgV1/B8vEv5Xh_VThvnEqMx4G0ZxU_YC_pCgmETwWNQKyeMqLb9Afo_WSoi~kcK5mwaepLz96AHEmAzWJQblCNhundhnOIYTFLWoaYUoiYBLLbHJOONEamnOyjW1_O04OU7DHFJO5joasomk_GBl3aPS1Zt6pcUIJ3zHlSqLbbPpclyS5~xslYwf4aIf40aoToRWwJK2KZyC6UJ0Kuid~aJHRpfi6b9yxnc0z4yk_4Ykqlnddbnr1yHb3uvC8iuEa6vSi_XmiOIyP5D9GuAds47jv_uR0bBltk6YYRtxeQzkxbY_D6AnHLNYIfVC4sMLCMkf30yxIuw--.jpg
//media.inmobalia.com/imgV1/B8vEv5Xh_VThvnEqMx4G0ZxU_YC_pCgmETwWNQKyeMqLb9Afo_WSoi~kcK5mwaepLz96AHEmAzWJQblCNhundhnOIYTFLWoaYUoiYBLLagb5TwrPQF8JMxM9hgSBAk9vZxO3vJdERLRwtZRuu1CkRwLGURjueOGVxZxrJ1Yjp8MnyCdFdisB6VN9YDXVTgaMyI2u6XjnYrvrViBQiTMTeqqT_lMD5ASuspuxt9HPWuj9oSiF1kt8vy5HsyJD~HP7VeOCIw7KywQTL8HUjHGiQZJ58i7MCu2R9eXL8M_DhPZ0TRIsC9EtdO5PQk5wIGGKIgTllA--.jpg
//media.inmobalia.com/imgV1/B8vEv5Xh_VThvnEqMx4G0ZxU_YC_pCgmETwWNQKyeMqLb9Afo_WSoi~kcK5mwaepLz96AHEmAzWJQblCNhundhnOIYTFLWoaYUoiYBLLOQAQWfi3b6LW3abJMWXsptqx0DqQCfjKW7ov_gw1XUhDyzoAK2GHoIHYu0QlF8YkwZGR3uH5fnyj1~0~RACHiD5cXHyc9mTighTTiMjlNNTVlcpeJpa9w9qJHKPQR1CwNgcxlShGX0PmwK9lPWEogjFkRbBpAux~WRpS6lHvZdomdIoVwuef~M~G5RM8vxbK4JwVnQUiY9Sc8zJDG4qNmR4ExKpmjw--.jpg
//media.inmobalia.com/imgV1/B8vEv5Xh_VThvnEqMx4G0ZxU_YC_pCgmETwWNQKyeMqLb9Afo_WSoi~kcK5mwaepLz96AHEmAzWJQblCNhundhnOIYTFLWoaYUoiYBLLaToS2E7WoWkYY5bdJjTTNnHdpq8jBaZZ49WOyl5OKd6u6I0BGFRj~~SayVuVuinYJr6NnjkRKs_SwKRwJnvikO652HkdALZS_duFM1K90TRtxW~v4KuuSxV6Kp5220~v9q3hSU0eD1bqtKuWkR3UOIbJz1dyV20k_SKiIMhMtqEuXMka1R1BJxCLc2W7DGJiBC9UHTPpiNo5sI5~AQr2f5ZXSI1sFw--.jpg
//media.inmobalia.com/imgV1/B8vEv5Xh_VThvnEqMx4G0ZxU_YC_pCgmETwWNQKyeMqLb9Afo_WSoi~kcK5mwaepLz96AHEmAzWJQblCNhundhnOIYTFLWoaYUoiYBLLPfieqKo31CayfAaqlBrKGaLkbLL092pDfQor7IskpJALVWb7jQUbfNbFmqAIe~NHvi~anHzzn5DtwkPgOC6UsMdd0gZDC6Sfv0XA5bOVpegbgVMPh~OihfNPVNd5mTZv_hPsyfull1gfUXAQYT~rR59KVJlkLGPcZdkRtZ8Zeqy7mqUQ7pk6yiwLNaD56htAzsBpA5jJ3WUHTo2k0mpCNAXxAZKcPQ--.jpg
//media.inmobalia.com/imgV1/B8vEv5Xh_VThvnEqMx4G0ZxU_YC_pCgmETwWNQKyeMqLb9Afo_WSoi~kcK5mwaepLz96AHEmAzWJQblCNhundhnOIYTFLWoaYUoiYBLLYwM7K3oRp_konAYcqxRYYazHmiryhPZ14Q5gfG03MNrtkCVmUVfJ7wup5a2i3bZqE7XuiMHyO176GwFFk4qe2jG~1SubNfaPkbVkZdrkoEG4LX64sTUlB9~cUsQzhLIJbWiXMnGRH~e4G077fC2A9f9~_Gh2dlKtCrHFN4aMR8MdK71UEzo1KOjgGnkPO2_XqgNGx9NpEVaHeaBkrLnRaYq8y8nfHg--.jpg
//media.inmobalia.com/imgV1/B8vEv5Xh_VThvnEqMx4G0ZxU_YC_pCgmETwWNQKyeMqLb9Afo_WSoi~kcK5mwaepLz96AHEmAzWJQblCNhundhnOIYTFLWoaYUoiYBLLY1fD0Qb8l3oEPHP5sZvQwTxdrJrLvAe62MbMjzY54NlWkA9Mf4bEmet~DSBMQUDsYnjQhB9rtVJsYfeDhf1DbIcwGZvx2EnqjJmvnymbFrQs98rzRZVFCLZ2DKIZ3LQAZAwyGWH8YkZWeld~_afCllOSNPy37X82cCfWQcoDENxtMsI2_j2hU~ToZcU9C3Dur9fEXhPXO1WglhYkulYHTRSZHnWoFg--.jpg
//media.inmobalia.com/imgV1/B8vEv5Xh_VThvnEqMx4G0ZxU_YC_pCgmETwWNQKyeMqLb9Afo_WSoi~kcK5mwaepLz96AHEmAzWJQblCNhundhnOIYTFLWoaYUoiYBLLbCVKNdEN_MeCnz0R0sO88gMCZZNIfukHsnhyYqCIABFDCyTlHk5W8YefAVW~COQIN9cIoZ3PxB4FEcDkuQmOIDnKXOcFgaCo2s_4kUjQiIf6D4OuAnkEz5pOicSgXaIWJSG2q79o6xLLzz~2ZjV5QMUVbdjL9IBMme2QaXiONmIdYGFc1OixK3znTUnb606CD4DOWr6WR4FJvrZRFI~SUp~ljbHfUw--.jpg
//media.inmobalia.com/imgV1/B8vEv5Xh_VThvnEqMx4G0ZxU_YC_pCgmETwWNQKyeMqLb9Afo_WSoi~kcK5mwaepLz96AHEmAzWJQblCNhundhnOIYTFLWoaYUoiYBLLPnZcDo3Kn1puR25bSL8SrX1oqnzGRFAy97qdkOAFutbAbP0_KN_NqJDhl~5r3HJ_HZjt_p8XXdovL3GbV53fqA8sHHkLZDpvEqHJuYdgy0DmAAXdYyldB_Lc7ul0u3MFogiiZ9pkfqlAtVl9cwrpdDWnAG2U4mnDL1odVPq0kd6ioezikCnDDEDBTV6wTrk_NXmyM82tyAQT467nY72mumMw1NbdmQ--.jpg
//media.inmobalia.com/imgV1/B8vEv5Xh_VThvnEqMx4G0ZxU_YC_pCgmETwWNQKyeMqLb9Afo_WSoi~kcK5mwaepLz96AHEmAzWJQblCNhundhnOIYTFLWoaYUoiYBLLP0u2Mw3Y_v0mNlMyCozM0DgM3yZ2mqCBVSiR4Oa6UVbdUWxiKi8EAZ5LP2yEuvGRedi8mGs49pJBINfAldiO0Bl2SRHwNdWs6n7VrViQFf1ZSd1xfr9vmvj6C_Co020ndB6LVBz0~hJlyoPCWqJn2soduX5ZsLyzfuakUWVnuGEHejx44uIJ3UQplBDvQSE29~BqtUL7WBEJGBXn8rUW2P3zC6nN~g--.jpg
//media.inmobalia.com/imgV1/B8vEv5Xh_VThvnEqMx4G0ZxU_YC_pCgmETwWNQKyeMqLb9Afo_WSoi~kcK5mwaepLz96AHEmAzWJQblCNhundhnOIYTFLWoaYUoiYBLLYgbBTN1Lf19a~evSFewopg6Uz_ibfXlv2vHP_~IYjFrdsgmyI8qnP8KYfKaKMz_mrgfxM4CZheDQpIPc~6091F_SQmA3lRxFQhJKz9OuygPns5LIIezuGF3XIe7DBDoHOLhcP34XDvPl6Doh7I4ubwexO9F3vNli1KWxlJyUpHRYLulhm7nuCKCH8i8J1O4sOOQNsFLDSan03EjLZMFvaRaUtOPpHw--.jpg
//media.inmobalia.com/imgV1/B8vEv5Xh_VThvnEqMx4G0ZxU_YC_pCgmETwWNQKyeMqLb9Afo_WSoi~kcK5mwaepLz96AHEmAzWJQblCNhundhnOIYTFLWoaYUoiYBLLbqsXrOvh49q8dEgtefbfotvvnViQJ8NOe6fHH4wSCWq6WIdp5f0wdsuRhBE6PyAke3rlpfZ2OugtDURupCM7rpH7ZbhQXXNaMK53j~nogv1sDam4h1bcf096SpwSW9TUHsyP5PyHCCjkC8h_supTHpIERyFKyDY_yjh0NHJpgCoHKm02G8kT6CIvQWOUhuTRpP7h0Vv80p3Rw22dkDsq09V1gfP4Vg--.jpg
//media.inmobalia.com/imgV1/B8vEv5Xh_VThvnEqMx4G0ZxU_YC_pCgmETwWNQKyeMqLb9Afo_WSoi~kcK5mwaepLz96AHEmAzWJQblCNhundhnOIYTFLWoaYUoiYBLLa_ZwNQhN2_Hynqa34IH8Umxthu1670pguAwueZi24oyrvcyYlv0TPn33rMebwMKVnPiEvN_TDdeKqwAt6z9HzH2aAVGF4uZJ2SIgiL7QUAjQNs99Ms5bWpxQWlodtZxWLV9B_~h~5LyHUlKhbOeZzN4VzR6PE1vkGd6tqrfTcTq_uw3LBDYxbwrkMnEfFM7kCs30ZXuG0Vixgp~zHF_I60bb8Q99iQ--.jpg
//media.inmobalia.com/imgV1/B8vEv5Xh_VThvnEqMx4G0ZxU_YC_pCgmETwWNQKyeMqLb9Afo_WSoi~kcK5mwaepLz96AHEmAzWJQblCNhundhnOIYTFLWoaYUoiYBLLa7W8G8qDTTj3JiXO4BrNlQ0ytbCv2x707MyGzd9oxR4lyY6C41tMnJoE5EE79xKLEW4fdTldlExz42wZPqlYFfHhgiKuJFKecTz6TXYRLG1rYhg6O6sHyQZNKiMYUB1iSCKljoRlTLo5MB7TcKHNcW3n7ZwAwhMAcdI_zxtTh7Y3Hj6Hs8LGEtxFdhSLrDVBupanf6q0y32miw5eT45ZRBkV95JUXA--.jpg
//media.inmobalia.com/imgV1/B8vEv5Xh_VThvnEqMx4G0ZxU_YC_pCgmETwWNQKyeMqLb9Afo_WSoi~kcK5mwaepLz96AHEmAzWJQblCNhundhnOIYTFLWoaYUoiYBLLOQaBjrlb8k2_GgCAaixiUak8PBegBbbc8nT5TiJJe5p5LCj24TjXpDDYLXKSAMmMWIuQVi~hQC2ncB2BqnL2sFlbgz0mR9~yWp_U8sKtXGiyTIL2pUwndfjrzKby34_GRrXiGeyW5TdIxHnhwGl6Uws_IOX7nCYkbQMz~KdV3PsjJ7cvyoYEyxUVkkpRZabkFamXCecFqV4w7XfdBgSr5gSGNNdmpw--.jpg
//media.inmobalia.com/imgV1/B8vEv5Xh_VThvnEqMx4G0ZxU_YC_pCgmETwWNQKyeMqLb9Afo_WSoi~kcK5mwaepLz96AHEmAzWJQblCNhundhnOIYTFLWoaYUoiYBLLOP4fsJzKFX3knF0TfD~txq540n9UKG0JDQ8XD1O4sEJi2aXyoHm6Cq54qUvrYdUY9mvbrvLA6yTtukV88bqY~C_ZRhi6DRszNW46UtFnoikM7vJDCudmx3zBRcx5DqETLXwmrDt77uyp3tcHIMfXBrdpO17IJ94IKvpE082Fw1KWYetyrdwSKlhOT6xBAWPLgWQ97EYTOX4A0Y~2nfshjmrTwsKlsg--.jpg
//media.inmobalia.com/imgV1/B8vEv5Xh_VThvnEqMx4G0ZxU_YC_pCgmETwWNQKyeMqLb9Afo_WSoi~kcK5mwaepLz96AHEmAzWJQblCNhundhnOIYTFLWoaYUoiYBLLa7InaDzSNMLZN_Q0Tl2slBx~RPFEU3WFqhUq36AhyEpP~wg1juSiFRRHPq_J2uvmMFhLWlEgQ~6iT8XzOkoiwStqYnwi7VVMJlEqqobKZ265vUKUnQn_ybYb3crEd267Vh22w1k~z~FyKgenLMmox45HY9xAWOlqg47owW8NSf4wfCBvc4ILl58wi2dsIa_cQu4FKij9MJjTJtWDKR8RR2lWm53WDQ--.jpg
//media.inmobalia.com/imgV1/B8vEv5Xh_VThvnEqMx4G0ZxU_YC_pCgmETwWNQKyeMqLb9Afo_WSoi~kcK5mwaepLz96AHEmAzWJQblCNhundhnOIYTFLWoaYUoiYBLLPfl~Y2cbmPTf4ofYs6x_QC9tCUE3yZgLa4bL2vCLDpglnjA7wdwsZJOs~9PepFNJOxrkFi5cmAeM_Acyg2Nw2YhNPxgjhiIfCJ7uW_EA_zGDoYwUk661skcrMAEzQaVRtmAgkqxXk2XCzC4MAGohTrh7Zfq6fxI9lSaLBPf1Xn32W6vcO8CsoDKpq5~klQ6a65L7vB85d6H~5fp2KybQ0eR5pEdDSQ--.jpg
La Cerquilla, Nueva Andalucia
Villa
SOLD
Classic style villa in Nueva Andalucia, Marbella
Beautiful villa of classic design located in the residential area of ​​La Cerquilla, in Nueva Andalucia, between the golf courses of Los Naranjos and Las Brisas, a short distance from all services, the beach and Puerto Banus.
The villa, with southwest orientation, enjoys spectacular panoramic views of the coast and the mountains, in a private and quiet environment.
The property is distributed over two floors and basement. On the main floor there is a central patio at the entrance, two living rooms, TV room, fully equipped kitchen with dining area, master bedroom en-suite with dressing room and fireplace, two en-suite guest bedrooms, service room with bathroom and direct access to covered and uncovered terraces
 with gazebo, barbecue and chill out area in front of the mature gardens and pool.
On the top floor there are three guest bedrooms en-suite.
The basement has a cellar, gym and games room.
The property includes a garage for 3 cars and outdoor parking.
REFERENCE

208-01276P

bedrooms

7

bathrooms

7
built

703m²

plot

3.000m²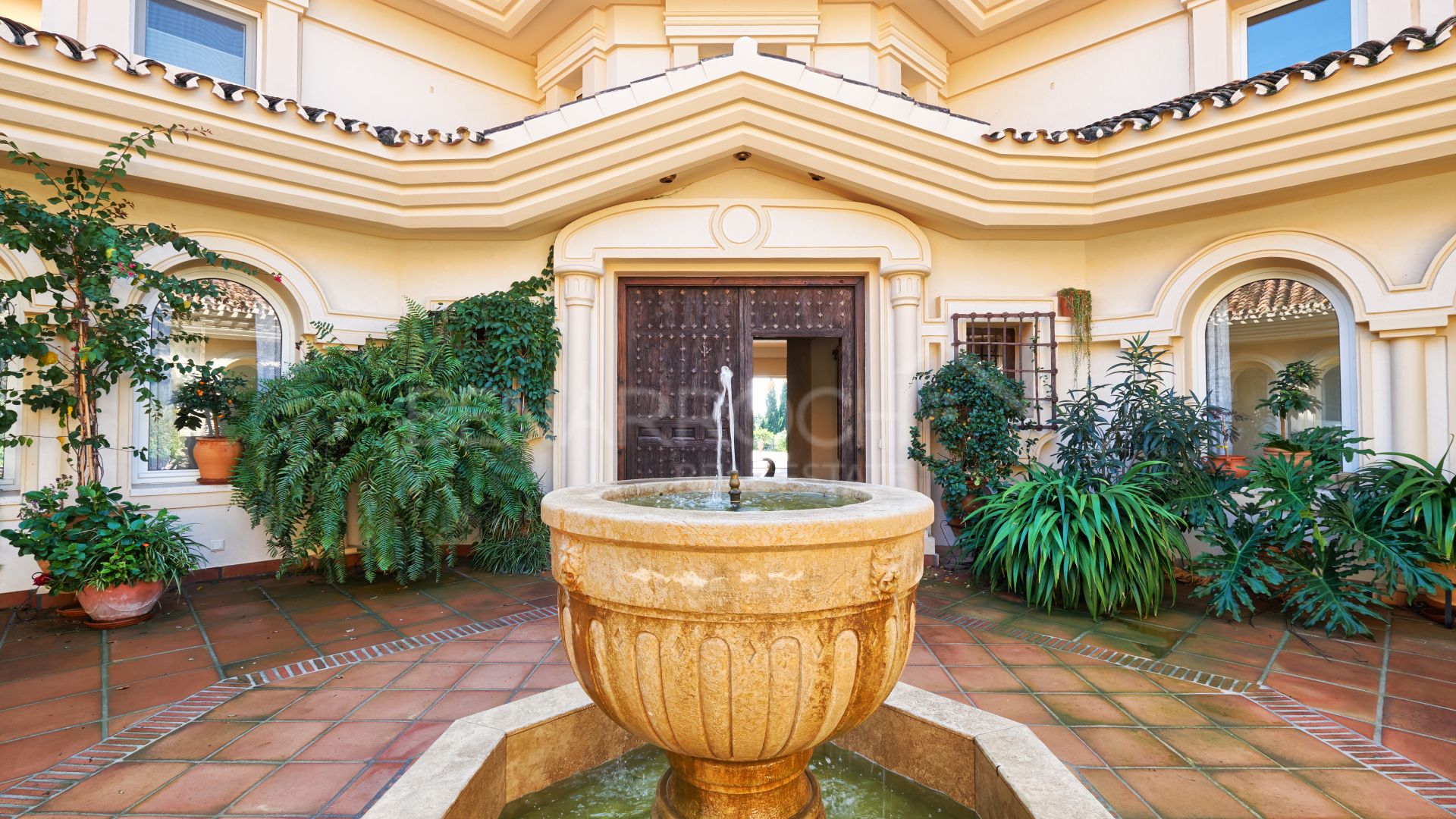 Villa in La Cerquilla, Nueva Andalucia
Video of Nueva Andalucia Area
similar properties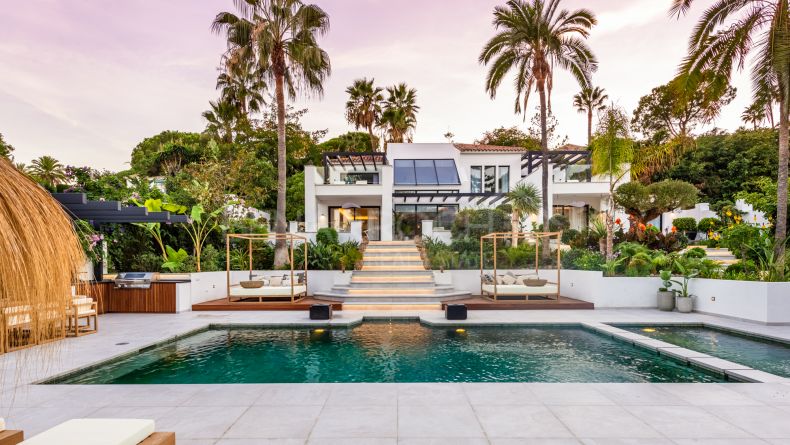 SOLD
Villa located in Nueva Andalucia very close to the course of the Real Club de Golf Las Brisas, just a few minutes from Puerto ...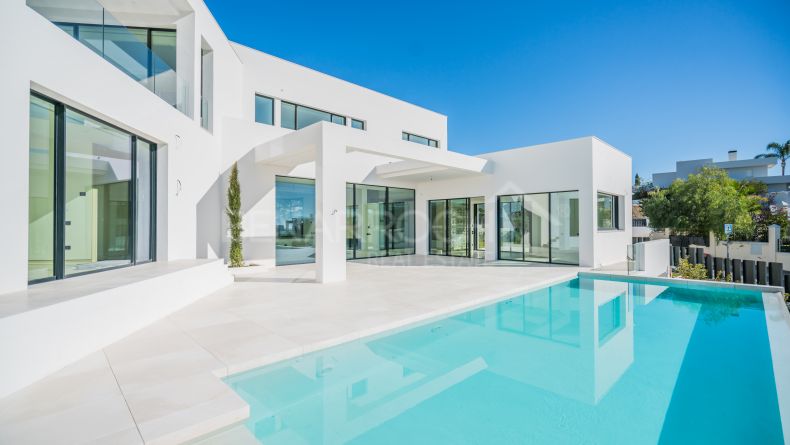 3.490.000 €
A contemporary designed villa located in the Haza del Conde urbanization in Nueva Andalucia, just a short distance from the Golf ...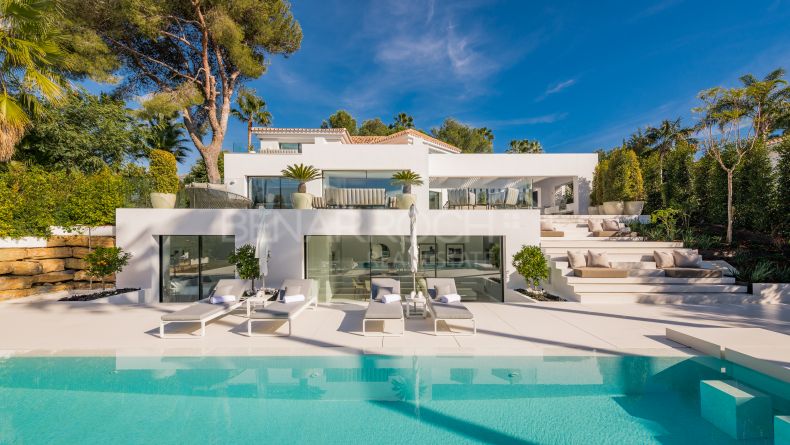 2.975.000 €
Contemporary design villa located in Las Brisas urbanization, very close to the golf course and only five minutes from Puerto ...