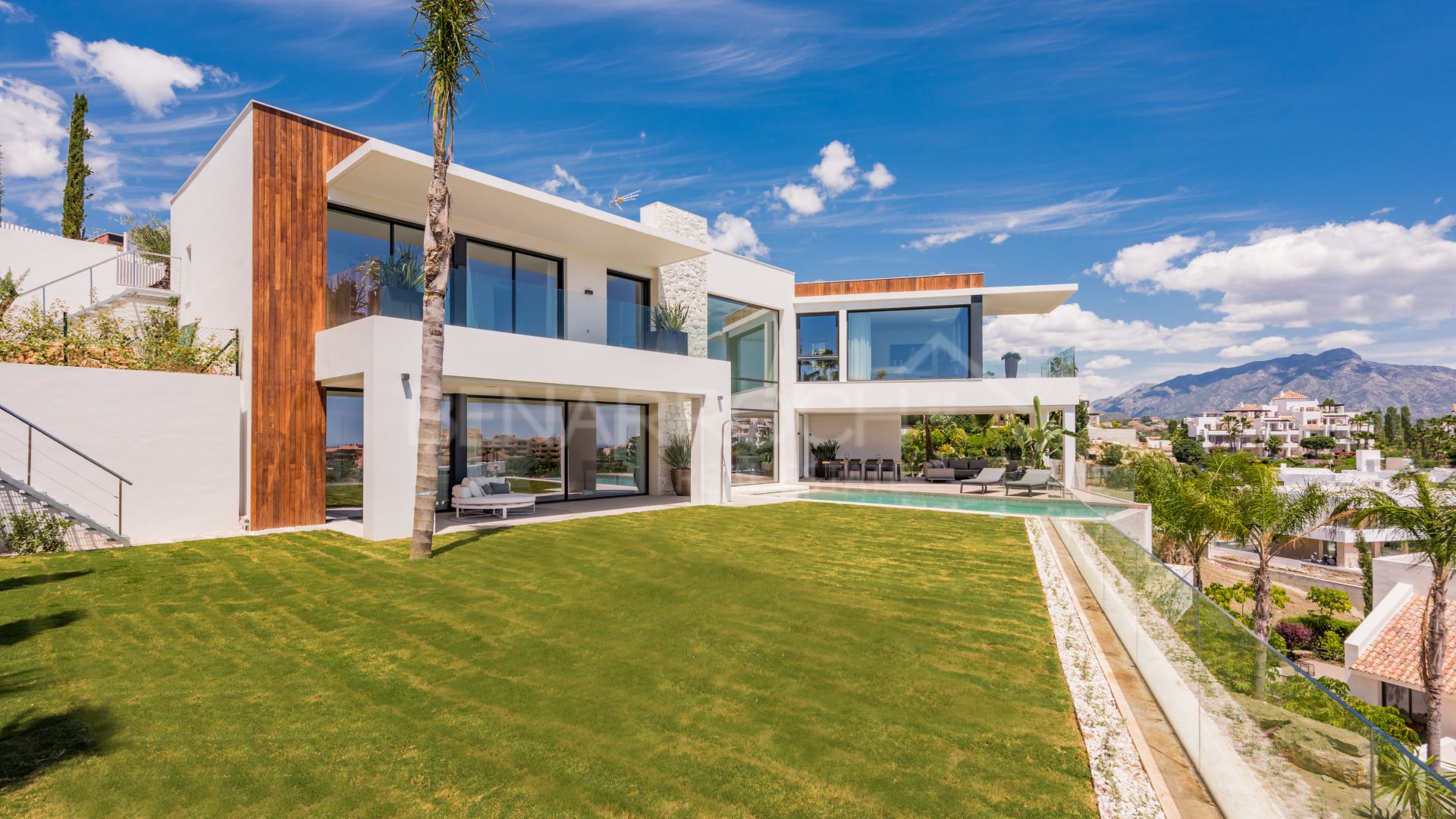 //media.inmobalia.com/imgV1/B8vEv5Xh_VThvnEqMx4G0ZxU_YC_pCgmETwWNQKyeMqLb9Afo_WSoi~kcK5mwaepLz96AHEmAzWJQblCNhundhnOIYTFLWoaYUomP7W5GAVgrA~xwV8mjK_UoCzZ9GDNwrfCus5fOwUE4418mORrcUbj~ceLe628bFf~3zlVfvYBpDwqtlWAmZlMoeZKrrkyHWpkbWCZt~FHtLZd2cGftMi9g2kb1MPVTty_CQw9eyDPnoAKWuIkNmqMTzxvvHfVlNSERN6oWfGYkjhd8QC7VBFJsP~mgel8d1uz9mTsIEenIXqj_e07ymhwK15lXc_~keLC_A--.jpg
//media.inmobalia.com/imgV1/B8vEv5Xh_VThvnEqMx4G0ZxU_YC_pCgmETwWNQKyeMqLb9Afo_WSoi~kcK5mwaepLz96AHEmAzWJQblCNhundhnOIYTFLWoaYUomP7W5HTnWHiVnosJNcxuzQtX2MXQ8Md2G3C0_hG3mr9KRTMenTIeoX3aPSw_fcnw3dRVhxHnOyqwAqU~XRsWcI3G8HT5xKXGR1Up4I9nUJajjK1xkvBB4VDXqtIb0p5TwYiDat21_xTcyG4ohKMJiYwIzHZ4a_Rx5RtkSi04xQx6kYtH2Fvhcqc~YpieR_i0h7QMFG2E00CShlFECLFCnPPmV3FxMM78KvA--.jpg
//media.inmobalia.com/imgV1/B8vEv5Xh_VThvnEqMx4G0ZxU_YC_pCgmETwWNQKyeMqLb9Afo_WSoi~kcK5mwaepLz96AHEmAzWJQblCNhundhnOIYTFLWoaYUomP7W5RqEAnhn8MMVIjyWfFC2VvT4RMbmH0j7Gvr9zMa8V0w4TgV_Hn1hVBQFnjNdXbLhO1pyUU7ii5mPg1DRPPZKteXWA5a84xHGWzUSLPs0Qd3uAkSJlk_xrFkntv9xDi95wA5BiP3AQJ12cH5azJK24RNsOHOSXI3yVJGf~RU5Z8psygOXSZWwrsi7AMGIGdYWbjso3h1jDcexNACvVrruldYVtbIFkoA--.jpg
//media.inmobalia.com/imgV1/B8vEv5Xh_VThvnEqMx4G0ZxU_YC_pCgmETwWNQKyeMqLb9Afo_WSoi~kcK5mwaepLz96AHEmAzWJQblCNhundhnOIYTFLWoaYUomP7W5T59twQ3s_0JRpje2lcU94DqbuM7pMpCHShP1EzpG5P4SwBSEFA1XzCXkv4UFIti4hiHimcX2LlgeOyo9z1~hqO3JPlFUom0c_yTFEvWBkG3i~AZmlK4d6__rAmLP7BTTKe5PGuCfQbBhlrkKyGIpLoaCsAyKMfcIVZg72Dx743rGoykDOrJ1r8dFxPRsy812fdeBuTez68OPSgWxq8j0EmBF95fSnw--.jpg
//media.inmobalia.com/imgV1/B8vEv5Xh_VThvnEqMx4G0ZxU_YC_pCgmETwWNQKyeMqLb9Afo_WSoi~kcK5mwaepLz96AHEmAzWJQblCNhundhnOIYTFLWoaYUomP7W5GAbs7M32B_MFdeDJmtFVX9RaZq4Mfqx1BN_HhI05ke1tOdG1_jKEJa2atk7sclFuScNTCXy6Y~W3AM9hlV3tCJMJcTJ~uCeBp8bmqKDN~FdlRTbe2m1o9k7t1MB19LeS1In9luDDkgmC1FYpmqaO~caC_vJMcThc2XapePSu1XnRT1SrVrgA_Hb2QadP5ZcZ1z_uWltWFhM00MgRrbrmDTRLLT5Jgg--.jpg
//media.inmobalia.com/imgV1/B8vEv5Xh_VThvnEqMx4G0ZxU_YC_pCgmETwWNQKyeMqLb9Afo_WSoi~kcK5mwaepLz96AHEmAzWJQblCNhundhnOIYTFLWoaYUomP7W5S4ywdx33CUdwNK3qTx_39PC55DBfJQg8qhPkHZFRiBTReuOQaKQ_h7mv23FNifxD6e1sP8ZoB_Xhgsur8EEo_r09xUBy642GbBAs9TjcmhqW1uE5FR~a9oH1D5IT3m7p_LXmrJP~AFljwnXBcVCF0~9xhkzdzGEpnp_tPtVYM086_dSG7CP0jlIgCHA_~ANMEDTsZMLhy4cefbzLeGgN~EXBImQD8Q--.jpg
//media.inmobalia.com/imgV1/B8vEv5Xh_VThvnEqMx4G0ZxU_YC_pCgmETwWNQKyeMqLb9Afo_WSoi~kcK5mwaepLz96AHEmAzWJQblCNhundhnOIYTFLWoaYUomP7W5SDsOysx4Qt6NGE2HaHdHuh1i4Dd99xmMTMDjZy9j0QaWH59JphlDLuXTySeY6dibPIHmBeSWTkdZ66xe1_yn1ShKh9S5caKRko7vI1QYHs2R2mefePPY3yLdcRxB_QDsxqwk_PL5EZqnwUlijmwggjC24_L4Vn3pqOevYLhHpDylus9qcDDaqFj7BZJZCwf7RHmIkzBT6XnT8gvTPQa8uGqvKHXG6g--.jpg
//media.inmobalia.com/imgV1/B8vEv5Xh_VThvnEqMx4G0ZxU_YC_pCgmETwWNQKyeMqLb9Afo_WSoi~kcK5mwaepLz96AHEmAzWJQblCNhundhnOIYTFLWoaYUomP7W5GFR5aQld1HGI7pioam65XXQBDfYuvtCZDcd5D5WBagiL7nxqq4AtPE9ZOycq7UuushLZ5uHCdDDvKzliHPPoACuDezFkAvuyb2CPLNKm7A0i2X9ISEeJcLKseMWQNVg5NPySkJmLtaqsZLvTS7tucaayuLiDPrwUhsC~~lGczeifj2_vPtU9wssKr_0YJ8E8g5Bt1xRGAALACX1fsFP0zqrctPrx9g--.jpg
//media.inmobalia.com/imgV1/B8vEv5Xh_VThvnEqMx4G0ZxU_YC_pCgmETwWNQKyeMqLb9Afo_WSoi~kcK5mwaepLz96AHEmAzWJQblCNhundhnOIYTFLWoaYUomP7W5HJshGT_Lkg4eyW8LjwrJ~dpuPbhGhMI4JWjS54yOrUttUVDd5sBr6gm8YwQxmlObqM2RbW8E6iz07v1Gly4UBf39_MYLVbFi2W2qmIuTDhGfn2bPXAzzNct2WZbEY6kl94g~_riQO~sA1Qp5VPs3QSiRYYB1jPz7B3KaTq1KdCj5lY8XDzsED~3O3UjVLMuitAwpA2oCG4vhFwTr2g~T1IEXJoxviA--.jpg
//media.inmobalia.com/imgV1/B8vEv5Xh_VThvnEqMx4G0ZxU_YC_pCgmETwWNQKyeMqLb9Afo_WSoi~kcK5mwaepLz96AHEmAzWJQblCNhundhnOIYTFLWoaYUomP7W5GgEzUSfLtVrBB7Qj9CSAuu6uBrMDtgd~AYo2n9AxHWl0lPzGI7rQtKvKyySSzXbp6KUVDiRSbejxH3b6p_4meoq1NPMQq1GBQXbQ5gXm4T7Hck2rm_MUA8RgpZ~wF5uCHxVW3itoNcGiz9NCXNtRKwlAoSsNBDSHU_btP5fcM86j78juxcXaSNWwabmhU3v4L56m4bNvq4DOOiVcLLdOs8C2_c3xWA--.jpg
//media.inmobalia.com/imgV1/B8vEv5Xh_VThvnEqMx4G0ZxU_YC_pCgmETwWNQKyeMqLb9Afo_WSoi~kcK5mwaepLz96AHEmAzWJQblCNhundhnOIYTFLWoaYUomP7W5R2pr1WjOxnF171RHHQ9NsFqPWIFl7O6tvBS4eKaCkzCXSSDTmpNk5UcC9DgkSV8k0rx_0MYoqKlphBbYpTB9f68lbxnIdcFhaFkOXdWP_MyT7b0R8PoWENOraZz206Sn_aYwQt2~FUA1L2t~lyYGsDGOJlpEiLcr24C944ZyPLfbAjdW7~IRLVvtafktReMR4Z17izb8usGviJ52001PORT1bsUMlw--.jpg
//media.inmobalia.com/imgV1/B8vEv5Xh_VThvnEqMx4G0ZxU_YC_pCgmETwWNQKyeMqLb9Afo_WSoi~kcK5mwaepLz96AHEmAzWJQblCNhundhnOIYTFLWoaYUomP7W5GgfvrVVXk6ur_Lbz78WaZnhaHwwbM_tTDgsQW1V~1JdFNJeBSKUV0zoW1BwV4oz3t2KNqCRL1eEKOAh2YCPcCv7wX8uWa8M7rbCaRZRK26uue1Jd7bVdGIm8siV1Ij7cvZdC~lDd6pbRofbOgLZMyrI0Si_m~wLC4M37L3XLRjL7vNixDnvNmbK8kCwjYFwllqmMrXA9l1VIWMjhxffzTfL6dfJYcQ--.jpg
//media.inmobalia.com/imgV1/B8vEv5Xh_VThvnEqMx4G0ZxU_YC_pCgmETwWNQKyeMqLb9Afo_WSoi~kcK5mwaepLz96AHEmAzWJQblCNhundhnOIYTFLWoaYUomP7W5TUJ7WM3bqe_LoOe940CE0bSDyFk8XDDjtwNVL7q17s4e3Sjq9hXTlkD~ejo~tS7Vj6cgfYWs_FGaomoya32obzFa49IQwuXvK__pz4Is6Un5xND_IkQxxiKluJL3aCB3HUjXAg3JBU_JqGIHOMOVFmj_PvTLY6jQ~LZMi13Pgpva1IxevQctrYBLIZGd9Dl9NiTmgdhx3fN2FBYr~ejz~wUlfaWTjw--.jpg
//media.inmobalia.com/imgV1/B8vEv5Xh_VThvnEqMx4G0ZxU_YC_pCgmETwWNQKyeMqLb9Afo_WSoi~kcK5mwaepLz96AHEmAzWJQblCNhundhnOIYTFLWoaYUomP7W5TrPKjgqeLsew8my_4iT_jfkg0thI1SaD3J4nDM3cYv3eBB_dMs9IBGgFsnZ5A6C~wsBI20jSCiGKI8Hd9~80vs8jmaL9EAjoYZLerwT4OdyllDlz4N59eh3J6nOTti4cEhB8RsD4OrZHV5zO9PAnbSVcOIlO_0HDcjFpJxbqgCB5ldJyxqCT6tkjs3RioGgl4TOyTCEL19VnyJ2MswgFopeGCc6XtQ--.jpg
//media.inmobalia.com/imgV1/B8vEv5Xh_VThvnEqMx4G0ZxU_YC_pCgmETwWNQKyeMqLb9Afo_WSoi~kcK5mwaepLz96AHEmAzWJQblCNhundhnOIYTFLWoaYUomP7W5SDl7d~IDX_61DlfSpKbSs2wJh6H3bH9oz4E8r2MUKPFMxH0~SrXzbxFU1Qp2hPsdicQkuRD~WaouceaYCFwntsLLAV5cRu2ViKPnbFX8XZUdXeIRdxdvL0pJUdJAp5fA~N~6DsFa2MIk1VahEju_nIE2GyhHQEoce6zJMJfFcAbZ03YOvAzCVFF__6AvnhtIhNUHltcXSuV6tqKZstGL0mL3Kss~lQ--.jpg
//media.inmobalia.com/imgV1/B8vEv5Xh_VThvnEqMx4G0ZxU_YC_pCgmETwWNQKyeMqLb9Afo_WSoi~kcK5mwaepLz96AHEmAzWJQblCNhundhnOIYTFLWoaYUomP7W5S4nI3yLg4OcE2oRsVukth~NJQFPZu~2sCzfv73X1K~wDr1t5ETlV1uVjWsRJ_jkCs0AlNMROl3zWNrym06UL4dJ51eR~InX0q4V6YDtK44YMdY2ygMTJMopjv0Bbpv_6nv659RszSiIE7J6Aiz2O5icOAAFlnYMkyLqyNuKhb49awiNN8TmboIzyUNu1twOZbLGB~REWHDYwUw8CbDz7U9FGv__~pQ--.jpg
//media.inmobalia.com/imgV1/B8vEv5Xh_VThvnEqMx4G0ZxU_YC_pCgmETwWNQKyeMqLb9Afo_WSoi~kcK5mwaepLz96AHEmAzWJQblCNhundhnOIYTFLWoaYUomP7W5H_HJAev_lmdzmnFcofPIEPE6qYHBTiPVru~bhSh93bCvKx8WacxUxe2wspJD~qm5mCWWLDYRmW5x8pfAv_8rqwUSmaoo1Y203hoPXD1Y2N5x1rxvekuu4lsmXq4_UghpPfnVOuspZE8L41yxVNEzH5m5NMCa_KDYVqgj1QgsyZ3Wn~pVRe13ArjxUrDHFCkui~QirQE7m5YlS1uhAF6isnGo2_MMPg--.jpg
//media.inmobalia.com/imgV1/B8vEv5Xh_VThvnEqMx4G0ZxU_YC_pCgmETwWNQKyeMqLb9Afo_WSoi~kcK5mwaepLz96AHEmAzWJQblCNhundhnOIYTFLWoaYUomP7W5SD2GcSGE_TbR_VV5W4xtsJG~Zq9E_SWOIXigfSKLgGagsPUPAQO0RuI1SITqdTA0onbNyz5N_~KeYQEwkMJf6kZ8OZEAwv6ylxJEe0MD7FyONyQT~2e6X8iwiX6d7GMC8hgGSwmHKJuGsPClO88bRjugsIUK57Bb1b0exozKqamJY4VlnNzmQpGfF49BocvaLAnyiAYXlMCuyL5OV_LloEYDuM~WPA--.jpg
//media.inmobalia.com/imgV1/B8vEv5Xh_VThvnEqMx4G0ZxU_YC_pCgmETwWNQKyeMqLb9Afo_WSoi~kcK5mwaepLz96AHEmAzWJQblCNhundhnOIYTFLWoaYUomP7W5T80Gkdb5yWDz38p8AZM2YU5KyCrreMlbv36XEiPAfde606WtaLY~v_3mXsVsVN7I3LMonhfr8cqPF7G_QqYYypr~SoYC499RD~qvS_fHNkTO7VLyj3q7~te0emUDjJ5nmVlnenN9sOObJisTCCBP7ZDhOBwKZJ0AVvjeoz3E53v3U6AW15CWysITJ6JL9GC~N73HUsRRYbGWtdbFHwykMufJtT2hZA--.jpg
//media.inmobalia.com/imgV1/B8vEv5Xh_VThvnEqMx4G0ZxU_YC_pCgmETwWNQKyeMqLb9Afo_WSoi~kcK5mwaepLz96AHEmAzWJQblCNhundhnOIYTFLWoaYUomP7W5S4yyf6pX4tf5BYMTTxNUAbLetrNQ6OVTjZTXOAj3YmtwqPoh2~aGqPYRhGMxsdZXQD1OJXQ7qBMTdfpm2t51nxcLs_LWHgtowo~meboT6l0knEHas3v5Nz7Ic5Pqud3_4JFobPi58lIYyspjOsERXAJJojlD~IxkalVrPfakZTI9~O26B45y67F1gIMM~iBKUDhnV~JIkMNC9TuyMFaMr14Sg6yOgA--.jpg
//media.inmobalia.com/imgV1/B8vEv5Xh_VThvnEqMx4G0ZxU_YC_pCgmETwWNQKyeMqLb9Afo_WSoi~kcK5mwaepLz96AHEmAzWJQblCNhundhnOIYTFLWoaYUomP7W5SUuM~boolDRO0O0ugdbjgFfDpLgSUVSeNcH5yCKMxFti~MupQkfqOdTWs03uVzp_zOSlxLJvlZFU7UGOv4W8koezOVvtY_rPW3jqp~VFYBWmY8MuSip51dLFeNpEtga7039VvkBc7u_i7jqE3Io4f3DNL~HGwe4f~AMxI4zgFaF_y8MSRXIaRuo7YDztEvzod3N4xm7~~TbVahfVnNAnS5p76YR9AQ--.jpg
//media.inmobalia.com/imgV1/B8vEv5Xh_VThvnEqMx4G0ZxU_YC_pCgmETwWNQKyeMqLb9Afo_WSoi~kcK5mwaepLz96AHEmAzWJQblCNhundhnOIYTFLWoaYUomP7W5GA7x_tWVdMHmR7ISRYvmNHP0eiBtMvXu4dcKolymNsdf6Immh1N6MRFOo4jsTj7iV1hrLuvdmO4i1ILs4j9ZPg4m2z4kg64oVRkMBnCtG5FVa16nTkuVEJGPA0YgPL5Q4wCiN7gaA5JPtqYadgN5fOxS_jfud~ocFpAhf_FLkBTSjSrKViOFNjkPSOJ6eISI~nHwKUt6R9wreUmxPj4ULbV65_gFig--.jpg
//media.inmobalia.com/imgV1/B8vEv5Xh_VThvnEqMx4G0ZxU_YC_pCgmETwWNQKyeMqLb9Afo_WSoi~kcK5mwaepLz96AHEmAzWJQblCNhundhnOIYTFLWoaYUomP7W5TJJ0q6u8uozEehmlJ7A3oUp5zd2TdgiAecDQwbdKO7VblvycR4_Sn2zT9ORt7UFf8ptkWA1SL0bnvjSfmVkCynpWaajzHbYt7xKgmV7JikJmO0DibVW2VqdUyJhiMGHTP_jJe4YQfXEF_0acH_LggyL9vEvjxVLYoUJzbD4iUbWPppHRi2QhQ3T1rBGL0F_eC3EfAX9u1TwGaH5002Yga~5Ajr0ynA--.jpg
//media.inmobalia.com/imgV1/B8vEv5Xh_VThvnEqMx4G0ZxU_YC_pCgmETwWNQKyeMqLb9Afo_WSoi~kcK5mwaepLz96AHEmAzWJQblCNhundhnOIYTFLWoaYUomP7W5GlCPl~NepGbVd34v1Ly4txEGHEQnpZr2JTbyT56NfcXk5Payj5dvfoGee9tlKDL4LyALUJuN6ktL8pn7VK4WplgD5HBUD9_FWY8dWoBCC2QWji0BBFXMnGiBYOSmNw9IB2is8FOYrHHzQsmIZp7HSemxvCDozdozHbk70Yw73KPKQJV6LtcYpIcg281rZqO27GXy6qY32DdtSkb2PYkpOvNRMqIiLA--.jpg
//media.inmobalia.com/imgV1/B8vEv5Xh_VThvnEqMx4G0ZxU_YC_pCgmETwWNQKyeMqLb9Afo_WSoi~kcK5mwaepLz96AHEmAzWJQblCNhundhnOIYTFLWoaYUomP7W5SG~hnCjcwBIbzboSOrGUl8_8LwiHQPgelKU2J5lnFA~fxfWdsLR2gvH~aERP5r1NGHzWbcHd8SgHqrPltfo_K682B_rxoRwAeZ~9GtXMQDHksLtGjs9YaNn5vHNp78Dkkkpji4bvAlB9CMD0MW28WPUz61fLNb0WjhAIKpsk~9jQ4_TzjOPXD5O~4jI8L8H8zZantACKlCfr8XOyIZlAqhySRUx4tg--.jpg
//media.inmobalia.com/imgV1/B8vEv5Xh_VThvnEqMx4G0ZxU_YC_pCgmETwWNQKyeMqLb9Afo_WSoi~kcK5mwaepLz96AHEmAzWJQblCNhundhnOIYTFLWoaYUomP7W5R2mFZ6DXXSzd7yLeE9bw0ygkRlIdKxIpIPvc65g0iMjqpH9IdGSB_5BveclmIyeEhen5c5EaKq1CBdXPo37uBK3ChHguBNgk6nRS2ZxniuuleJ7cHeoLOsPIZs4OBMI1xyp4AWqCX4RIScoMq~n6lIEA2yL~tca_5eRy4mQzFqrkbEtK2Mc2kp9HL8zwX1dZUrTTbOJgQb_o7CkxnpGng4k6q1ndVA--.jpg
Capanes Sur, Benahavis
Villa
3.400.000 €

reduced from 3.750.000 €
Contemporary style villa in Capanes Sur, Benahavis
Villa of contemporary design located in the upper part of the Capanes del Golf urbanization, in Capanes Sur, near La Alqueria, with spectacular views towards the coast and golf.
Capanes Sur is one of the most demanded areas of the coast for being an urbanization with villas and design apartments in a safe and private environment. In its surroundings it has a supermarket, schools, sports facilities and the town of Benahavis with its recognized gastronomic offer.
The villa is developed on two floors and basement.
The main floor has a living room, dining room and island kitchen fully equipped with the best qualities, all with access to terraces, pool and gardens.
The upper floor has the master bedroom and three more bedrooms, all en-suite, with balconies and magnificent panoramic views.
The basement consists of a constructed area of ​​303 square meters, with cellar, laundry area, two bedrooms en-suite and a large multipurpose area to adapt according to preferences such as gym, cinema room or additional bedrooms.
The property is equipped with air conditioning hot-cold, underfloor heating, audio system, elevator, alarm, centralized control of systems through home automation and all kinds of amenities.
REFERENCE

208-01234P

bedrooms

6

bathrooms

6
built

672m²

plot

1.573m²
Video of Benahavis Area
similar properties
3.350.000 €
Contemporary design villa in Benahavis, urbanization Los Flamingos, close to the hotel Villa Padierna and the golf courses.The ...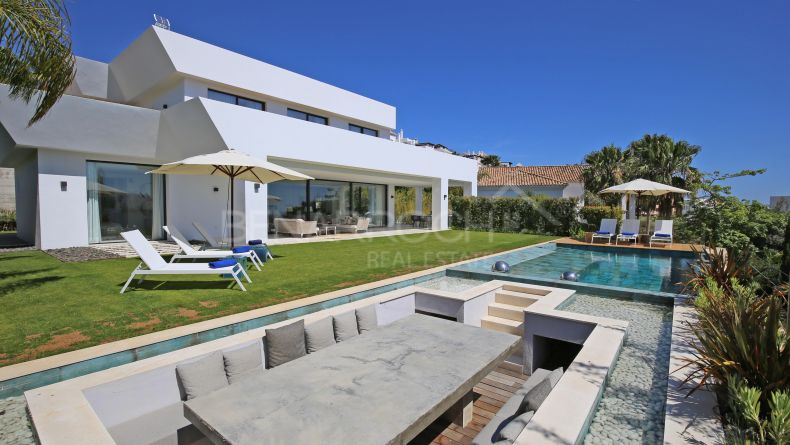 2.550.000 €
Spectacular newly finished five bedroom west facing villa in Capanes Sur, a luxury urbanization just a few minutes from Puerto ...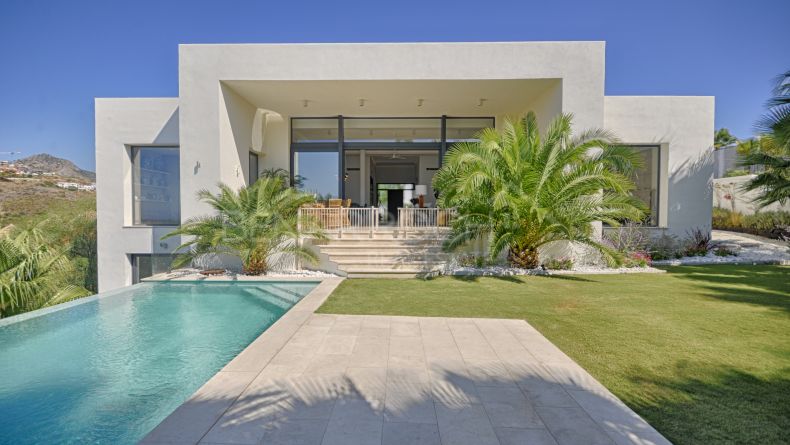 2.250.000 €
Contemporary style villa with amazing panoramic sea views in La Alqueria, Benahavis.The property is located in one of the best ...