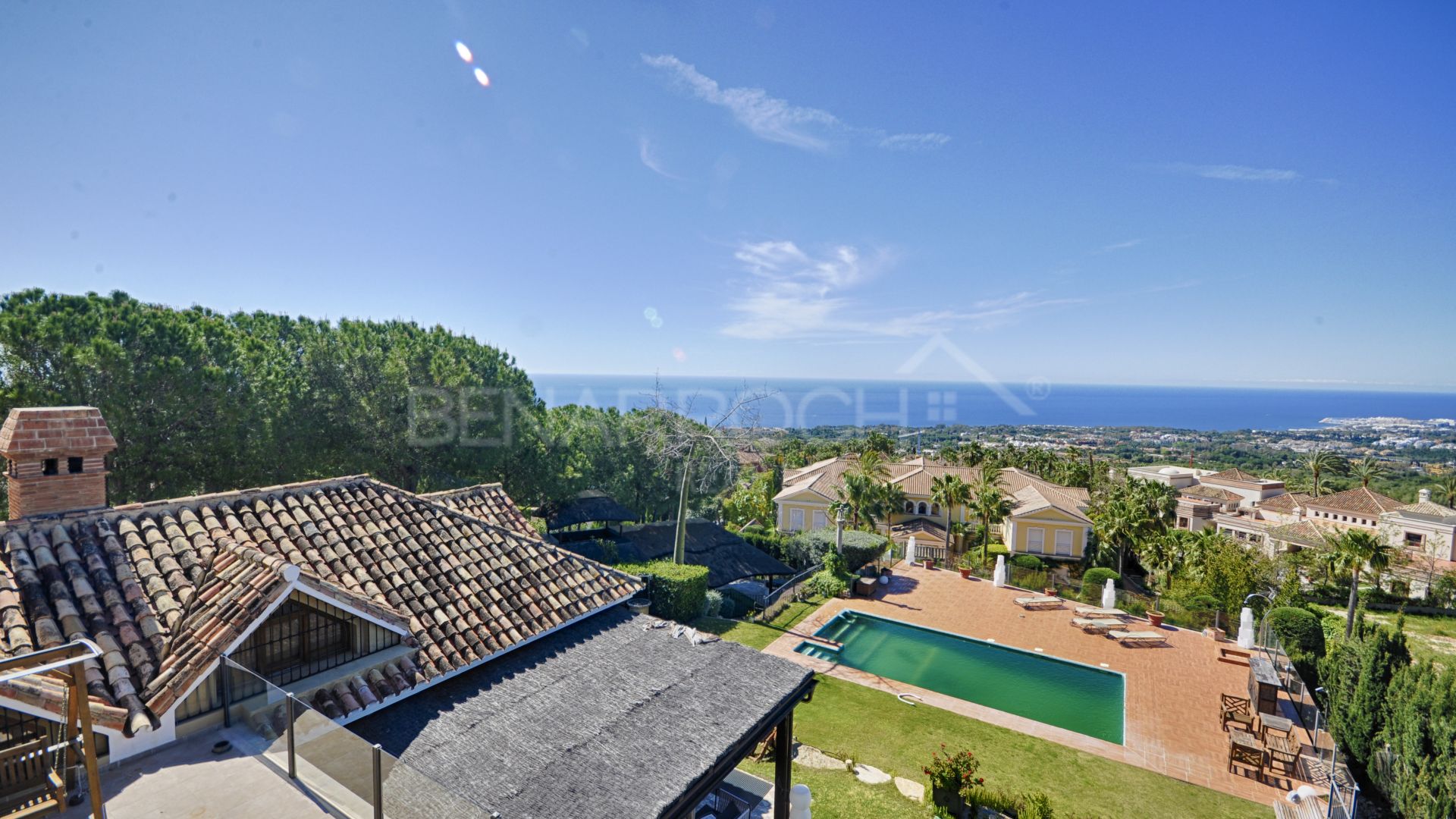 //media.inmobalia.com/imgV1/B8vEv5Xh_VThvnEqMx4G0ZxU_YC_pCgmETwWNQKyeMqLb9Afo_WSoi~kcK5mwaepLz96AHEmAzWJQblCNhundhnOIYTFLWoaYUmfS_d7V99dOLvoZmavA8lISxCjfHMK~b6AM5W18P7Q55ocQG8VbZ_h9dMDJDbuhINGcckc21Wi_qnzLkJe7tf5PRvDnt_RUQGLs3au4fWAixrF3g3O8GfJmHFKChyKI0FfNlyBsCe231YMaaqivJSdc_iusaHdcBc5TMacaIyA8y3Z691cgT0BT_yP8iOB39OGU4q1MgWn4OpADYsR1rmxdQirJkaqMSvT0Q--.jpg
//media.inmobalia.com/imgV1/B8vEv5Xh_VThvnEqMx4G0ZxU_YC_pCgmETwWNQKyeMqLb9Afo_WSoi~kcK5mwaepLz96AHEmAzWJQblCNhundhnOIYTFLWoaYUmfS_d7VsGLrcNmzsOzwVg6i6~c_DMfe_wpIZmRYJ1bmul01w9aORgX5GEMIv_UD15CHf_xAGFkbj5HF363OT6jpkaVNsywkTVQJF1Wb9ORIPIK_8m5Gqgs9w8AXToVwxh99p~Gu2ACbBUHy7wZArhNtvn3vph2jzHL3woz5WNn9iKRn~sLpUiIyR1ylBY8mpxsB_xBs0gC2TiTaYdD6bDk3Bdh9750H3GNPA--.jpg
//media.inmobalia.com/imgV1/B8vEv5Xh_VThvnEqMx4G0ZxU_YC_pCgmETwWNQKyeMqLb9Afo_WSoi~kcK5mwaepLz96AHEmAzWJQblCNhundhnOIYTFLWoaYUmfS_d7VGaLoxJSgI9AL85rB1ZywegOx5uDYRLjFP0nvfQCmxTU2dGLc0X6fgZEqgnOdTI9Z~xoYWuEAPdrs35gTaG~9sSgELif_o1nz__2v1hxeVC5pGqJSAwuHcQ3sGu9~e1lkJJPxkwkCkTd94fZCd33ehIBusQWf6qQItjMt2FOURNh7vedtPRIOabzvPEBQ9~d81nks8vFYby0DH23wcckZygj_MqctA--.jpg
//media.inmobalia.com/imgV1/B8vEv5Xh_VThvnEqMx4G0ZxU_YC_pCgmETwWNQKyeMqLb9Afo_WSoi~kcK5mwaepLz96AHEmAzWJQblCNhundhnOIYTFLWoaYUmfS_d7WzPcPzlp3AwHxe0Lt0MzXEI25ez4F1_YR4dwmDZUMGmcse~Hm4hp85HeqZio~1Nvi9URvt429aIJaBop4pRhXJbvddxtU47BFxJNfXiO2MavGfeNQ0v6VU3jHtlX8T0B4jAkU0ODtvt7~Onxu9b1mkLfpsnxjTcNFLQlIGh2cbdnt2jedQ5P1Z6LJydDhXRYQWPpAo_fnfnxv9O4vssGtIL3LM6y7A--.jpg
//media.inmobalia.com/imgV1/B8vEv5Xh_VThvnEqMx4G0ZxU_YC_pCgmETwWNQKyeMqLb9Afo_WSoi~kcK5mwaepLz96AHEmAzWJQblCNhundhnOIYTFLWoaYUmfS_d7AO_DUPGNN1VFogvu5PIU7hsurzIIDutqm8zFLwW8T6GNaH_DjVmDUGMU0AAth0qHq5M3gKrl~fuaztc9fvg8fMqxqk_nTjRYZpPsi_90g5RQAVib4HJWQUKqJSVFX6j4EfJA5CCueCxMcBFIRoVZSCERHXsvxoGlguchQZtF~8_w0l6hneTYNRr7_Jok~sqxietZUFdH3wKINTwRCGNylORpbF0UGQ--.jpg
//media.inmobalia.com/imgV1/B8vEv5Xh_VThvnEqMx4G0ZxU_YC_pCgmETwWNQKyeMqLb9Afo_WSoi~kcK5mwaepLz96AHEmAzWJQblCNhundhnOIYTFLWoaYUmfS_d7BEkdoaEntuSe4eaHwe7q~VPNzb1ivLHlp9j11X2FSdLUgF2r5V1xLSNxYFe8ovCKsiUTIZRRtnHccHo3rfJZJ0snx8GjUVdvXFfAaXlaq3CdM6ETvGGH~0kZau_5sKS6hYV_~bafGh58RNPn_iBLn6fIuVmUa~c_ACvzkNLX4M~oTZxXqKBw6npipS7t2hzz9e~hoFTQRUI5QSUopVLyuQ1MYmtxvA--.jpg
//media.inmobalia.com/imgV1/B8vEv5Xh_VThvnEqMx4G0ZxU_YC_pCgmETwWNQKyeMqLb9Afo_WSoi~kcK5mwaepLz96AHEmAzWJQblCNhundhnOIYTFLWoaYUmfS_d7UPuO12r15mMMRz3Y412MhXuLhotNnPtrwjN09H8AwNUmQk_qhoqFnbuXkCpgT8XAavIOuwEiQUeiovW2O9KgkcH90vSu_CXHM2qaHNe8NlZawMiPVU7DuXiyIRKGF6KQsdp6_pnJRdYBZxfXaTKL2vKIFzFH2Hl8uSNfbz9OQQySTNxQ_TGjEeepFGjDOZ6fOqQRpoXhi_62hJNGj3FLmAlJrGCMkA--.jpg
//media.inmobalia.com/imgV1/B8vEv5Xh_VThvnEqMx4G0ZxU_YC_pCgmETwWNQKyeMqLb9Afo_WSoi~kcK5mwaepLz96AHEmAzWJQblCNhundhnOIYTFLWoaYUmfS_d7WlbsuS1jHKcL0ZuP_Wl1KgdKEruFiUaJiJviP31B6KsD_sSw~BmMv55Km6DbLNs8Zp~rnODVqvKihEPoIOCpymWc4X7yHL~mkF1ft6fy1TaH4EGybCzQU2coJNKolabKQ6Vo5avQnFnN_i3Ey3Il65zWgzmMJwTY0q604mb8ltVrtqcHFumYUBwI1zG48C6fHYU0A54Y0~uPrstxcdS6Omx15poAEQ--.jpg
//media.inmobalia.com/imgV1/B8vEv5Xh_VThvnEqMx4G0ZxU_YC_pCgmETwWNQKyeMqLb9Afo_WSoi~kcK5mwaepLz96AHEmAzWJQblCNhundhnOIYTFLWoaYUmfS_d7B~6~pOjWE20R9BvQ~Pl~DKG~Y~Q_K7ssJaJolBzlqPpuPIQkf6vNKArDI4fSD_GQEnYeVDzW6SkdbzJ1sIaPbFx2~tIIlDhaDULQO5J6QLvyo8h1lIjsInjKzGFKlpmjhFQ5OvpNd8bhJShCDhA2z7ozngFkNUmfQdUX7WrmoyJ8b1hbzT_WGNbUP~CAL3KWArRG5OQXWze3rClCQ3bP3FjUNn6oZw--.jpg
//media.inmobalia.com/imgV1/B8vEv5Xh_VThvnEqMx4G0ZxU_YC_pCgmETwWNQKyeMqLb9Afo_WSoi~kcK5mwaepLz96AHEmAzWJQblCNhundhnOIYTFLWoaYUmfS_d7VfEUkXlN4mOtbodL_j3u6sF2KGqolyvdKI33UuEwB0444xrpCwr2TiijP1ol0hYG8U9mEzh68gNctQ_5Vliv1r0Qy2lBLR4WD73v2Ng7CQHl2dCUCzUozHwae8Ycb8aKeGNN2qEHY6i04BgN6xj7SBoI0rqwBEHm6rChBEGthJE_ynz79GsTqkJ3WoZp5jSw24wsc4CP~bx18xPkmRqetSPcRMPA4w--.jpg
//media.inmobalia.com/imgV1/B8vEv5Xh_VThvnEqMx4G0ZxU_YC_pCgmETwWNQKyeMqLb9Afo_WSoi~kcK5mwaepLz96AHEmAzWJQblCNhundhnOIYTFLWoaYUmfS_d7BBtdBWizegBMa7Utt3X2Rs9TkzqYQoDc8hde8wPyK7cngUoIfuWo_kR1ItjiZrMiUwPBeBObu3QjT9dxt~LIetY6TMUnUt0jX1jDiV3_FlKm4RI~MiiFZSiIw_mNh0Zzmqi38qdzmabvlU39iD137ZVqbIeJbn7sM9hBKPwxl7GFWDUdCK5p50HEw~0eXY5dT2XmWULiLRQsY2Q0INi6t4p1DcvxKg--.jpg
//media.inmobalia.com/imgV1/B8vEv5Xh_VThvnEqMx4G0ZxU_YC_pCgmETwWNQKyeMqLb9Afo_WSoi~kcK5mwaepLz96AHEmAzWJQblCNhundhnOIYTFLWoaYUmfS_d7V9Ayk6K4Q8LiXhxLrylfW_ZFlwYI9TBO3o5rZELnGiOITkQdlkVQWoj06cK2BkqZsZTbMIvFOA0VN3ImpvNWoLVLzbKrtxjdcdnSkfEiaPAPuR6M~fxRHuYQgokI6FLaG~_TgAd~sgHmpmrMJMmUL2GCzu1wX6OjhAJt~d_xUicRuc991Ym~l7UENry0nhFUFrDNQkBBeSRl5ObEScjeQCYHzFCZ3w--.jpg
//media.inmobalia.com/imgV1/B8vEv5Xh_VThvnEqMx4G0ZxU_YC_pCgmETwWNQKyeMqLb9Afo_WSoi~kcK5mwaepLz96AHEmAzWJQblCNhundhnOIYTFLWoaYUmfS_d7VajdLDKBqKCoL8JdwMLCHuIIThzTheGV_sRYinoYLLfZP2cLPeo~PaPmJwoS~xrzguv8ddPKuTDvc7V0AfRHgsXOQ9ZlX6lvJ4wU87gB4NKZ1DtCkaf0nmEKB1UM9OPXEfpP~NlOHGPv6aDwRJITiH~E7VWPf~_fdfEQCbf2y8fBd7U5wEDUONiAvnYhfsnMKLp6Hw_Hm_xJeMQ~BDeCWgBGNSi5ew--.jpg
//media.inmobalia.com/imgV1/B8vEv5Xh_VThvnEqMx4G0ZxU_YC_pCgmETwWNQKyeMqLb9Afo_WSoi~kcK5mwaepLz96AHEmAzWJQblCNhundhnOIYTFLWoaYUmfS_d7VajbcPLNw2mvZEtpHu~CFzRZscDpdrMz7cudurg5kir4lIeuMbvbAqvJ8nEjri9tk~TdjtZDCJ5nOiYGWGmvcA0CJ6MDEcgscNSaIp74cbwe_l~CnVXr_JzM7ZzSV1iSnpXVEyMKGSZvx0T_UQjvrGZ6WlF3l4Nc9KxOoAEzXYafXIf~RyLxfMK4Juzr9opPquyVof80H6IORBpjULZ8XXWj9OPx9w--.jpg
//media.inmobalia.com/imgV1/B8vEv5Xh_VThvnEqMx4G0ZxU_YC_pCgmETwWNQKyeMqLb9Afo_WSoi~kcK5mwaepLz96AHEmAzWJQblCNhundhnOIYTFLWoaYUmfS_d7USa7AQIEsRzNgVFXqtJsuAxsmG2em0WP2CvqXha_rP7SOTN8sTf~JrHyGNhrIbYKIMjj9l7QapXCwjMDeOlzJjbK7DLLVZMJBlDjurl9~OU5iCcTP2Drsdye322gWEPwBKdAVW_IJi7el_9jEpjAA45csn0dOVWNt0uWNQv7S4g9PD1yBWyxq3812gmGBNOpd7dGOQnA3kZcT7QTDBWGcErUJPRmjQ--.jpg
//media.inmobalia.com/imgV1/B8vEv5Xh_VThvnEqMx4G0ZxU_YC_pCgmETwWNQKyeMqLb9Afo_WSoi~kcK5mwaepLz96AHEmAzWJQblCNhundhnOIYTFLWoaYUmfS_d7V9A1GLd9xro96c2P4iWd9KLPsyKSmayUraiBmImY4yGaLP8ZlH4U8VDXp5XHjO5KNG_MGu02UUFQaDz1NgamV9XWOEYUH1c_Q2scCdQHS0GBQXUPPZO4nzLo7Zg8nKiysabOzA1w1yOMoJqoUKM9RzAcqyUgiNkxHIt6XP2hyPsRg5Jlo3oFZDJbHuabh_pVwEQZ6AuuQfjtLrKSgOw4KUudLmOLqQ--.jpg
//media.inmobalia.com/imgV1/B8vEv5Xh_VThvnEqMx4G0ZxU_YC_pCgmETwWNQKyeMqLb9Afo_WSoi~kcK5mwaepLz96AHEmAzWJQblCNhundhnOIYTFLWoaYUmfS_d7VajakzaqkkUI0rU~YEIuITiKJlDqJFyKqcfg9htpdqMDjY53q17n9~wBHcCOuO3Sy5qY~ZFb8U6zbTwJNgBUnX0n_XSoik6fYRbXNVnVpwaCQEjpS3LYgOVHbB~EirgndQ7IysgE7W3VF6qBE_FU45Pn1mtaEH9Z6PtRAG0W4MhGAVsy1RAViWMfwe5IFm1KTzgBpLg2d2K_bXnNA4uRgEW5h~JVsg--.jpg
//media.inmobalia.com/imgV1/B8vEv5Xh_VThvnEqMx4G0ZxU_YC_pCgmETwWNQKyeMqLb9Afo_WSoi~kcK5mwaepLz96AHEmAzWJQblCNhundhnOIYTFLWoaYUmfS_d7UKtzI2RRBZTQuLdQpimGpEG4FxjQ~AA8WdlxCTqzak6iXQIutC0FAzzJiVy_Gg_E3X8al3_y07d9Z4YghdjgVSD6A6DZAboJ8jLPlhaJBc7YgDm39r~IbVEwx5QGtgHLJE27oVtHdYuCCmhfpNEBwLzYYh1wYJ7LMX5Z8JZ32gRjIPBEsSrjxdDPJllJmCPqQN~FLwI9lc5iP7pJXJqb7lMEh5SHwA--.jpg
//media.inmobalia.com/imgV1/B8vEv5Xh_VThvnEqMx4G0ZxU_YC_pCgmETwWNQKyeMqLb9Afo_WSoi~kcK5mwaepLz96AHEmAzWJQblCNhundhnOIYTFLWoaYUmfS_d7V4w1Exi7K6TjO2SnirQMHdR4mahB1q_BGz4VwAL2fb5tuaFJurrpZHCQRJxDdlpun4kheqVtGoeLO46R64B4y8Qi9tIisDZcu6VzcLaM3S6nhSjUWKNtakIbdZ6VFYkUMBREbNh_idNJOcd1yjoUVTluoYXFIO5zb7mIF0ChWSXaryj5DvHKRW~gS0sNU~BPvaGleqmVLX2LOKrV43xAkbx71uOWkA--.jpg
Sierra Blanca, Marbella Golden Mile
Villa
3.990.000 €
Villa with panoramic views in Sierra Blanca, Marbella
Fantastic classic style villa located in the prestigious urbanization of Sierra Blanca, on the Golden Mile of Marbella at the foot of the mountain of "La Concha".
The urbanization of Sierra Blanca is located in an elevated area which provides splendid views of the coast to almost all its villas, specifically this property is a corner so it enjoys even more clear views.
The villa is distributed over three floors. The main floor has a separate living and dining room that communicates with a large kitchen and service area. A wide entrance in turn gives way to two bedrooms, reading room and games room.
The upper floor consists of three bedrooms with three bathrooms, one of them being the main one with a large dressing room and panoramic views of the coast and the sea.
In the basement, with independent access, we find a great game room with a fantastic dining room and wine cellar as well as a large cinema room.
The garden is divided into several levels. The first has a large porch overlooking the pool and the coast. On the second level it has a swimming pool and a large garden area, and on the lower level, a fantastic Gazebo Balines equipped with bar and barbecue.
REFERENCE

208-01173P

bedrooms

5

bathrooms

5
built

515m²

plot

2.006m²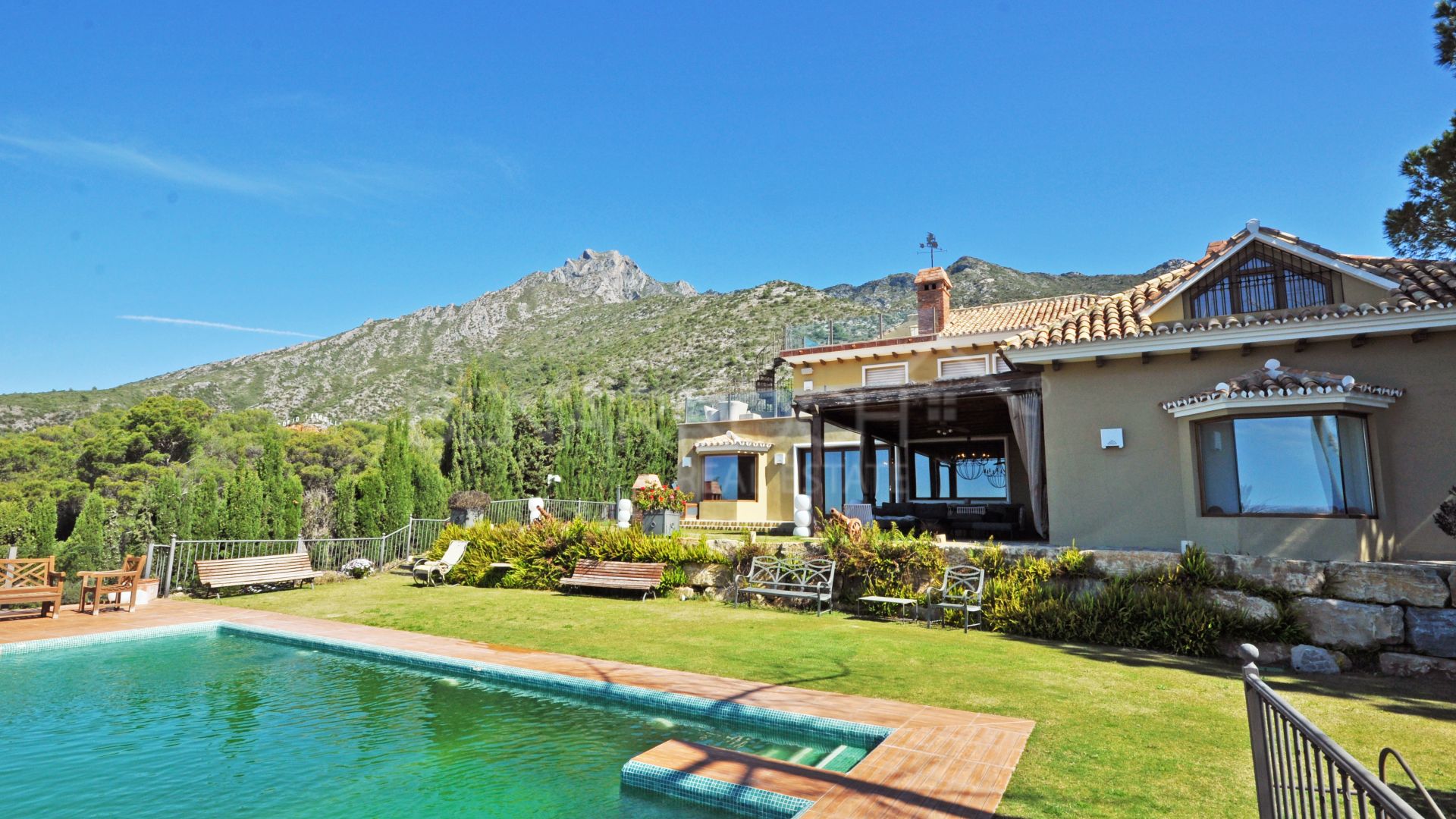 Video Casa - Video House
Video of Marbella Golden Mile Area
similar properties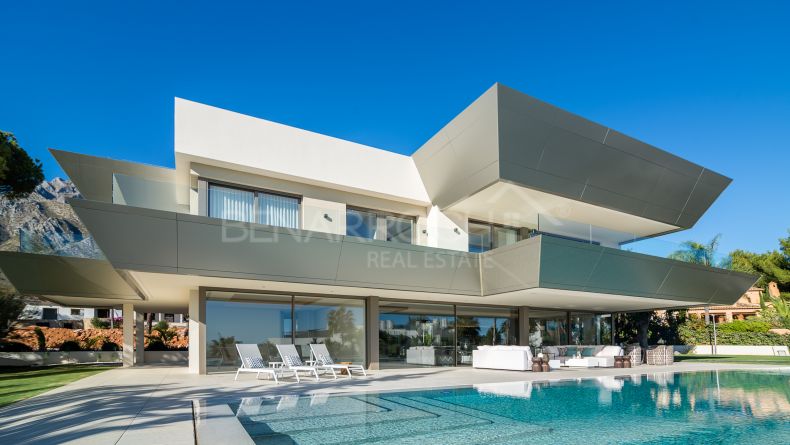 SOLD
Amazing villa of contemporary style located in Sierra Blanca, Golden Mile, very close to the center of the city of Marbella and ...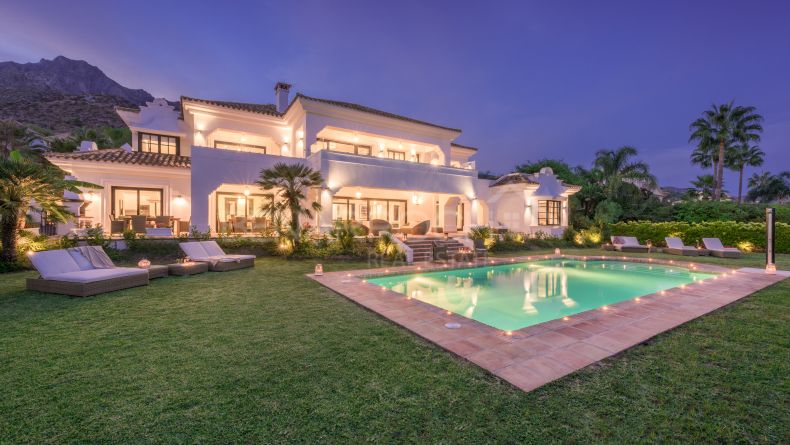 6.500.000 €
Elegant Mediterranean style villa alternating with a modern image in its lines, located in Sierra Blanca.The elevated location ...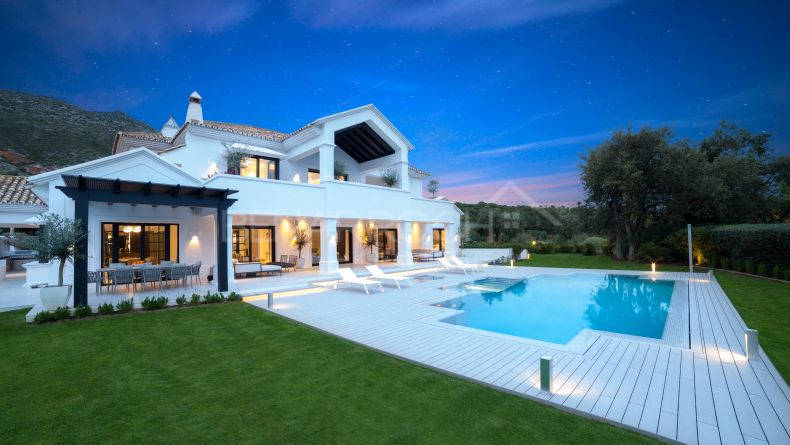 SOLD
Amazing villa recently renovated in contemporary classic style, located in the gated community of Los Picos in Sierra Blanca, on ...