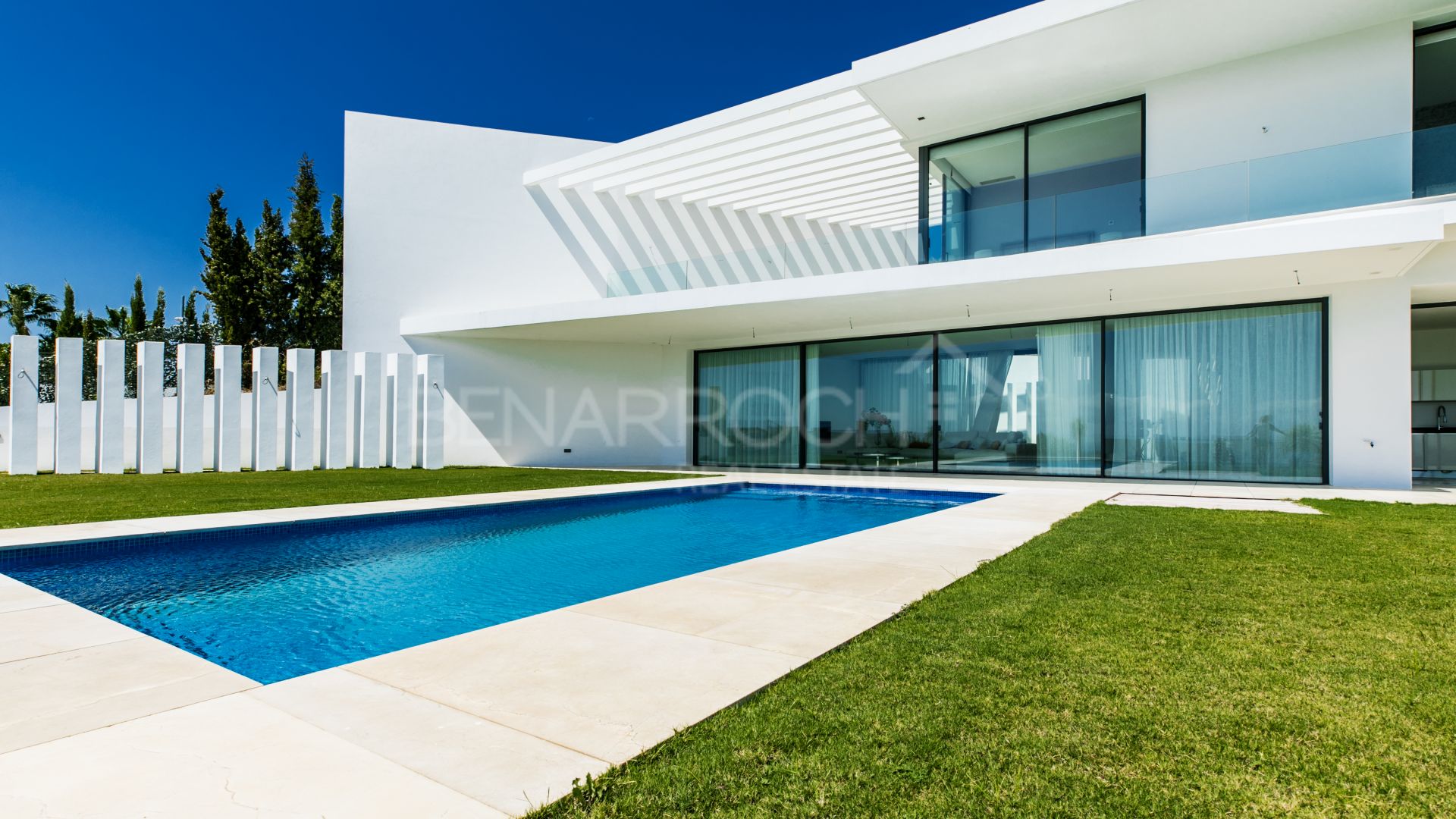 //media.inmobalia.com/imgV1/B8vEv5Xh_VThvnEqMx4G0ZxU_YC_pCgmETwWNQKyeMqLb9Afo_WSoi~kcK5mwaepLz96AHEmAzWJQblCNhundhnOIYTFLWoaYUhcFem5LE2j~MQl1xaFjGB3kY1~lunqbIzI~1z0tgT~cRDXOZ60Y0U0U0GmDoWX_QK0jTKVI857u2tyjiT_PCLiDeP5L2Wvz4I9tn8XQ~Z5SVi6KI7eRu~eulyPXM6RZyL8E6NbtykO4p1iQowR84c98nNNMKMoVRfyHjIz7vm7QHYddGP_AUMDbSUKCt~r0rWysU3Qv~u0HZNCgkaPUreLu9IWaBLWa29rlg--.jpg
//media.inmobalia.com/imgV1/B8vEv5Xh_VThvnEqMx4G0ZxU_YC_pCgmETwWNQKyeMqLb9Afo_WSoi~kcK5mwaepLz96AHEmAzWJQblCNhundhnOIYTFLWoaYUhcFem5LE5XnGuaWUZKAWZbhErsSnb9B_oqKwQJYX5sRza38Uos71FCdrHDuNHca3gLdY1lpiCjCN9g8lmxdaD4Dr_zH9Ct7DUTjwsSpTwUT6PHDnKOOy4yZ7y7UyBrV7OeyuAo_W5_fOhMcOwjBH3WXvbXuDGK7Cv6Dd84~AeMQBvV5fA2mnSonAHjcfGjJm5otZVDKVjBTH4jZSZAJmfUw7NhJ7GAnnkjmg--.jpg
//media.inmobalia.com/imgV1/B8vEv5Xh_VThvnEqMx4G0ZxU_YC_pCgmETwWNQKyeMqLb9Afo_WSoi~kcK5mwaepLz96AHEmAzWJQblCNhundhnOIYTFLWoaYUhcFem5dSLQx5MkGC4hnjl2ukJZQT4~y5u4syPAPfFkWedlH1573~UiN8bp1LPgBXmB_yyxo6TT1MHdfg2YM~VbV1ihsLFiU2As51R6qs~6UTzLpgONcPo7xzlridEXDyNFLyImHaemS2ot0I0KkMtgEdyN5XiJ0mVNIKi3iif51GN_Pxug1wEMnGLQqAupv7hy261mYnPgKGqWwzrpbkYA9UEGqPuZH0NR_w--.jpg
//media.inmobalia.com/imgV1/B8vEv5Xh_VThvnEqMx4G0ZxU_YC_pCgmETwWNQKyeMqLb9Afo_WSoi~kcK5mwaepLz96AHEmAzWJQblCNhundhnOIYTFLWoaYUhcFem5JoDSHGOe2F0kHLcfs1B_Owq4PooggPHuq3yqTHBpJnHkrCcyeIPr~y3oBWpmPHvz2S5Ps4POYHp77~7Jv7MGs6ARL~iQYpQm8vbIzblguX03fHnohJ45NSbHnpbr4tJbOXZ9ykAZ4GWp8N_PN4ijFAGrzOdFquzS~J2woI38MKhq_x9z1Z0cN8Dzko4NY1FpOkvKB78DIAILzvUSJi8gAsra_TX8Fg--.jpg
//media.inmobalia.com/imgV1/B8vEv5Xh_VThvnEqMx4G0ZxU_YC_pCgmETwWNQKyeMqLb9Afo_WSoi~kcK5mwaepLz96AHEmAzWJQblCNhundhnOIYTFLWoaYUhcFem5IgtCe7mHidAvGtJ_JuxZ3msdYSfFNgh1rS2KYdtevr8_dvx1_yadHvtPk0ZzZcRyWfaEE5z9IaTvKXMxqIeipiYHaLyNPrIJk0QhIFDxTh9FRoyvQkpItugGcjlZBfd7fH4H3lJ3_4eSfrUJpU1I7xTF1hYlUIGeSCUPOahzj__GQAXl7bzveUoKnE32dDtUb5PoreQWTQTth7RCF9eERnJieF5hOA--.jpg
//media.inmobalia.com/imgV1/B8vEv5Xh_VThvnEqMx4G0ZxU_YC_pCgmETwWNQKyeMqLb9Afo_WSoi~kcK5mwaepLz96AHEmAzWJQblCNhundhnOIYTFLWoaYUhcFem5IA~kK7ddVfrKrBpGkRVwkaCv_62FJGxRQjN35bs8lQVpCmyWssAx1RKgDFnYHfsOhuCfT4umli1PMqP46RrG3WZxnL9NtctAuzoNQ8oAlT4KKiYCCHT5Fxf3t2waqGdsfmPmUZtKr~d_bPvWkqkXOFvQerU3BcN4F_x1oSkl5TPAPRIkMx7jlQItTeeQVkC2fD4_taES7Jk5zWQcO379Vd0Agn~gHA--.jpg
//media.inmobalia.com/imgV1/B8vEv5Xh_VThvnEqMx4G0ZxU_YC_pCgmETwWNQKyeMqLb9Afo_WSoi~kcK5mwaepLz96AHEmAzWJQblCNhundhnOIYTFLWoaYUhcFem5cPCziO41Jmi_R3JyVIOXurxiSi906TTiOdk6GCLct_jc~c36W0MzciZ2jOZk41jD_PwV17Se2rGg6SHNgAEG4MLTswXe8DmkLuxiQA38oTKiPOxmqEI2BtTTv1~1EbrjFzjFlf32CR3jYHlZq1ehEi_ZDszLXWMl6f78lMlMODjRIQ_BB7rpN~B_g4OqJaFq~XsdTsV3ISJDDPnnLcUJ0gQHjDXclw--.jpg
//media.inmobalia.com/imgV1/B8vEv5Xh_VThvnEqMx4G0ZxU_YC_pCgmETwWNQKyeMqLb9Afo_WSoi~kcK5mwaepLz96AHEmAzWJQblCNhundhnOIYTFLWoaYUhcFem5JtKJdZFSbF2_u4oB8nJ17YwGlReIAY4NlGf76ZWKjAvUMNQaLsUAL0m0zLq6G7DDHg45KVyijIhrFpJgsRTzanEsuuQszH97P01pk_iDLT6wYsnGkrGYpFhL0DZNro44msiRF_~mUMEdd1OU8HZmRw6vXkBLMuww3gchyukmh~m98mu5uvOna1tB6SsnH1NJN0z0Jyyj_FlBEv1RBKtStTNQhuO3rA--.jpg
//media.inmobalia.com/imgV1/B8vEv5Xh_VThvnEqMx4G0ZxU_YC_pCgmETwWNQKyeMqLb9Afo_WSoi~kcK5mwaepLz96AHEmAzWJQblCNhundhnOIYTFLWoaYUhcFem5I~O7ULGDfjCOCrm8e2AKf4DQz8gEZDOrQp0ut~l9ndON33wZyiacnb5JVMtsoGn8hleGTTI1WS3xCphlhYpMBkPMe6NKvfyMlCMr_m5IrpKtoCWFRGeLxn3yHz575JV7yiSwuDy1~rMtKB5iuPybCt80vK5Rwv9725ZHjaUWGy5tXJObJbKLhiLxn85_IM7rX96ISQxdegRgD4JJUFg9dbTTuDX70A--.jpg
//media.inmobalia.com/imgV1/B8vEv5Xh_VThvnEqMx4G0ZxU_YC_pCgmETwWNQKyeMqLb9Afo_WSoi~kcK5mwaepLz96AHEmAzWJQblCNhundhnOIYTFLWoaYUhcFem5IUdNW4hHJE0J0jiNr_4~ZvBkN5tChrtDiGgKtv2KE1ELBX2~uC7DZ4GUQe2FSn7K69QnThL7ns_DK4CS7zdrixfDulgmzO2vCQ7yFiNrb6xhobf~14m03DRaOABvriv3l3tPFSpChGQPfibzKhCAXR9tkWgdHLbXLG8c7wItlhLtRAUi96JCXyJ8qbxjf1RYgXd2JAG1R5s8BgKzu167xxUUpGjivw--.jpg
//media.inmobalia.com/imgV1/B8vEv5Xh_VThvnEqMx4G0ZxU_YC_pCgmETwWNQKyeMqLb9Afo_WSoi~kcK5mwaepLz96AHEmAzWJQblCNhundhnOIYTFLWoaYUhcFem5LEjwrGQPRDJxPIcioPfLZfX10vNDy4ks~su4DwVRssxUbnCFvbhyer8iU80e7josXunCQbg_ZbB4_vXWJAi0cbrZp8oRobypIb8GLdtk0R3RJ~~pdkWsL~rNbHObGpcQRjoU0nB5S492bagvc6iCQ81xsXli0XB_D~4G9c4SPGD4aWdcQZpLDxo1h1U3WfE6UkK9WUouSSDkIGx_Ijwg8tSkg6QB8Q--.jpg
//media.inmobalia.com/imgV1/B8vEv5Xh_VThvnEqMx4G0ZxU_YC_pCgmETwWNQKyeMqLb9Afo_WSoi~kcK5mwaepLz96AHEmAzWJQblCNhundhnOIYTFLWoaYUhcFem5I6O~IyxpnBaJv2AC2CYhWy0wDa2pi9d7pvoxMBvxSiMsQI3LbaiFbI_k9E7e_FVq8eFKrL~W_ZS7Zr4~87Eov41irG5owZthtlJzLKr0LguvqeEeRG5mggBkKH9iBZILBz0ex0KodTGNBwR4CbZbYskCoqMyrBQe3oatT9AbRjHs4d6pAlx4fqCe9h40cNehpypb2X0oR4GnB5OTrItAI5WMgJqUQg--.jpg
Capanes Sur, Benahavis
Villa
2.600.000 €

reduced from 2.800.000 €
Villa contemporary style in Capanes Sur, Benahavis
New luxury villa located in Capanes Sur, natural surroundings of Benahavis. The property is located in one of the most prestigious areas of the Costa del Sol, with quick access to golf courses and stunning sea views. Just minutes from Puerto Banus, Marbella, Nueva Andalucia and the beach.
The villa is in a beautiful modern and private urbanization equipped with all the infrastructures and with security 24 hours. A few minutes walk from bilingual school.
It is distributed in main floor, upper floor and basement. On the main floor, entrance hall, toilet, living room, dining room, kitchen and an en-suite bedroom, all with access to the large terraces facing the pool.
On the upper floor, master bedroom en-suite and with dressing room, and two more en-suite bedrooms, all with access to terraces.
In the ground floor, large garage, machine room and a large storage room.
Equipped with lift and built with the latest technologies and high quality materials offering unlimited comfort for the whole family.
REFERENCE

208-01065P

bedrooms

5

bathrooms

5
built

551m²

plot

1.480m²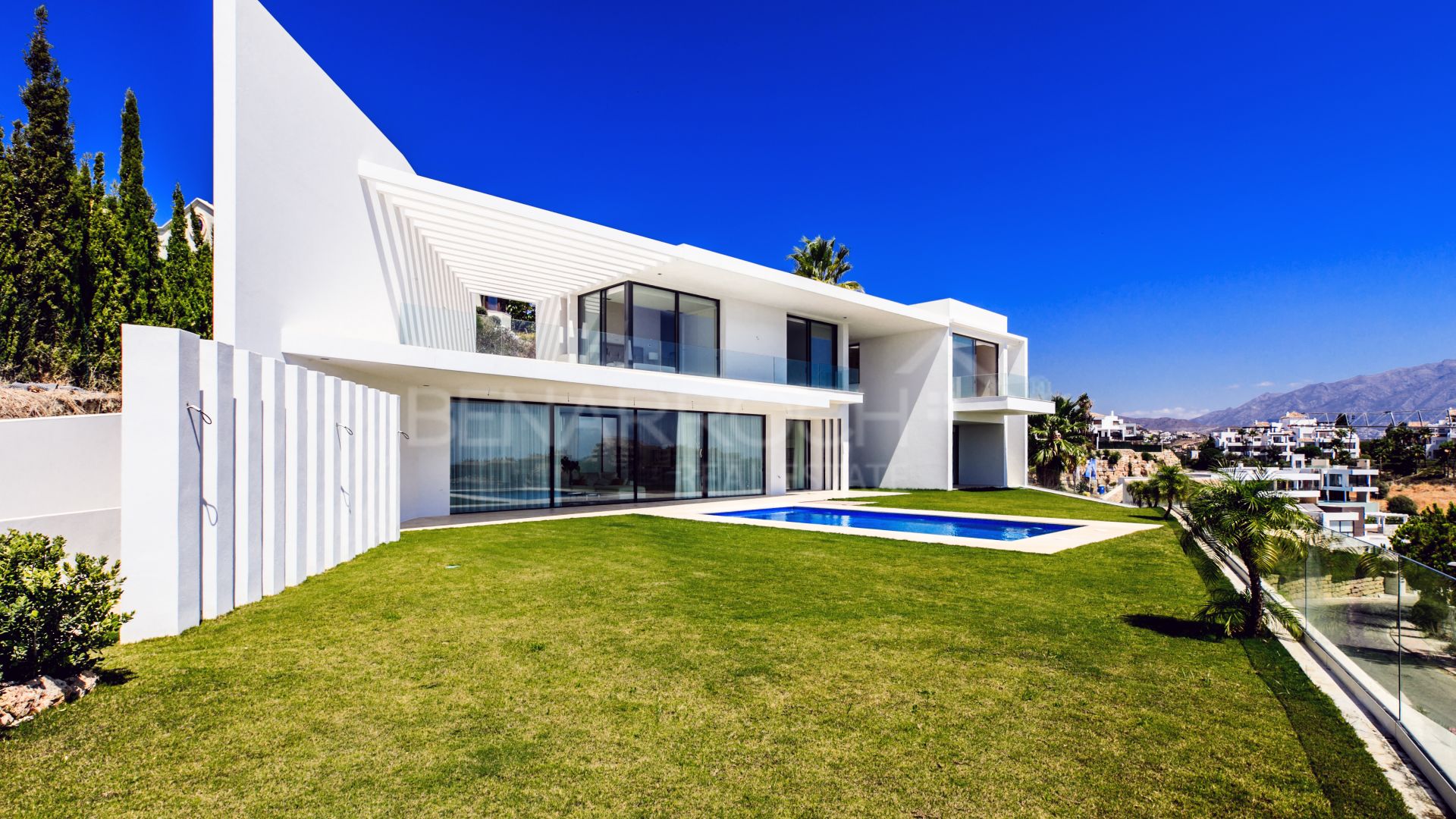 Video of Benahavis Area
similar properties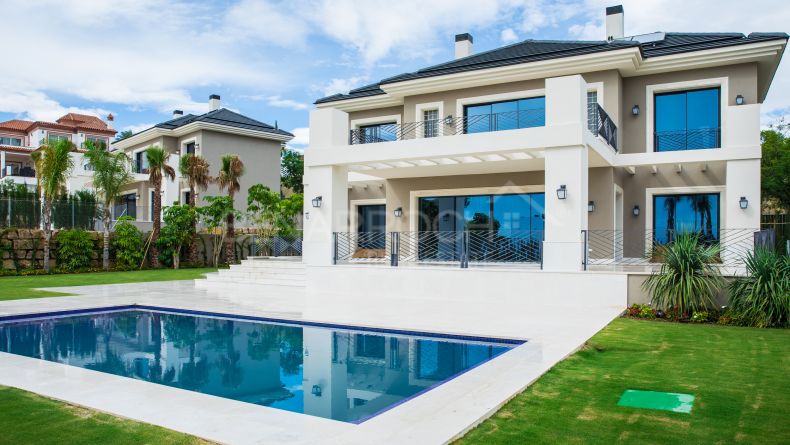 2.800.000 €
Newly built villa located in Benahavis, urbanization Los Flamingos, a short distance from the golf courses and with amazing ...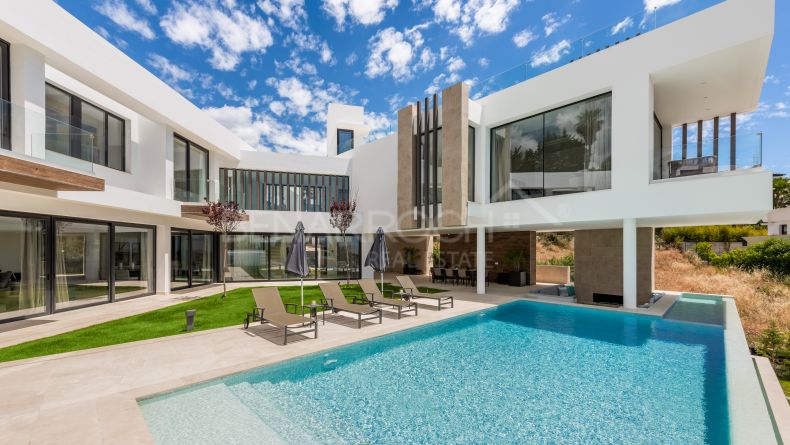 3.495.000 €
Recently completed villa situated in Capanes Sur, La Alqueria, Benahavis, with an innovative design in a modern contemporary ...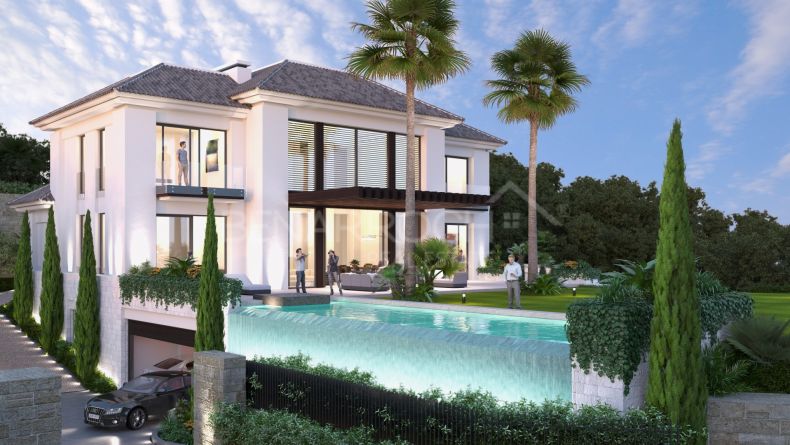 2.950.000 €
Villa situated in Capanes Sur, in an urbanization with security and surrounded by golf courses within walking distance of all ...