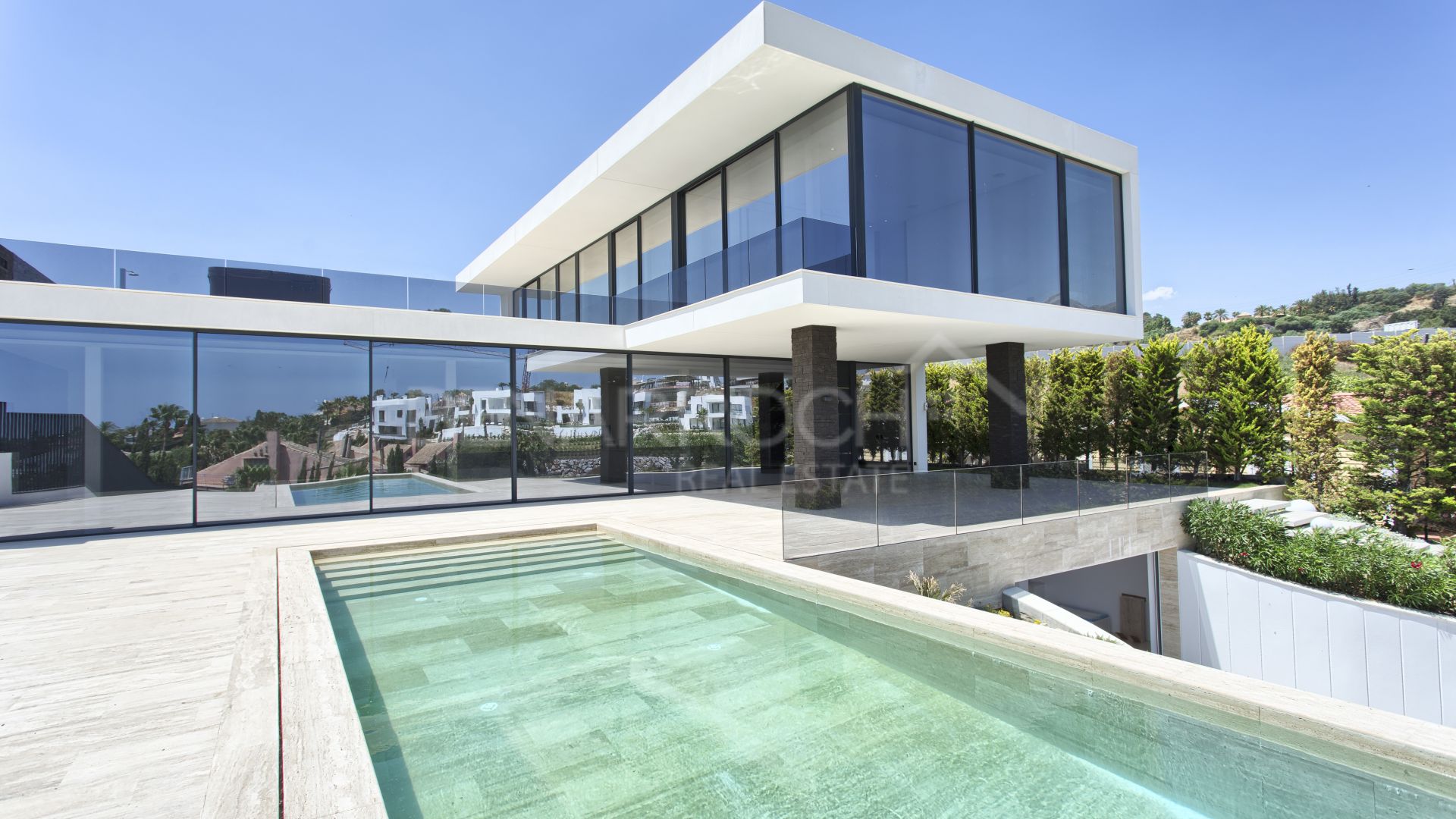 //media.inmobalia.com/imgV1/B8vEv5Xh_VThvnEqMx4G0ZxU_YC_pCgmETwWNQKyeMqLb9Afo_WSoi~kcK5mwaepLz96AHEmAzWJQblCNhundhnOIYTFLWoaYUhe81kRR2xgBScW6Ay~fGOy7N4msgrdGj33FDB2U3iMlpuoO7M2dMREKCNj5dBpqFpQ~SkAqw0VpzVkqCLFZGvyB1UazRBO2gTMDCbNJNP5OwzCK_NstcEW9x_uc4sxxXBQnuxVPB7ND0x45RHlOi8OVBZaar1wIY2jyMNQCce4y6r6WjzDQCzpTuvTHUMkdHTaNm1Yiu9~PAG19XtgNcQCiK39BcjOepESHQ--.jpg
//media.inmobalia.com/imgV1/B8vEv5Xh_VThvnEqMx4G0ZxU_YC_pCgmETwWNQKyeMqLb9Afo_WSoi~kcK5mwaepLz96AHEmAzWJQblCNhundhnOIYTFLWoaYUhe81kRQO5MO8QXdD~TNiXw3UbwlHSji0pSu~4QYlg6TPbVHNf1WXxzdsm1ZRh1~vWHGlu_mYzrDc5e9nSue85DQpuAzIzwDsSDkXpU6KQY1lnB40Sc3cpTsHhp78GdgVIXlHHKuffN4bS~8ihMO6dmxsvMuDx0Qw6uPQDt1i1xQU4OzBckgrPtZhsRnTXfnNI8Yak6wG_1X8O97bNDzNR1yT2m~5ROmr5ZMw--.jpg
//media.inmobalia.com/imgV1/B8vEv5Xh_VThvnEqMx4G0ZxU_YC_pCgmETwWNQKyeMqLb9Afo_WSoi~kcK5mwaepLz96AHEmAzWJQblCNhundhnOIYTFLWoaYUhe81kRGlw1Ko4oSHEUHrhLZcrfGYWd9r3AN7GVSUGMGv5Hi9D1vmykQJrohXHmwWVcs9CcD0PWByVZUv_gT9bmgkJf2~DlEJoyZS2fvnLof1pauQbvYGmCf3Qhwh5b0fAtDrGFZ6xeBYWxvyE9n9FtpBzh44DSNS3saxLewBWw4lVXO5ebiz64mqJDnEMs47yDFVdghTgHcfpXMF4NMzRCHz4qdNiDVVdRmQ--.jpg
//media.inmobalia.com/imgV1/B8vEv5Xh_VThvnEqMx4G0ZxU_YC_pCgmETwWNQKyeMqLb9Afo_WSoi~kcK5mwaepLz96AHEmAzWJQblCNhundhnOIYTFLWoaYUhe81kRQ2uYLvGTxDDidXJxn2rC~Tbos_nv9M_my7W8ibuOobUu_pIAQN3ywQzpKJXWZ4NywLol7CZlztvme6CKf~xKyLiVHGgZU1o6B_Y6Sbn7YuCXnH4aD1sQIoUHdg8Ju8G5hOIhbqwBexJ1ypHV6W6jJJZhpNzwxfvSstk_I4~hyqr9GH_ZaQ2uIDP7tqGENtuohvZNxdBoAQybEP5mJZ9RCliCfWAT4A--.jpg
//media.inmobalia.com/imgV1/B8vEv5Xh_VThvnEqMx4G0ZxU_YC_pCgmETwWNQKyeMqLb9Afo_WSoi~kcK5mwaepLz96AHEmAzWJQblCNhundhnOIYTFLWoaYUhe81kRQRXPOo_ni~IQwX5~f_qVCG8nR0DLQTCq_4OPL5nKXD89MHDSLlvTkIiV3_9a_WpGEr2Z49QmDr~XLKg1aXmDYzgiRr~uA6PD8otROfZokCym9AfE4rxqweAufDnwJAWFXsE66nVM4G9zyq61U_hn1suen~cErhJ6KIh3GyNS4qIhwjmwGP2~bA~jVD4srGOf4T4vi2yHjSVdLmzVTMzj3SDQFY2Wbw--.jpg
//media.inmobalia.com/imgV1/B8vEv5Xh_VThvnEqMx4G0ZxU_YC_pCgmETwWNQKyeMqLb9Afo_WSoi~kcK5mwaepLz96AHEmAzWJQblCNhundhnOIYTFLWoaYUhe81kRQ2hpjeUdaqhLq5Yv3~boJ0srj3904W9a8Akwi6fW2oPfrl5zDWRZxkT9Y~FUfThlsB2Lzfq7sEugFPqEYBEoKk0ezAp8dajksj7JhZ8SnQao2n~_lrb_A4xrLw7_KDXfO6pogDMDno4n7NouatX6eO4uvQIJi9ViKwCGgfOAprnW9LYAZjbB91a0uZx7SM4W~G4zcnD4hexf7~YSUwQWwllycRmZIg--.jpg
//media.inmobalia.com/imgV1/B8vEv5Xh_VThvnEqMx4G0ZxU_YC_pCgmETwWNQKyeMqLb9Afo_WSoi~kcK5mwaepLz96AHEmAzWJQblCNhundhnOIYTFLWoaYUhe81kRFp5igpSlQ24NMIM2aXB31OS2hk1BTZKaVOHepyzVmx6Y0XoTj8_JI2B~cHY953nvOMLjUyS0NUWjYPg5hBPl4Gd73gefsET9osaDenQUJH4uzbmSiJOeILW3AZO02emLqch0tX95domflgQSffp6vlRgH86Z_LH0Aas9LZT0IQLfi5~ULv23uvqqLIqe8fGn1zurcyh~xc~paQ2N5U~pAfg5E7qtyA--.jpg
//media.inmobalia.com/imgV1/B8vEv5Xh_VThvnEqMx4G0ZxU_YC_pCgmETwWNQKyeMqLb9Afo_WSoi~kcK5mwaepLz96AHEmAzWJQblCNhundhnOIYTFLWoaYUhe81kRQOm3AFYzdmqmTJuO5JOULHn4OpJfoiyonH4tzEdC7FECVGO1PzVbwSdHUW1YOWSsqqUp2tiwlLfL7xQfsIaU4CM2Pc1El~fzJsPBkKg99mhjhVuQIjR6UgidgXxpw0u6jdeN_0if2CRed_PlpOpge3ZHldYQiIuncZfNOS39G597K1dK38F57GLhwtUxialBG5xcB6sUJ8MCjpHBj56kpXA4YyAl6w--.jpg
//media.inmobalia.com/imgV1/B8vEv5Xh_VThvnEqMx4G0ZxU_YC_pCgmETwWNQKyeMqLb9Afo_WSoi~kcK5mwaepLz96AHEmAzWJQblCNhundhnOIYTFLWoaYUhe81kREdv~WlavTC96H~tLW5lVbsfc2PMpJeOlsOYzFiRz~OP1eSMlrgXvsnDvk4sPK9BefXwIEc3MzQFd7s5KQkItewsPU0D9bHuAzLm8njtO729QrID2O22uHqidAfe9txxSueiWocFxQxFRem~cpsFfcK5Cfa4dCb9jwfyMAG75iPg5jbjnn3cdK2HBwaukjIo5CPNK7ifyihzZKwugd1Cl3b3PzqQcvw--.jpg
//media.inmobalia.com/imgV1/B8vEv5Xh_VThvnEqMx4G0ZxU_YC_pCgmETwWNQKyeMqLb9Afo_WSoi~kcK5mwaepLz96AHEmAzWJQblCNhundhnOIYTFLWoaYUhe81kRGgnQlExGkHkmV_Ea0_RnxS4P1w44V5MUKsqflfBwSgoGHw~EcYYbBRQnufyhYXnhwyK6vCfT2NW55ZYrNqO8INmvl1x1fSfZYwLfWQtsz42L3EyAFfNi0ps6YlAi5Fewth9kIDvlaJNQnXJm_TbJzrXJqxEyPYp_v5JJ9XktCLkMJWygqT5oXEdKDLTIeL_SzAkhMsWayaosO~URgtjR92~~bTBxuQ--.jpg
//media.inmobalia.com/imgV1/B8vEv5Xh_VThvnEqMx4G0ZxU_YC_pCgmETwWNQKyeMqLb9Afo_WSoi~kcK5mwaepLz96AHEmAzWJQblCNhundhnOIYTFLWoaYUhe81kRQO3SEJfwJu~TzXL9ra3G7E1BaDHeg3snGRowezzrJm_j4FwZtrudwqv7ofi3fd05bJT6k21FTYLjmHg519E6h6cBMjNQRKo~QAUqqnMcQzNGVubsFjgWUPw5yGFlGwIwEmkYB5pjHILr7lv5Ks83j5gs5xrge5T7EhMGFhpgNRFsDYAGa4_j9DWv8Br5Zv9hRGCQq~MRyUOShOvJ7LDq~YdcGDVFPg--.jpg
//media.inmobalia.com/imgV1/B8vEv5Xh_VThvnEqMx4G0ZxU_YC_pCgmETwWNQKyeMqLb9Afo_WSoi~kcK5mwaepLz96AHEmAzWJQblCNhundhnOIYTFLWoaYUhe81kRRgSjcWEyl1sqrujv0WeGyJOEJmxuV~o3Eih3aauFKBQucqtGcsiaCTQXcgQBY2T8EbCb7Jmb9tBBc~GPWxx4BXwG6_yIX1JI7PIRZrcP3r8XD4uA0AqYtashyNKR0wKW8TZnKy93GSsWm1h1tgjmia5MhRYwVfGPrFueoL2IOVYu8QwdcspZAZySsUhAjeIokOpIrn68W0YHligIwXjIHK8qUoFO0Q--.jpg
//media.inmobalia.com/imgV1/B8vEv5Xh_VThvnEqMx4G0ZxU_YC_pCgmETwWNQKyeMqLb9Afo_WSoi~kcK5mwaepLz96AHEmAzWJQblCNhundhnOIYTFLWoaYUhe81kRE6QQL_3GzsyU3knSsrnjagb4g_eYFQN9fgLrvKvk4EIcImpPMHwdoRD35o9CNMv3B7Q6LhMjx0mBUsiY9Tr9~fPKIVjd_7HPIq5cQuYvkkx8RPVBPIaG857hNI7nsmasK7ubi~vP3Iq6VBY81GwoMOv2jrhmwuTUdUmZzs3jU2Ok9S6KZferERijg54Uq4cB5d3jLrx5_ATfRxuSllHJZNnWqgi5IQ--.jpg
//media.inmobalia.com/imgV1/B8vEv5Xh_VThvnEqMx4G0ZxU_YC_pCgmETwWNQKyeMqLb9Afo_WSoi~kcK5mwaepLz96AHEmAzWJQblCNhundhnOIYTFLWoaYUhe81kRQL3JyvfGAc062~OQsq4rNnxDN2rZhZtqnKyoypSsWqgISDRrTsQaQNg9lNrKchQLkz8ld7V57WD13dXMn~kv3N4WIeUPfVnMBFeT4NYqDj7JQBVU5w_BowKHkVligGQikg1eoZWALmbO04coXN7M297SEY9ggxIb45QFEwVVC9URKPiFs3NSi_Felzhie~luGEc5_rMwFHHeiWRWIlvCleaCd3Gqww--.jpg
//media.inmobalia.com/imgV1/B8vEv5Xh_VThvnEqMx4G0ZxU_YC_pCgmETwWNQKyeMqLb9Afo_WSoi~kcK5mwaepLz96AHEmAzWJQblCNhundhnOIYTFLWoaYUhe81kRFZBsl9SVag0Z266lFZ08I7yHoL~5GgXm7MVa5FV4RVcj2DPIZvaMZHl0R5Udz4_hrTuO~xI10ESWxg39237qSDkQ4ET4Tjl_vyRtHlHSxfUM0h9N1ORJ59IWXma6~QbqsnSxQ9OtLhZP96EvTJf3ALRtW_wGVMqvAc~tALzJ0cFTNxW4ogoaWT~3aJ98Wf5Bfaas~_qegVTG9iUJeeXj7saClSBv5w--.jpg
//media.inmobalia.com/imgV1/B8vEv5Xh_VThvnEqMx4G0ZxU_YC_pCgmETwWNQKyeMqLb9Afo_WSoi~kcK5mwaepLz96AHEmAzWJQblCNhundhnOIYTFLWoaYUhe81kRFcspGN3ANfA4_KdZ3HNTI1XGplCcbRxPzr7NqOCqBDmHkmE7_TOBhmGC6eYdYPo5iiP6FV1q5uN_GsA2AHhLue1hKwTwhRr29hfsXwWkx4VGivJ1D1rZp40Y5sqVw6BYKmDeQBvpUVvzKrQ3rxlz8rU62Vxl0~PSxP79PotNcxqP5xIGfKEMNsiVz_XSDUmJ0sELOItrfriuJiTsvhptboa8C9vDpw--.jpg
//media.inmobalia.com/imgV1/B8vEv5Xh_VThvnEqMx4G0ZxU_YC_pCgmETwWNQKyeMqLb9Afo_WSoi~kcK5mwaepLz96AHEmAzWJQblCNhundhnOIYTFLWoaYUhe81kRRzcI~G0i7CoW64S77QynbIXlnVMeVSzUX_GLF2tc4yC0KaDq75eeVQPX~NxVI9kOAxAdcAf6o6naC_UuVk8syTg2~WPkWpqAMGrebafAQYSuhDy~4V6924Ok3QAr9aJXc2yp8gy5__UE7bME9LgFdH63fImiTsPiSYF~zIkXImcwDF56ChdMtOJnGDWJImy1j0KvbPPJdrpfniInd9a6bbNhccbFCQ--.jpg
//media.inmobalia.com/imgV1/B8vEv5Xh_VThvnEqMx4G0ZxU_YC_pCgmETwWNQKyeMqLb9Afo_WSoi~kcK5mwaepLz96AHEmAzWJQblCNhundhnOIYTFLWoaYUhe81kREdwk5ckk0wIHwKwM2ZDCiShYc3L7748jfABx7Y4_RYnYEpEZh43oKF_1HCgHTd_dJ5qhZtQDR2dd1QbZ~tKHVBSOSXFXSsrNYpB6l8c7YFOiOwnJrkYru0YEYzqfcJRxNFcg84GYfVEkTTNKaNrJiWJllbvmnKStmc6xRxdBNqAZROMG8rtB0ax3MdCR52akoxJ2BeWjNJWu3Glz2ZLkhLWA5Z0twA--.jpg
//media.inmobalia.com/imgV1/B8vEv5Xh_VThvnEqMx4G0ZxU_YC_pCgmETwWNQKyeMqLb9Afo_WSoi~kcK5mwaepLz96AHEmAzWJQblCNhundhnOIYTFLWoaYUhe81kRFcGOZLX1YpTvUSy_x2FzqzH1Azp5OgHtprCPoLLHfZ9eRnaa6hHiJWXcwb9rBViecsEScz9S1IOkeLMaXNGunU9ThtO6GPaORpzT0FAdGVqEb5OL80qIRtjUKHrEJqNlsWrTuVgjCYhkk~wzK2~W~p84qQVXdkJx4eDXAt~DvAY1bylrEj1I6DA_7euEx6SMmOqlWIy4HLgbrlVGiIvp1Fcs3o1iZA--.jpg
//media.inmobalia.com/imgV1/B8vEv5Xh_VThvnEqMx4G0ZxU_YC_pCgmETwWNQKyeMqLb9Afo_WSoi~kcK5mwaepLz96AHEmAzWJQblCNhundhnOIYTFLWoaYUhe81kRRzGuGceWuqSd_8Tefb3psIjGeOFzdiTAQ8cmS9SOgy~1LHL0BktDxZ_MEGa~zu7b7iuWFfZl3RYSGPBQndSsx4n4XBNm_1l_ucKUc_5omM8~JmzBsNmLpCefPICAQBOOetpovCy2vZ4lE6ts138ciz7Gp4XRx96Tyohr4SriBPsXY1gFif5mLA78TNQrg8Bb1iHzjrNiCmf8SCix_YiGnfK4D7~vrg--.jpg
//media.inmobalia.com/imgV1/B8vEv5Xh_VThvnEqMx4G0ZxU_YC_pCgmETwWNQKyeMqLb9Afo_WSoi~kcK5mwaepLz96AHEmAzWJQblCNhundhnOIYTFLWoaYUhe81kRRzNGf_gk0ZxM31njWnzO8mePREPt~DiWZK4CGhb1psrhoDnB6itzCPV5OhFfSL0SITiZyffNAisUfviKaYQZWuIsG1OhGAJTq1vIuaaknVaalAAzqtGOtngNvpwQPZofZu~vqdBHsvJ3k974wR8KoNuQksbGJW6nOixWZek2_af6pZeZK_e2Fw02xqWPSgwFj0K2tKHdR2K_Fu~uwv3lNmqcAYaXJA--.jpg
//media.inmobalia.com/imgV1/B8vEv5Xh_VThvnEqMx4G0ZxU_YC_pCgmETwWNQKyeMqLb9Afo_WSoi~kcK5mwaepLz96AHEmAzWJQblCNhundhnOIYTFLWoaYUhe81kRRPyAjJvurZHli2DO4Gocl9IJreWD2Qo~zSBkCpdLxgqsZyxE6MgWmnTbajHJHLIj~pN663tRAKOZfcuaUTWVftRIzLbc4lHH46ierZ72u5~uFtknnwpp7dRuRQI7cq3GxoqbSdBhOa9CJ6ZIS51JqriR7d2FxjNVRaVwZe7J_NaLUei8fbnrhVjWVKvGvi4NCpjrTfQmc5UIIbfqpdX_3Ns~watJJQ--.jpg
//media.inmobalia.com/imgV1/B8vEv5Xh_VThvnEqMx4G0ZxU_YC_pCgmETwWNQKyeMqLb9Afo_WSoi~kcK5mwaepLz96AHEmAzWJQblCNhundhnOIYTFLWoaYUhe81kRQL2SX5fmFi3O~1TJwczoP3ZXJLPnygx5cX9_NpNYQsPa3sit6HS8EDROvrWegod7DMhRzkiO~MolVgCq3kk9umZJ8isO9ASqYi~OJNJL2OHOPYa4l47ly_nmQa10hGJ3gw8fthGNkZ9Fvdbr69JsZ3a6Oe2q8a3p50wzjIGTB0Fiy9k1zo3FSaZr1w4x~xGPAz5YQ0Skdc_HYwO7G~04wZFoFiD9zQ--.jpg
//media.inmobalia.com/imgV1/B8vEv5Xh_VThvnEqMx4G0ZxU_YC_pCgmETwWNQKyeMqLb9Afo_WSoi~kcK5mwaepLz96AHEmAzWJQblCNhundhnOIYTFLWoaYUhe81kRR2RRKiLRfszoxVc6Jm3_sCyG33si1Ejm7Si5XbeluTV065~JaWKcPLvgaDkMvSOYoz7G5imHRghGz5EfFxuEGKkNkwLpkiFar~p6HQfeJamJO7I5YVUANw7Ikr2uJzL4Vrz4gSHo2GQlF83sV4B8hJUngz7aQu11Vj2isToXgA7CrfMXJv1fHYXMfx445xYmISHUL35LfvgCDZjEoDfRLnwap5PmBw--.jpg
//media.inmobalia.com/imgV1/B8vEv5Xh_VThvnEqMx4G0ZxU_YC_pCgmETwWNQKyeMqLb9Afo_WSoi~kcK5mwaepLz96AHEmAzWJQblCNhundhnOIYTFLWoaYUhe81kRQRMIPjWiv3Udp0V8ksZU9BwjGLf7YLvaXBKyTrVkR65gyjQE~SqAQ5Z8lWNJo4YjS3mUw~JP1GgpNLwneRhFCEuM~DtI11t~R1A4mZxscp4eZAdoJdRM88aoMGpEYW0uigawXlNEaDNA3rwoOXaaCkAbxqRwN1oMPEi7yl5f41BRcfbCitfwP1vKkduzZiNJ_sTdvGVv_rk1MWjVLzFHz4cnOmXPMg--.jpg
//media.inmobalia.com/imgV1/B8vEv5Xh_VThvnEqMx4G0ZxU_YC_pCgmETwWNQKyeMqLb9Afo_WSoi~kcK5mwaepLz96AHEmAzWJQblCNhundhnOIYTFLWoaYUhe81kRF~9Z8urEBD4wEHPWb_7T8SCv9BzKccLjOisy5S4NUUMHnGJb2_QdTP2zqvylK9OVvJfD5sSlpAPe77bVnx6YtJR0PsZLilDZZ9PLQm86D4SlqChzFmQpupiRX10utRBkf0WJfys_fTgJ7GE8iuxX5BuCAJy0jVLp6u7~~vPJL6z41Q4IaYKQyq1TYH~WmvXsAHqIh6SIJ9mMeftuY1eRwW0_EinMbA--.jpg
//media.inmobalia.com/imgV1/B8vEv5Xh_VThvnEqMx4G0ZxU_YC_pCgmETwWNQKyeMqLb9Afo_WSoi~kcK5mwaepLz96AHEmAzWJQblCNhundhnOIYTFLWoaYUhe81kRQz10JPTBuyBTUDkeopEVhK9wAuR9xm9IJZ~PwSu8xIbxH2~Gp2uk_peQad_uQikzLZktd8VA2GxTU6an2Wftnl40hLZVTuhCcXa3_njP24H8K~T4ibABZON5Gqd6_3SJnvI0VlIIYZRXLzHCEzm0Pdegr6qo_A5mHZUnPWXDZ_JQ46a8MFj7kE~~OKpyy2u0NH2nbiCftxBAP0r31z4bUODytJFjTw--.jpg
//media.inmobalia.com/imgV1/B8vEv5Xh_VThvnEqMx4G0ZxU_YC_pCgmETwWNQKyeMqLb9Afo_WSoi~kcK5mwaepLz96AHEmAzWJQblCNhundhnOIYTFLWoaYUhe81kREj1AsRvwOK480XYvA8n7StzP~xirMP5aOhVy3kzOICjvFbfwKhhz8DLbTjTid5gXBAMDmHrHOUFbzvs3HSOldx4fCLgDIjFLACGYVNxQKUocyztlkWsAeHv1EijqjO~itp4Q1zrX6cZ7GRNXbJPyxgMKVtMZctbPj7Sw3N2oMXFKnenEOWnnQULgChUyRqg22trD5T7RWdPly1uIUn8bwEZv0Ag6TA--.jpg
//media.inmobalia.com/imgV1/B8vEv5Xh_VThvnEqMx4G0ZxU_YC_pCgmETwWNQKyeMqLb9Afo_WSoi~kcK5mwaepLz96AHEmAzWJQblCNhundhnOIYTFLWoaYUhe81kRFcorKqPda5dJ9jdXUX6mJFyB8mHUTbcGxtB2cDm5Ld3KgLOo9Hcw4~fInASjaouhc3Gna0X0GbWgHKZhLIF7XWrrJn5cRVQ9zHhQ52HoN~qFwk7fsXh0F0dDY2jz1ix0AEHp09LRG2iGdHJhNJu2hzO1U6grCHjXao0jiS1HQg3IEqUktU07TgJeysSHC3iUyA54CrCBUQsS6qnK3OYEzNRr0Vo_tg--.jpg
//media.inmobalia.com/imgV1/B8vEv5Xh_VThvnEqMx4G0ZxU_YC_pCgmETwWNQKyeMqLb9Afo_WSoi~kcK5mwaepLz96AHEmAzWJQblCNhundhnOIYTFLWoaYUhe81kRE~9sReVs6mjVOllJVBRM8GJKwWoPNoRyxAUSAWye4XbhdStmPhhcmXfpA8TBhLlku7jtgXUaWUxGdeFKbdZNNZ7dDGQ4_GrhdpPEyeU40NeEI3Z0cb05hwBOtpYgfzD4Qylco3Gzx1GMhXMfabFxTJ75d14_2qLd55zCHnVgnBrepFK2x96Gr_cF~vQtAYrFrlUTjlIaNETKXtYzN_rSmCevoNrpVQ--.jpg
//media.inmobalia.com/imgV1/B8vEv5Xh_VThvnEqMx4G0ZxU_YC_pCgmETwWNQKyeMqLb9Afo_WSoi~kcK5mwaepLz96AHEmAzWJQblCNhundhnOIYTFLWoaYUhe81kRQ2hnWne0cXTJwOBgY7RpObZ02mWDT6MqEs_UJE9ep0qSJdLMJgZR9TJwbwkILfnFdoXIwq9eQ_TyICyom_Sekx9lIUhoZDUUQj5je23eKSQ0K6PPZL8ZBs3Slx92MrPpUFF~5pAIs8f~PFipkUtFxeb_3c~HYH909Ds70RbCXV6JATHpbtbhz8SHhmsF1uWTo3NRJ35r3ElgO_3bPb39s2hklaLlEQ--.jpg
//media.inmobalia.com/imgV1/B8vEv5Xh_VThvnEqMx4G0ZxU_YC_pCgmETwWNQKyeMqLb9Afo_WSoi~kcK5mwaepLz96AHEmAzWJQblCNhundhnOIYTFLWoaYUhe81kRF~Bx18u8EBHXMvWQu2QJhjARh4ttz4zrUK8rWHvv5YY2tw8iW6igQGvK4bzyOfZTe7oOlUxiZReng6vFQF4BlAszJkdJaQdCa803CP8quwodUrU3wTFbyVx67TSh0djaZkc5Ownaw7sgpQkg4wkGXSclWMb5iKk2fsQOwnICjohqmMbA_nAa_bTm0Hit2ajIhwK~26tVBcSUo4qBpfJYnwJOWubKzg--.jpg
//media.inmobalia.com/imgV1/B8vEv5Xh_VThvnEqMx4G0ZxU_YC_pCgmETwWNQKyeMqLb9Afo_WSoi~kcK5mwaepLz96AHEmAzWJQblCNhundhnOIYTFLWoaYUhe81kREjosbmiaKiVRLYQVDniU9b~H7ftwOThRoCW1PAlh4eVU0qU3njMW7SyjLxRfJW3MqlWBeFGi~Wm_yzUGEmrX8s5CTC9y6izrK3f8NBkx48NLVvBwTvc6PMBIErR7PK6Spw534xcBk99ZNMmcbLHLFkJJhFH6HLRKaQiDgp5oXD5j5yfIzZC0E3MBeWjw5gDhv9Ir2YmWR8QSGDHCstG2x9O37F2jSg--.jpg
//media.inmobalia.com/imgV1/B8vEv5Xh_VThvnEqMx4G0ZxU_YC_pCgmETwWNQKyeMqLb9Afo_WSoi~kcK5mwaepLz96AHEmAzWJQblCNhundhnOIYTFLWoaYUhe81kRR2M4yg5a3xNvOfkIBe6RB3pRWNWArO9UHgN3~cP3U5~jOI9wwayz18afDK96e6URVNg7xdpLitWTfVciy96ao6QKja3oMYWZ0G8eFQw6i9axgTbrOBCHI4utOsYWBIf_Z52lPfeiJ~KZn1iYd76CvclDLQ6SsNa9FF59Xv2Ifk8IBHSqT3hdoBuKCwpUOVfjNQZfAMiTMGp~un58x~X4u2YgBdJdAw--.jpg
//media.inmobalia.com/imgV1/B8vEv5Xh_VThvnEqMx4G0ZxU_YC_pCgmETwWNQKyeMqLb9Afo_WSoi~kcK5mwaepLz96AHEmAzWJQblCNhundhnOIYTFLWoaYUhe81kREPLoX5XgsioGKxRAFvWABnT0nUOxSjCQxS1Czu95TLw1~~Q31rzIltl4wh_kdCwFwodIhf1cHnb4mOenS5WXBKHq2XBQCDtuYxgmqoS8VCiaHMY2Jq9UaGIydcxMZEl~TRBw5pU5WPBJLQhLLGBiYGp~Cv89ykh7GGZZTL8H4EJ3RMvmAnqfHIvGtbrWt9bGNxJotzfEzRMuntPaHCyx8aTQb7bnSA--.jpg
//media.inmobalia.com/imgV1/B8vEv5Xh_VThvnEqMx4G0ZxU_YC_pCgmETwWNQKyeMqLb9Afo_WSoi~kcK5mwaepLz96AHEmAzWJQblCNhundhnOIYTFLWoaYUhe81kRRgbRI1fcSaAVcKqKQnT1R8u92KZdBp5hRcDO16Oz23TXUva4fPAy1TZ92AILsuh3mJ6vGh35PUqTXcpey10e3S0Uuw_HqbyIcWPuCTY1xn3elmfkmXaQpgS0zzm5mpRSAhxK2dEHnJdPvuLVKqCSLM~lvn9gJN29YgSDo4WfOi_w6rm5QVJk117RyXrXZu1q1eJrDq8ob_AGK2dCzefY24x9V8GG9Q--.jpg
//media.inmobalia.com/imgV1/B8vEv5Xh_VThvnEqMx4G0ZxU_YC_pCgmETwWNQKyeMqLb9Afo_WSoi~kcK5mwaepLz96AHEmAzWJQblCNhundhnOIYTFLWoaYUhe81kRGw2EyNvJ04QVJWiZx5QqoaZ_moFUIKP~v4c6mjMq0YQSeDe8euDmMqdopH4ccZYh5_cvmrxIizn_gLmfeqR8qQvd7f~WMeNWOjtzQrduVi_dfkFTH_tsuAaLKdWKy19Ujo_R4UT3kkLjg0ucdceW9NU0VV_fQ3jNcZ5jJ122K8EF7YoHnPCEqkY_8MQewab1N_hF0xvHwAZZpa4msDS2qS_FNCIi6g--.jpg
//media.inmobalia.com/imgV1/B8vEv5Xh_VThvnEqMx4G0ZxU_YC_pCgmETwWNQKyeMqLb9Afo_WSoi~kcK5mwaepLz96AHEmAzWJQblCNhundhnOIYTFLWoaYUhe81kRGl2zl1vR1gDEVIUDVdb49EBPHqlSivj5XsFbyI8bPFbmHCSwFMcsirAgE1bfsY1iucZ54zv1fc8u0qmSflaaNx2yH2blzbQu0MX9BOP4cNSUd67zkIgU2hRRf6z5BqUc1IIT_jIimxfW_CuPh15zXh83~A39W7HJOlOit4xvPrrh3RMzzvDVrPxOLPQi91Sxi8hs~esTXN9CPYmwRpcXbycgfOxWnw--.jpg
//media.inmobalia.com/imgV1/B8vEv5Xh_VThvnEqMx4G0ZxU_YC_pCgmETwWNQKyeMqLb9Afo_WSoi~kcK5mwaepLz96AHEmAzWJQblCNhundhnOIYTFLWoaYUhe81kRQO3SERMAYwa4gXi8L5SzBU4l7PXC7uszPgNyqpvB_pFWTgW64AKGz9u0obqBCE5bJWdnA4NFx_ahVG4~1pqojbJO_huzYk5ijIzKhVghSmIJEv0FSj29xKW2ZJ8jxuyZrhoEXxvSB7gSeB9xwu1kiTGEnDtioADQPOAA0dkWQHwCZICmnx4WgMDaAmNiHLz29TIEUOMDr~dBVZfKyYjoqCH6tJ~Vhg--.jpg
Haza del Conde, Nueva Andalucia
Villa
SOLD
Nueva Andalucia, Haza del Conde, Top quality villa in the golf Valley
Newly built villa with contemporary style and exquisite design in in Haza del Conde, a few steps from the Quinta and Naranjos Golf in the Golf Valley, Nueva Andalucia, area with several golf courses, which gives you a quiet and relaxed atmosphere with the added convenience of having all kinds of services in the surroundings and leisure areas like Puerto Banus just minutes away.
The property has been equipped with the most sophisticated appliances and sound equipment, all integrated into a complete home automation system.
On the main level fully equipped kitchen open to the living – dining room, bedroom en – suite and bedroom with separate bathroom. From these rooms there is direct access to the terraces and infinity pool. On the first floor master bedroom en-suite and two more bedrooms en-suite. Solarium with Jacuzzi and magnificent views of Nueva Andalucia and the mountains. In the basement fully equipped cinema room and garage for 3 vehicles.
REFERENCE

208-01043P

bedrooms

5

bathrooms

5
built

597m²

plot

1.392m²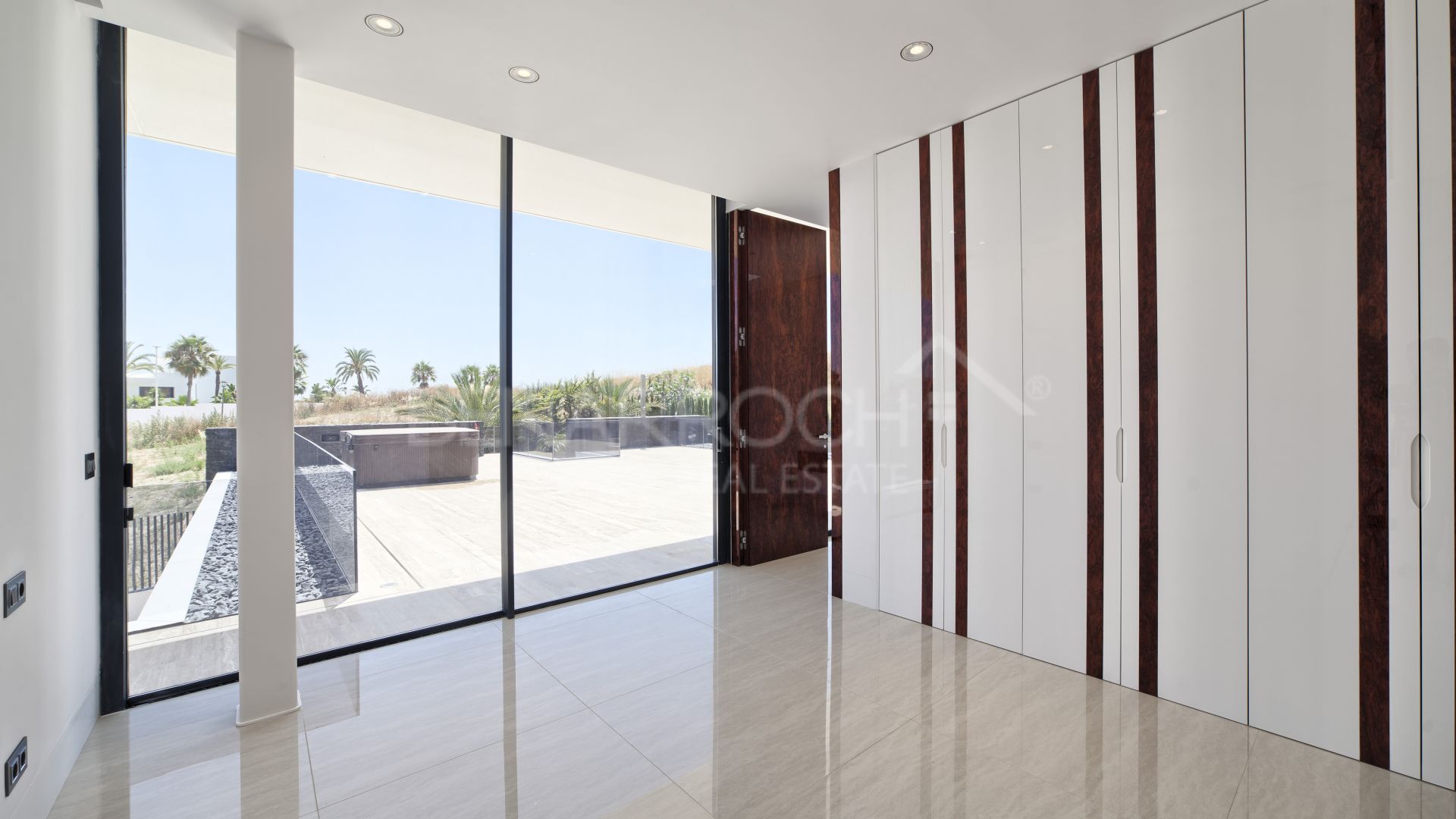 Video of Nueva Andalucia Area
similar properties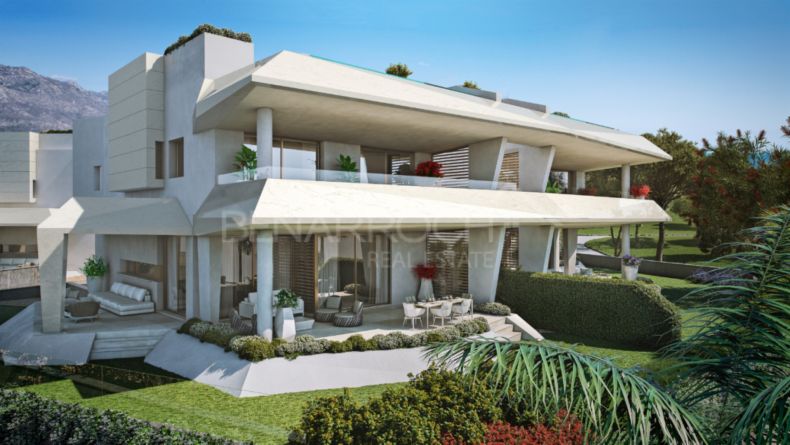 2.300.000 €
Beautiful contemporary style villa located in the residential Celeste Marbella, in Nueva Andalucia, a short distance from all ...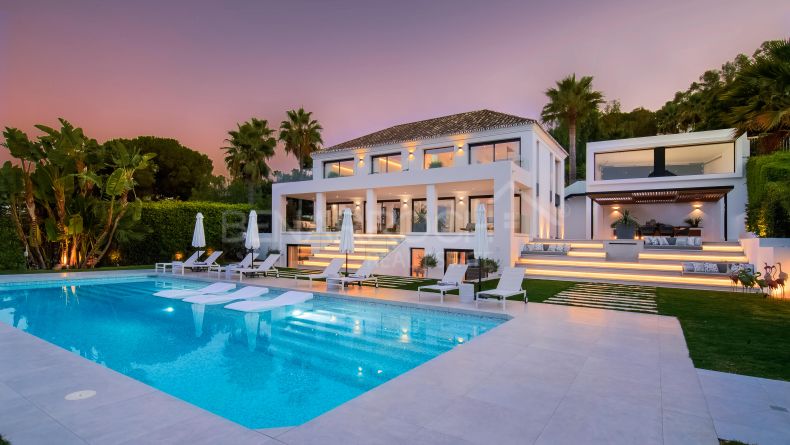 SOLD
Villa located in Nueva Andalucia, Marbella, in the Golf Valley, next to the golf course of Las Brisas, designed with an ...
3.295.000 €
Sensational villa in La Cerquilla, in the middle of the Golf Valley, Nueva Andalucia.Located in an extraordinary and quiet area, ...