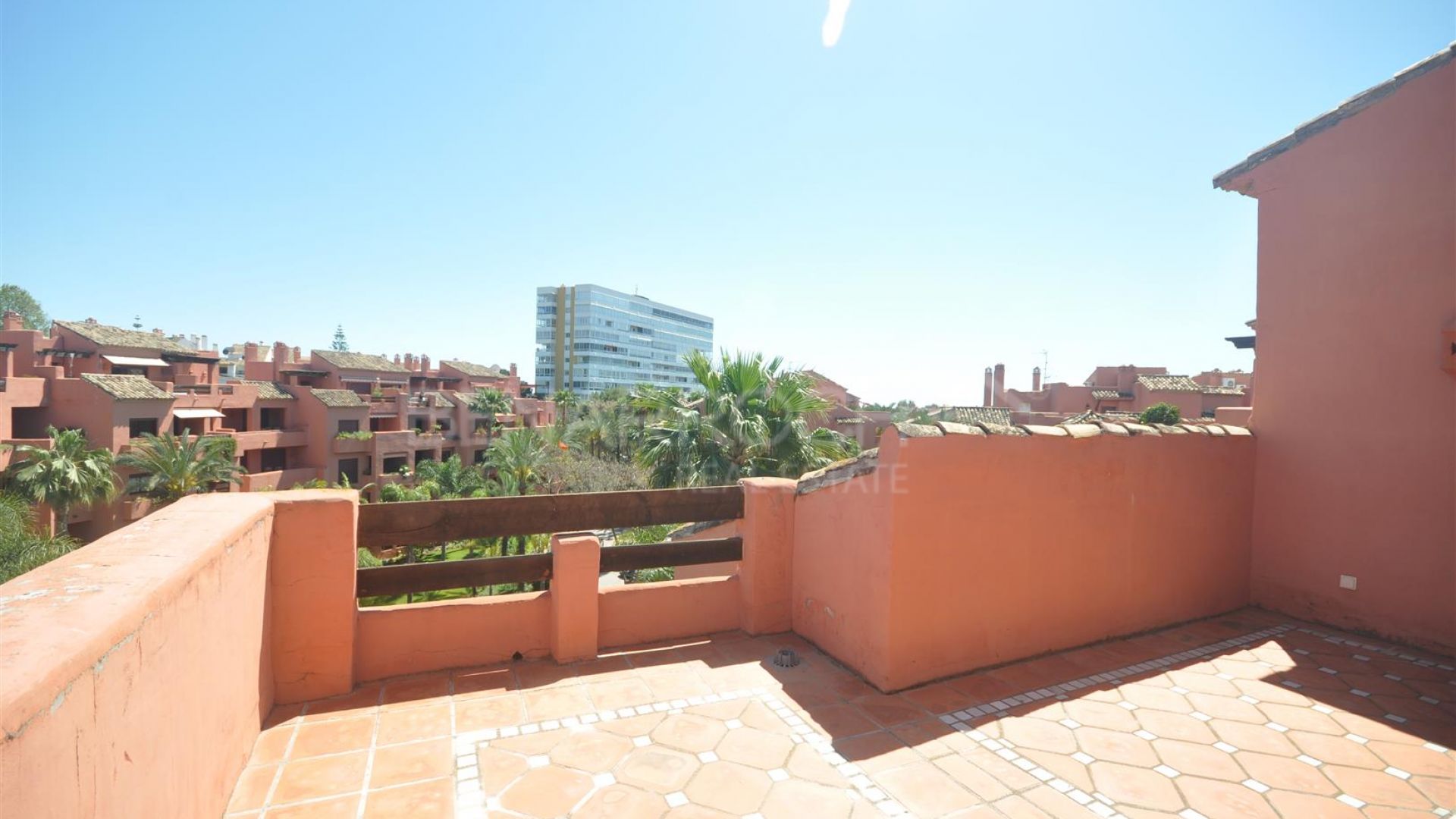 //media.inmobalia.com/imgV1/B8vEv5Xh_VThvnEqMx4G0ZxU_YC_pCgmETwWNQKyeMqLb9Afo_WSoi~kcK5mwaepLz96AHEmAzWJQblCNhundhnOIYTFLWoaYC0SkiXY2RkTWsfVlYhuBw8FEauxUWKod6YtJew6a3QVeiJ4U13vMd8jxLsE450dCb0I5_XqDLLxa36u4aDlp4JuGYLLFde1SnsuUbMUn3fNJ2fx_E~7wCxLoTVFkpO3XcmPITtEpWAhtOWGhJl2YaZ528a5qRUn_mzyp07u06DwgKYxhXC7uhL_rhU_g0eVVVvJeRm9QgAZ4EGNkE5x6wjJfGSBfOcyrfQ7zA--.jpg
//media.inmobalia.com/imgV1/B8vEv5Xh_VThvnEqMx4G0ZxU_YC_pCgmETwWNQKyeMqLb9Afo_WSoi~kcK5mwaepLz96AHEmAzWJQblCNhundhnOIYTFLWoaYC0SkiXY2RCzGeVCMp38TzfE~~eCbWwP8UB3Df5UpjnNBweFFyomo04tO_ysWeBZApczpatr7cXn0zMx5kHQ5tMbzrw4LANNSA0YQgVvVqKYeUsMsZRJ~7vMxjDaxowz3BAiuVcb87alR68VyG3Eeo3BS3vuxR_SnEetsy3weUtgthZ_DZpvmCKv9BdKYpVHfh029jyUMYzbB2BJWQZETqc8hygVE~~UnfrG~Q--.jpg
//media.inmobalia.com/imgV1/B8vEv5Xh_VThvnEqMx4G0ZxU_YC_pCgmETwWNQKyeMqLb9Afo_WSoi~kcK5mwaepLz96AHEmAzWJQblCNhundhnOIYTFLWoaYC0SkiXY3dW4LiHZOn7bab~LSm35YmMU_tjslmf85Zv652puQ4oFVV6jr08WSzBvPkFH1oVhNSksveJWVNuEfkLf4XPvAkl3Pajf99jYELrGX7YicLZtHbHhOQEdSMfJpL0OOyquXEnW5ajcskmtnerpuoni2KAN6FFLnLtbgY_rp8SKPCJ~r4pXXhfMRC8_av2uudk77d1KIITinHp4Fzx9K39UFuZkgazfGA--.jpg
//media.inmobalia.com/imgV1/B8vEv5Xh_VThvnEqMx4G0ZxU_YC_pCgmETwWNQKyeMqLb9Afo_WSoi~kcK5mwaepLz96AHEmAzWJQblCNhundhnOIYTFLWoaYC0SkiXYj0AE_CLBw7TQzoP9Q0shkic8tX~pePk5WEQjlyjnjXvcrfuRjSbZhA9B3B9EKJnbw~rawnbbAmpCaljZem8o~6HexTpLKqBEHpPgfE0pWFCvAojeReK7Ji8~GngNvIaDona6S1TdMLKImq8wOfmWeHtfFAZeC0tcRv9SJiMgqVv0UnxuskQ5p3W88U0sGd2lGJ9GsDoSDVkY3G6braDqxAS7Gw5HDA--.jpg
//media.inmobalia.com/imgV1/B8vEv5Xh_VThvnEqMx4G0ZxU_YC_pCgmETwWNQKyeMqLb9Afo_WSoi~kcK5mwaepLz96AHEmAzWJQblCNhundhnOIYTFLWoaYC0SkiXYiaqDdTJrTj7jnL0gfEWTRNfrQLF1tt1xj45iYj21Nkac88PzURJtxgPdWIUxonN_FiZbKqYmRKyoDsqtoJvpdOi20QP4k80B1PvzUFOTS2AXKvySfCyyEX4FDMdLucQu9J9sexDHjeLqPtJTuD0ATKQgWuqcGj6s1EDcBHMwZwOAv2BX_smMtbCxFODPEfXSavkTShS6SeJaeyPuAmEKsKKIyvSf0w--.jpg
//media.inmobalia.com/imgV1/B8vEv5Xh_VThvnEqMx4G0ZxU_YC_pCgmETwWNQKyeMqLb9Afo_WSoi~kcK5mwaepLz96AHEmAzWJQblCNhundhnOIYTFLWoaYC0SkiXY3uxAMsuBjHdAET5t7pWXgg7yZ79puwwbdae0rcjcQphZmDMGxvsgqcWYrCTL3eS9MDY9ZVlvLuVZokWo~Yb3T0e2UoluwGPHBqHGXmRrUAUqaMNZg3Kv2elvJxZoQMKtwz97q1_SReQ7beAAt4~usJD6fQWl_fJh4~JhSs8IKOgyXDinl5eDsXzdflaDSPYvbqAANcWnALqcGET8Qro7V6AJgsYCBQ--.jpg
//media.inmobalia.com/imgV1/B8vEv5Xh_VThvnEqMx4G0ZxU_YC_pCgmETwWNQKyeMqLb9Afo_WSoi~kcK5mwaepLz96AHEmAzWJQblCNhundhnOIYTFLWoaYC0SkiXY3usTQYL5sSsKpBoHqQSCiwVaOR4rA460dHs79_IO6LE3Z44mOpOn7BG8Bg1Iowc3qY3k_hXtrC2NgNfbNjA95ZQrf0qV8TZ4kE4jbRE~ITMoZs63P8v9zwr643cWk4nFN8B6iKq94G3q097a1ZZgTSqoGjrYenqmgz80Jwu7x8Pc0FVBiRCpkRD0lmb4oGqoOwkK7mRIpi9Ud84AMr2sndFNJGd~5A--.jpg
//media.inmobalia.com/imgV1/B8vEv5Xh_VThvnEqMx4G0ZxU_YC_pCgmETwWNQKyeMqLb9Afo_WSoi~kcK5mwaepLz96AHEmAzWJQblCNhundhnOIYTFLWoaYC0SkiXYjxUmes3O4nwXzKTfyxqeuv81ddclK8NjpwgUUVcd48sMDpyoJ7lqzn~OqGuKqXafWbGx~OpSIuXcJzfec535fGXZQRYRlKa70gW4mN3UJ0rO9PdMuB~9aXkYuRrvyibnwlz9ZfQY3vQODO4hgpRPpc0W4b39kmAjZOwHtEuDkVcYe1UAn3ymU3zLJ5L7jsylSuIeMwGmJiSmeUxHY649eQj1xqWMNw--.jpg
//media.inmobalia.com/imgV1/B8vEv5Xh_VThvnEqMx4G0ZxU_YC_pCgmETwWNQKyeMqLb9Afo_WSoi~kcK5mwaepLz96AHEmAzWJQblCNhundhnOIYTFLWoaYC0SkiXY3OOV_SlD2Ze_YS5GLEQoAlfIVUg2~yPgQpmxqxR3ITEB5THbO4LvRr1kXRadMmvxSql7fEBuoFtkALJqF7Z8liE7HbaqXGLB2j5__H~MWQG_Q2HiHz_1Rt8bkBYSK4khuh~UD8XtHII8Xty~Q_LtmcKC~zz9XpjxUtlf3D01Irr3T0JDhiGDIbgoSfGg1ABJW9RwTaRfJo0WNu0hL67OSTCdGqIV8A--.jpg
//media.inmobalia.com/imgV1/B8vEv5Xh_VThvnEqMx4G0ZxU_YC_pCgmETwWNQKyeMqLb9Afo_WSoi~kcK5mwaepLz96AHEmAzWJQblCNhundhnOIYTFLWoaYC0SkiXY26Qa5yqJKaCdV4AqpvdTg_scrRkrZGnWDfu1D6QDnh3yQaxM87xKyS5UtT57~VmBt1dJQSleoe0i1pgYPw8oDF8Rl045JdKUXEWWXkR35~kaX2V5DyEBCksVWp9uUsMUBQI39fykY~aYfQ0lOhEgaKYpnvRWYXZ1gciK3e~VSffhVs8vkl5nLiVHBq8tkOiD~tmWqqpi3YYhLFCX8Y2iEjR1LNDCbg--.jpg
//media.inmobalia.com/imgV1/B8vEv5Xh_VThvnEqMx4G0ZxU_YC_pCgmETwWNQKyeMqLb9Afo_WSoi~kcK5mwaepLz96AHEmAzWJQblCNhundhnOIYTFLWoaYC0SkiXY2~NU6EdIl0HMnbDKQAISqg~X8Hto0BC~uaEiM4s8b2IBULvRjh6RobnFo8kWjRvykgJiDAzw_NFin8rQdPFJFFSnG6lQfjl83JGpyLRU8h~UZWwDRLSn8LH847vJ0P3573qveW1P0uVwO~NEKCv7mJfSFu4f7B9XOhcDcAxUHvVdtQ5Gujc9Y17cOU1qGXDDcx~~lXgVgbxHbfrdR7frhQdGVHLMfw--.jpg
//media.inmobalia.com/imgV1/B8vEv5Xh_VThvnEqMx4G0ZxU_YC_pCgmETwWNQKyeMqLb9Afo_WSoi~kcK5mwaepLz96AHEmAzWJQblCNhundhnOIYTFLWoaYC0SkiXY1Qv09E9pOVGsLwpe9qPabJ0M8VjJG~GiqX~oVSUwZTTxVr62POJJzfoP6V8SMQu0Ll3~0QRg7KFiskIsfDM6Kg66GL4ak3WXqLr2SMCn0CwqIPm~yCd6jVjqNXAoLuxDgMEzK6thV5OosbL30IZFrekcatvN4M3kWIgPWIEpGT71zFDViLzvq46gXwFeEUxAmIiEsj~m2GgrjJPLDISxMWDTYMXjcw--.jpg
//media.inmobalia.com/imgV1/B8vEv5Xh_VThvnEqMx4G0ZxU_YC_pCgmETwWNQKyeMqLb9Afo_WSoi~kcK5mwaepLz96AHEmAzWJQblCNhundhnOIYTFLWoaYC0SkiXY2RJDivQ9SQBZ6j5rPNKOmKin7sQ5AxMxv8vLgTJnQZdU38kETjoFF8q7u6YjEz2TFU84AIiw7gVbzaBzavvvdWzx7w3F07_KsUvpqhyVK8L54dlg~nwWXm4WWc6KQioWE0hM7wXV4dMWfMrix7_z8QDuF5cNI9V7p5yCqdYmz2B9GxupXG4y4oQhKp1yo63KycaUNN5ZEFp8PIIocsLENQCyh0JDFw--.jpg
//media.inmobalia.com/imgV1/B8vEv5Xh_VThvnEqMx4G0ZxU_YC_pCgmETwWNQKyeMqLb9Afo_WSoi~kcK5mwaepLz96AHEmAzWJQblCNhundhnOIYTFLWoaYC0SkiXYifNJ8khK~rzaXtc8e_58JI06k5WYlwRjffjEq1Dw4_Sw2h2WbTUtygPQZaLKKgpIBiju7RK3mrLQ0GRWFPXiBy9aAX97lKi8x_3wt~kfkxi5ZtQXFzp_EeaAnW6144H_Nf8OMxFWO8JJfhBy1Xt89OvLZOc2Y7yDaVWgSdPc~QKtJgvhS_Did10FU7YTOi6jh8nCWh47vtGAe2fIXLECV3cbPRVR8A--.jpg
//media.inmobalia.com/imgV1/B8vEv5Xh_VThvnEqMx4G0ZxU_YC_pCgmETwWNQKyeMqLb9Afo_WSoi~kcK5mwaepLz96AHEmAzWJQblCNhundhnOIYTFLWoaYC0SkiXY3dcsZBdt~F3LpHnnY~QMlhSF8SvrMWm4pi8LXkTodM3lFMMm7vYXauETvbjhBR6sECqb13TT4ayOQaJOEN0YSLCUfrT7_VsavyRnLH1xJhv_UWbqUd_2H1RwfNBNa9TPcrvqgFsASY7fjN8tjonBPTakVtOMo4jbhdJ8G5OEklFyehyBIYSNTBg13E6fCruDQ2NX85G7~g6sqIfKZ52EU6JaUls1YA--.jpg
//media.inmobalia.com/imgV1/B8vEv5Xh_VThvnEqMx4G0ZxU_YC_pCgmETwWNQKyeMqLb9Afo_WSoi~kcK5mwaepLz96AHEmAzWJQblCNhundhnOIYTFLWoaYC0SkiXY3ru0ToIA2qdBOkRyj9RMHEFRgJFqjaEDIO2h5PRSzADqP~8G8vOvBzXZ3B1RYPVnrZ_iCmrIx0rAUehtJOlhVtKx28GWEwjI0w5QO08~xxUMNEGoCnYOxZYtXkSIKwTbE4sm8wL83MdwaHMiEdCsIj5buLfuNWELCBrme8CymzabZ2e~eB6fdSk~uhKG8jQinKcboQuFbuV1hQrcWIN26s2MAG~khw--.jpg
//media.inmobalia.com/imgV1/B8vEv5Xh_VThvnEqMx4G0ZxU_YC_pCgmETwWNQKyeMqLb9Afo_WSoi~kcK5mwaepLz96AHEmAzWJQblCNhundhnOIYTFLWoaYC0SkiXY2sWJOez4rWZqbxEAtNR9dXuCWhi5DOoaYh6aCGOOBw4kOAZIwSwHtEzUWaq9nnkX6tE7OZw~ssbY4FGQhG5ZdbsCpgEQS_Q2kwi_tNXFFpKyouFCq33GX54e~w4s~XBZhHQ_hlt18BORsI6Y4i0vVCARPeIHpT9IqiiM7KRiHcIPD8_2mp6gmEWQmveMPiv~tTNCLKCulYywno~wk~sO8LRzDu8RAQ--.jpg
//media.inmobalia.com/imgV1/B8vEv5Xh_VThvnEqMx4G0ZxU_YC_pCgmETwWNQKyeMqLb9Afo_WSoi~kcK5mwaepLz96AHEmAzWJQblCNhundhnOIYTFLWoaYC0SkiXY2A~L~PZbc7FFvyV6LbaLuRUxURCu6cTzCBZZRJ8WBAgi6VKrJLw4T5Rwo6Et2rY~EBMII8IQZc~xu51WKT_GFoGtgv3nUZLaUUU2adSTm_GV7oSs3~PKUxxWRA~cKntYw5XKVYGGjLwG_0hJ7M4CzitO5w8wlfmjIILerivvsv7Cr7urBoCWkxrGCGLN8vzEvdCRacPH~ezy4DqvYJWO8qCCCk5tCA--.jpg
//media.inmobalia.com/imgV1/B8vEv5Xh_VThvnEqMx4G0ZxU_YC_pCgmETwWNQKyeMqLb9Afo_WSoi~kcK5mwaepLz96AHEmAzWJQblCNhundhnOIYTFLWoaYC0SkiXYiaJVLVqMADx4VmcwnX~vMtFt96769SfJEpwrqeGvrKbPE7ayavLZ~hKpeV8v2OoF7H~WJ1NwxK6opaZG7ahPmAPAz1qiDvdqj74b4qFEUugWrcAy9mD0iJlRy5_BFBT6UDbPjHaPJcbA_JKn_ehcGJFj5l_boSLuETNtqieQVPoXKKIgR1D7nr0Yd63ypHQx33KW~4p3F_fTerN5bIMuCOw6bnZq5w--.jpg
//media.inmobalia.com/imgV1/B8vEv5Xh_VThvnEqMx4G0ZxU_YC_pCgmETwWNQKyeMqLb9Afo_WSoi~kcK5mwaepLz96AHEmAzWJQblCNhundhnOIYTFLWoaYC0SkiXY3YEOwmOUsNk96IBlLaqkyyzZT6P2oxnlG7ze_oiX18MYyZkBC5_jB7WCHD58k6wK6g8~7nZf~CUYD~LxnX5KscoV_7SoJ6aLiKdFFbWJdYTKOd1mb7BB3HobwwsBhtVNgS8pB_kNwIcRG3o2NjYwWSFAOBKaoYUfdhxrf__l1~_rvZyNHC3nBcsuiErlJ0M27K2MESiv80lnqixw15i6pLwgbiAsxA--.jpg
//media.inmobalia.com/imgV1/B8vEv5Xh_VThvnEqMx4G0ZxU_YC_pCgmETwWNQKyeMqLb9Afo_WSoi~kcK5mwaepLz96AHEmAzWJQblCNhundhnOIYTFLWoaYC0SkiXY26PXLpGo7dTBn6YvJFg87mK3ZksJO5XEqJSUsanXimZNDIj6oHrV~0a2fntov~gIS004kqYozSCr0TIMgB9HkSY9YldPT4VgQIE25E7EYCfZSOKCwaEdSpJLHifKTkLl~dxtGs2rvS5kuJF0L1P9WBRm6G0Nsw1WvR2xcFASqdeMuW4FL9yQ1NvkohTEshwcEKYAOoftgaupQUBu1GQJ6BpGbzBOOg--.jpg
//media.inmobalia.com/imgV1/B8vEv5Xh_VThvnEqMx4G0ZxU_YC_pCgmETwWNQKyeMqLb9Afo_WSoi~kcK5mwaepLz96AHEmAzWJQblCNhundhnOIYTFLWoaYC0SkiXYikIV9sCeSJU70e6B0bNs92qSeHYXaD7jauUXqoPFGCP5wwL69~8oqsn99stJRcPZ3ZCREbLUmGfYz9H9zadJzbc_TnJ8yYmpxnxrmvIkPNtjrrsshi9wu4zuXz4hvHZhY8uMfaws7IZ7nKImZ4Km8Du~q~osyOCILzjtkhmE8SIhcVtggtJAoJP6~puxQWEqSpscrr2C5S8zQWjeDz~roc0wBhB9GQ--.jpg
//media.inmobalia.com/imgV1/B8vEv5Xh_VThvnEqMx4G0ZxU_YC_pCgmETwWNQKyeMqLb9Afo_WSoi~kcK5mwaepLz96AHEmAzWJQblCNhundhnOIYTFLWoaYC0SkiXY3YVnEK2lDhTESFz_rGrVY~GuxMOTmpJddVA0TLc09gAeTBo8774PDXxaONFRPLFx_3HeNfX_PH4r~v7uHOxdcBK8DRsINCj3l9MgMnb3Y3k8qRiuFdi5Y7ExyYZqRDok5o7Cw_0QmG8S~uZBx8TCtAU8kNUU~qqM_k79uNt234ZTk1R~wvqxP~br8addLYwi_w8wrBrZsz42LHAwy9dFN9dEGTGvKg--.jpg
//media.inmobalia.com/imgV1/B8vEv5Xh_VThvnEqMx4G0ZxU_YC_pCgmETwWNQKyeMqLb9Afo_WSoi~kcK5mwaepLz96AHEmAzWJQblCNhundhnOIYTFLWoaYC0SkiXY2RCzG4bUrpro7x~NtZdGQmfbsc5KiSgHV1Zsud_hHj4R3SpGdJReYw6Flrap5yZm0tEmuUjvd4Kg3K0Vu~HJqoyagxBtVTMMhdV6kFpQIl0y~kUZ17y7InnybO~l9bS07ipDUk2tubRjHlbtomtFi2IQgHK0i28b52zW1EwDK8XCcPldKJa_k_Irsbz6H6T3birDu6_yZy3nymqBwvYC03yXCH3UWQ--.jpg
Alicate Playa, Marbella East
Duplex Penthouse
435.000 €
Marbella East, Duplex penthouse close to the beach
Penthouse in one of the most popular complex of Marbella East.
Property is divided into two levels. Ground floor kitchen with laundry room, two bedrooms (one with bathroom outside and the other one bedroom en-suite) and a large living room with covered terrace overlooking to the swimming pool of the complex. Upstairs the master bedroom with bathroom en-suite and from which access to a large terrace with southeast facing. In this level there is also a second terrace with independent access and west facing views. A skylight in the stairway offers a bright apartment. It includes a car park and storage room.
It is located within a gated complex with mature gardens, swimming pool and security service. A few steps from the beach, golf courses and 5 minutes from the city center of Marbella.
REFERENCE

208-00990P

bedrooms

3

bathrooms

3
built

150m²
Video of Marbella East Area
similar properties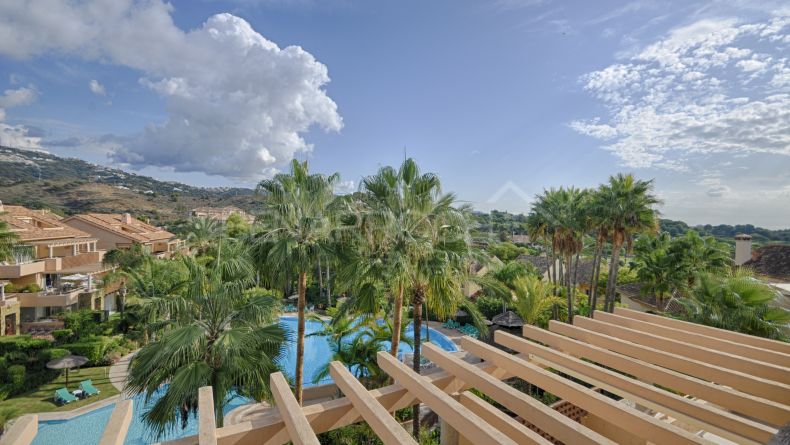 590.000 €
Fabulous duplex penthouse just steps from golf and the beach in Golf Gardens, Rio Real.The property is distributed in two levels. ...